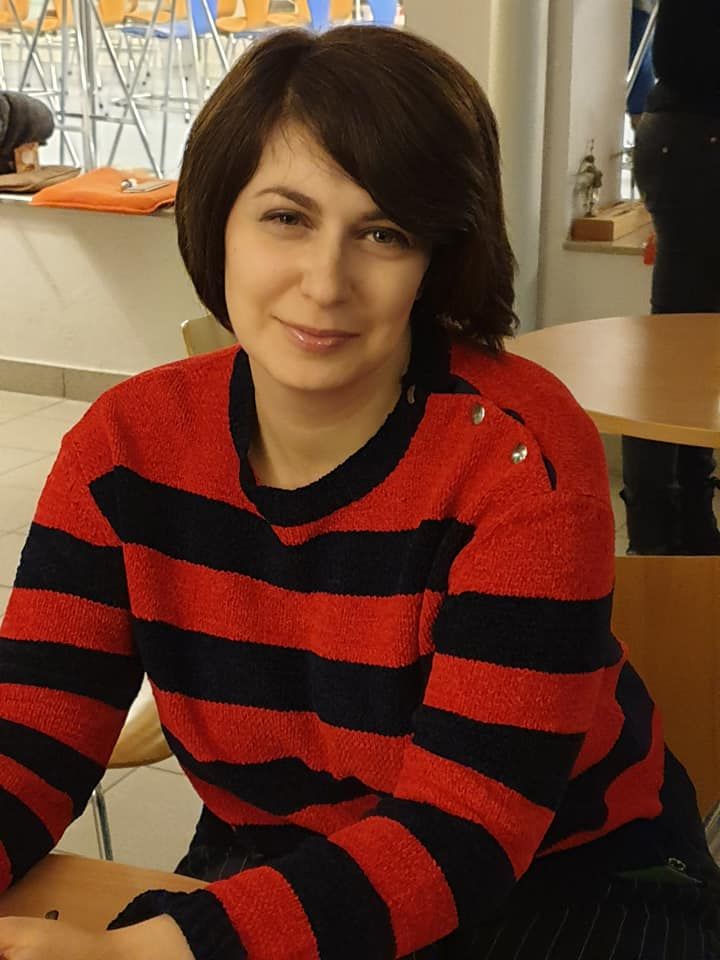 Lecture: Online interview with Karina Beigelzimer about the situation in Odessa
Date and Time: 19.09.2023 7 p.m. (CET)
Speaker: Karina Beigelzimer
Karina Beigelzimer lives in the Ukrainian port city of Odessa, where she works as a journalist and German teacher. Last March we interviewed her about her everyday life and how the war changed her way of life.
In the online event on September 19, 7 p.m. (German time), she will report on the current situation in Odessa. The focus of the interview will be: the situation of refugees within Ukraine, especially in Odessa, the challenges that older people face during the war and, most recently, the start of the new school year and how school can take place in the current situation.
The lecture will be held in German with translation into Ukrainian, English and Romanian. If you wish to join and need Serbian or Bulgarian translation, please let us know in advance.
The video of the interview in March 2023 can be found here here
Access data for Zoom:
https://us02web.zoom.us/j/83880677052?pwd=MmpFZmRUNlRmV0xNWUF5YXZJSmJJdz09
Meeting-ID: 838 8067 7052
Kenncode: 204634
---
Deutsch:
Datum und Uhrzeit: 19.09.2023 19 Uhr
Sprecherin: Karina Beigelzimer
Karina Beigelzimer lebt in der ukrainischen Hafenstadt Odessa, wo sie als Journalistin und Lehrerin arbeitet. Letzten März haben wir sie interviewt darüber, wie das alltägliche Leben dort ist und wie der Krieg die Lebensweise verändert hat.
In dem Onlineevent am 19.September um 19 Uhr wird sie über die aktuelle Lage in Odessa berichten. Der Fokus des Interviews wird darauf sein: die Situation der Flüchtlinge innerhalb der Ukraine, vor allem in Odessa, die Herausforderungen welche alte Menschen entgegen treten müssen während dem Krieg und, am aktuellsten, der Anfang des neuen Schuljahres und wie Schule in der jetzigen Situation stattfinden kann.
Die Lektüre wird in Deutsch gehalten, aber auch ins Ukrainische, Englische und Rumänische übersetzt. Wenn Sie beitreten möchten und Serbische oder Bulgarische Übersetzungen brauchen, lassen Sie es uns bitte im Voraus wissen.
Das Video zum vorherigen Interview im März 2023 kann hier gefunden werden
Zugangsdaten für Zoom:
https://us02web.zoom.us/j/83880677052?pwd=MmpFZmRUNlRmV0xNWUF5YXZJSmJJdz09
Meeting-ID: 838 8067
7052 Kenncode: 204634
---
Românesc:
Data și ora: 19.09.2023, ora 19.00
Speaker: Karina Beigelzimer
Karina Beigelzimer locuiește în orașul portuar ucrainean Odessa, unde lucrează ca jurnalistă și profesoară de germană. În luna martie a anului trecut, am intervievat-o despre viața ei de zi cu zi și despre modul în care războiul i-a schimbat modul de viață.
În cadrul evenimentului online din 19 septembrie, ora 19.00 (ora Germaniei), ea va relata despre situația actuală din Odessa. Interviul se va axa pe: situația refugiaților în Ucraina, în special în Odesa, provocările cu care se confruntă persoanele în vârstă în timpul războiului și, cel mai recent, începutul noului an școlar și modul în care se poate desfășura școala în situația actuală.
Prelegerea va fi susținută în limba germană, cu traducere în ucraineană, engleză și română. Dacă doriți să participați și aveți nevoie de traducere în sârbă sau bulgară, vă rugăm să ne anunțați în prealabil.
Înregistrarea video a interviului din martie 2023 poate fi găsită aici
Date de acces pentru Zoom:
https://us02web.zoom.us/j/83880677052?pwd=MmpFZmRUNlRmV0xNWUF5YXZJSmJJdz09
ID-ul întâlnirii: 838 8067 7052
Parola: 204634