You and your favorite Green place
Bulgaria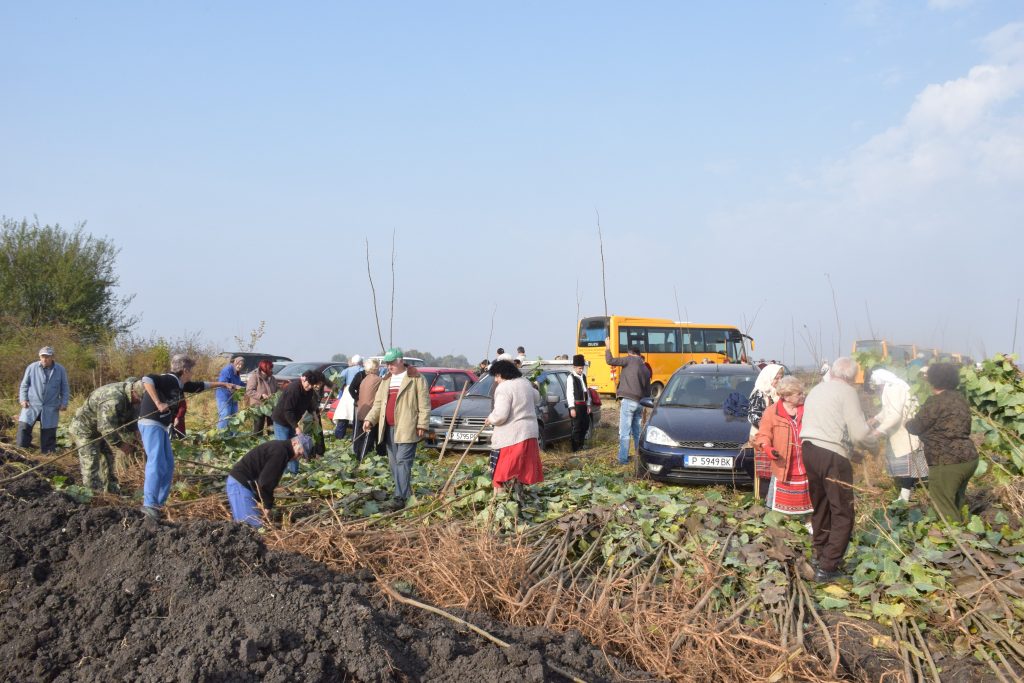 BG-4 IMG-3
I am very happy that as the Presidents of the Union of Pensioners I manage to organize every year activities of our members that help our Slivo Pole Municipality to be an Excellent place to live. For example, we protect our nature by reforesting places with clay soil or wetlands, cleaning up the kindergartens and playgrounds, holding open theatres, bakery exhibitions, music competitions, festivals, etc. with representatives of all generations.
Vezka Uzunova, Slivo Pole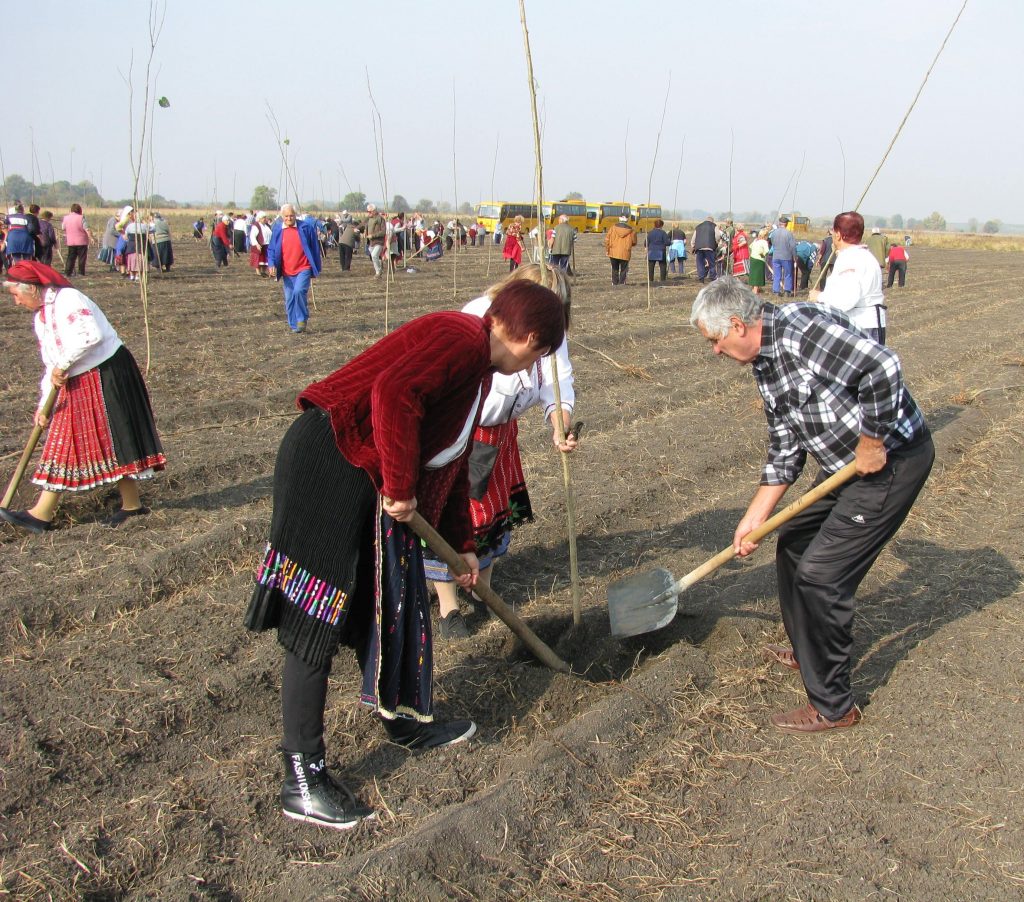 BG-4 IMG-4
I am very proud that in September 2019 I attracted 220 participants and we planted 2,000 black poplar trees in an area of 25 acres of wetlands, the oldest participant was 92 years old and the youngest was only 9 years old. Our forest are symbols of our dedication to the people of the Municipality, with whom we share both happy and sad moments.
Vezka Uzunova, Slivo Pole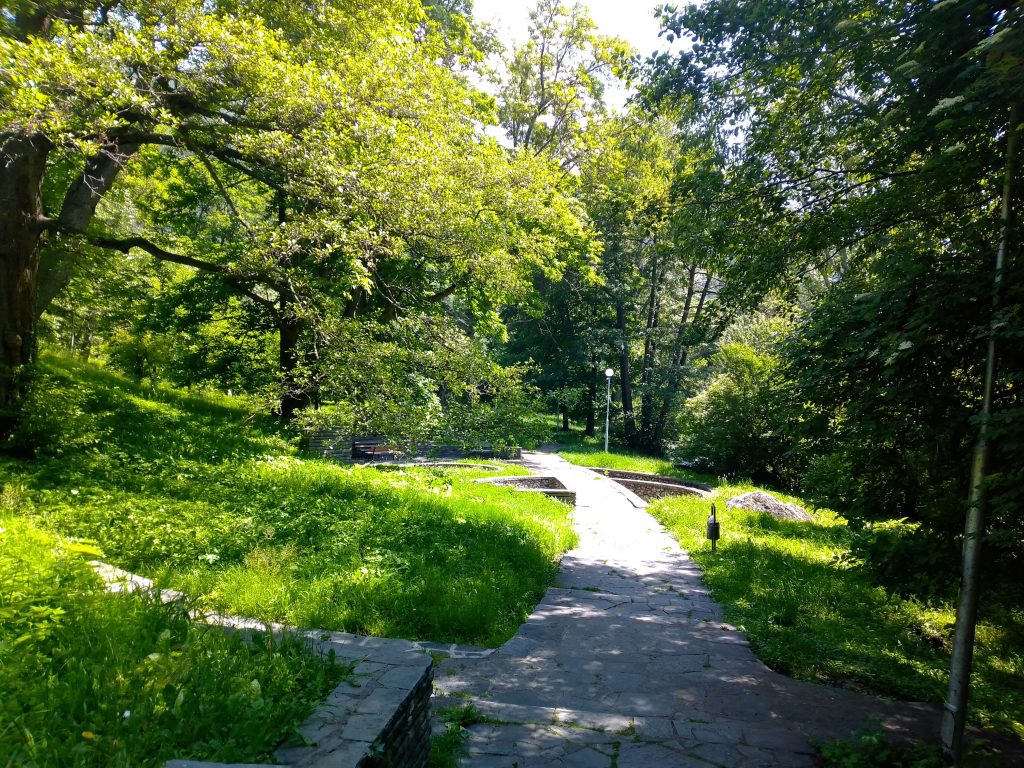 BG-5 IMG-3
"Waterfall" street and the park along the Stara reka river is my favorite place for a walk. Lots of greenery, rich vegetation, benches for
relaxation, children's corners. Starting point for Central Balkan Park and many chalets in Stara Planina. I am happy to accompany
our guests to the picturesque "Suchurum" waterfall, which is close to this place.
Ivanka Baltova, Karlovo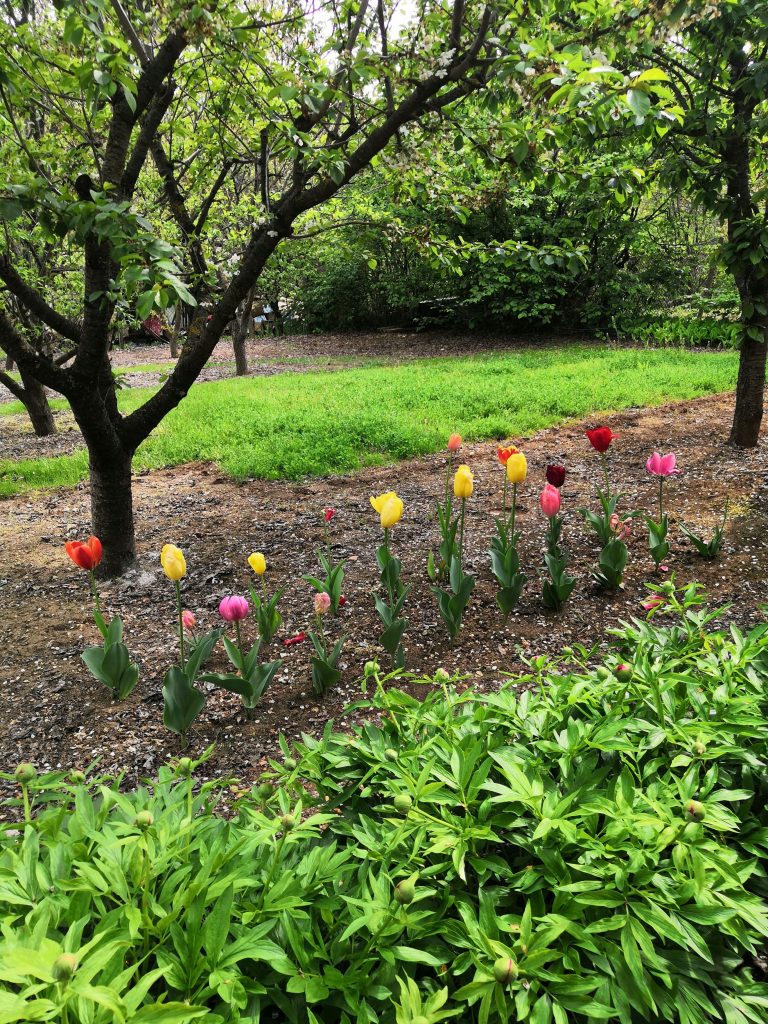 BG-2 IMG-3
My wife Emily and I bought a small house in the village of Nikolovo, in the yard of which we planted beautiful lilies of the valley, tulips, red and pink peonies and many fruit trees.
Valeri Velikov, Ruse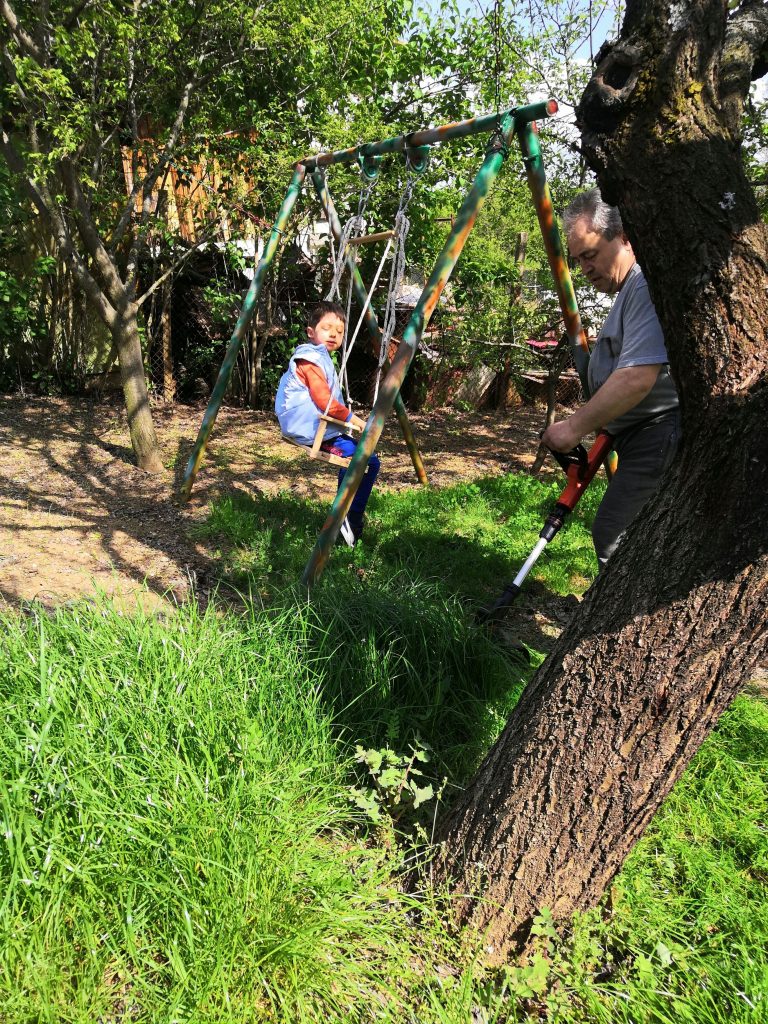 BG-2 IMG-4
Now we have a grandson Galin, who is a very smart and playful child. He and I planted a Christmas tree that we decorate for the holidays, I made clover trails for races and ball games, and I made a big swing and a playground. The grandson and we are very pleased that we can play many games together in such a beautiful place as the yard of our cottage.
Valeri Velikov, Ruse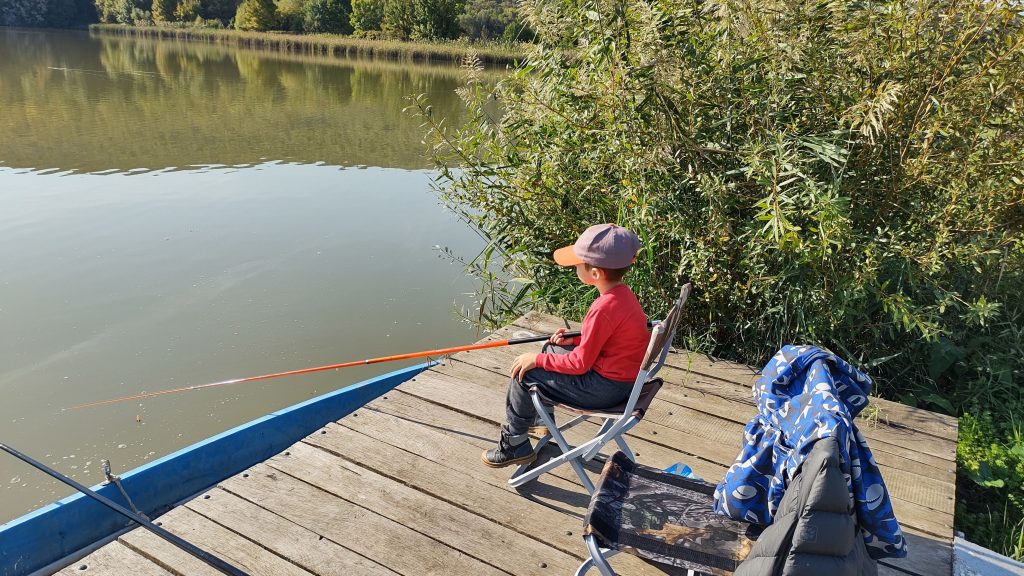 BG-1 IMG-1
I am only 6 and half years old. I like very much to fishing with my dad Vladi (only men) on the Beloslavsko Ezero (Lake), close to Varna. We travel by car, we fish during the day, and in the evening we swim in the lake and sleep in cottages on the shore.
Galin Velikov, Ruse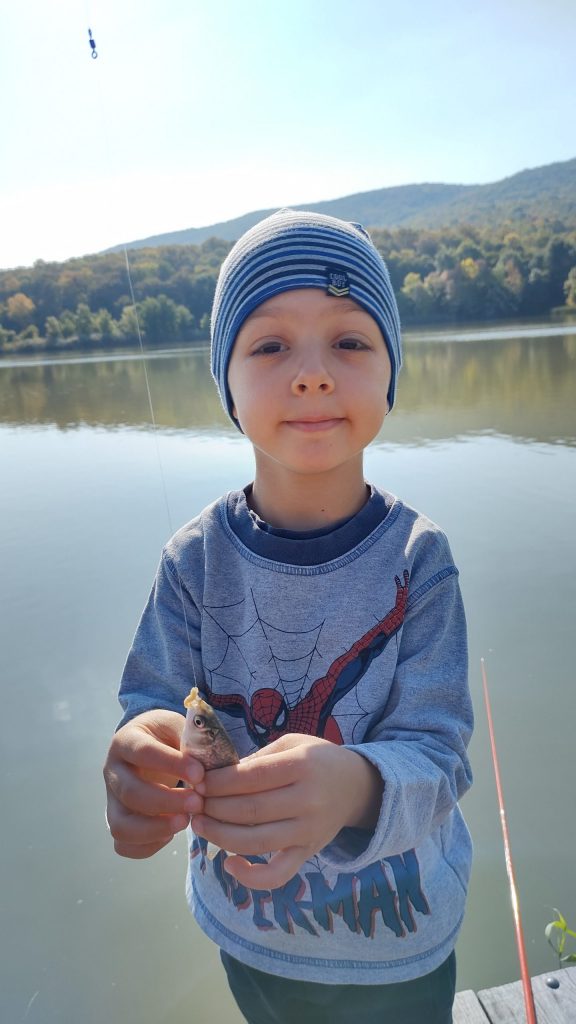 BG-1 IMG-2
This is professional fishing – says dad Vladi. We catch fish and put them back into the lake to preserve biodiversity.
Galin Velikov, Ruse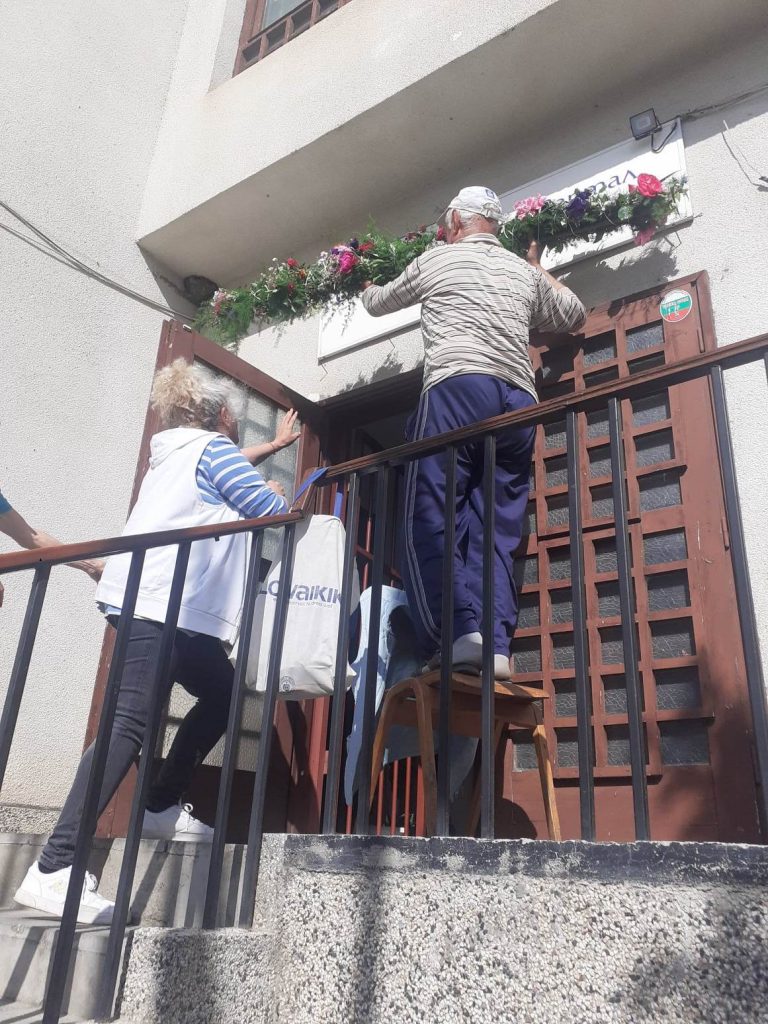 BG-7 IMG-3
In the Dolapite district of the city of Ruse, where I live, for the celebration of the Bulgarian script "Kyril and Methodi", flowers from the homes of citizens are placed on the town hall the facade of building! It is related to the labor in every family for flowers and gree nery in every home. Women and children tie and weave a long wreath to be placed over the inscription on the building!
Hristina Marinova, Ruse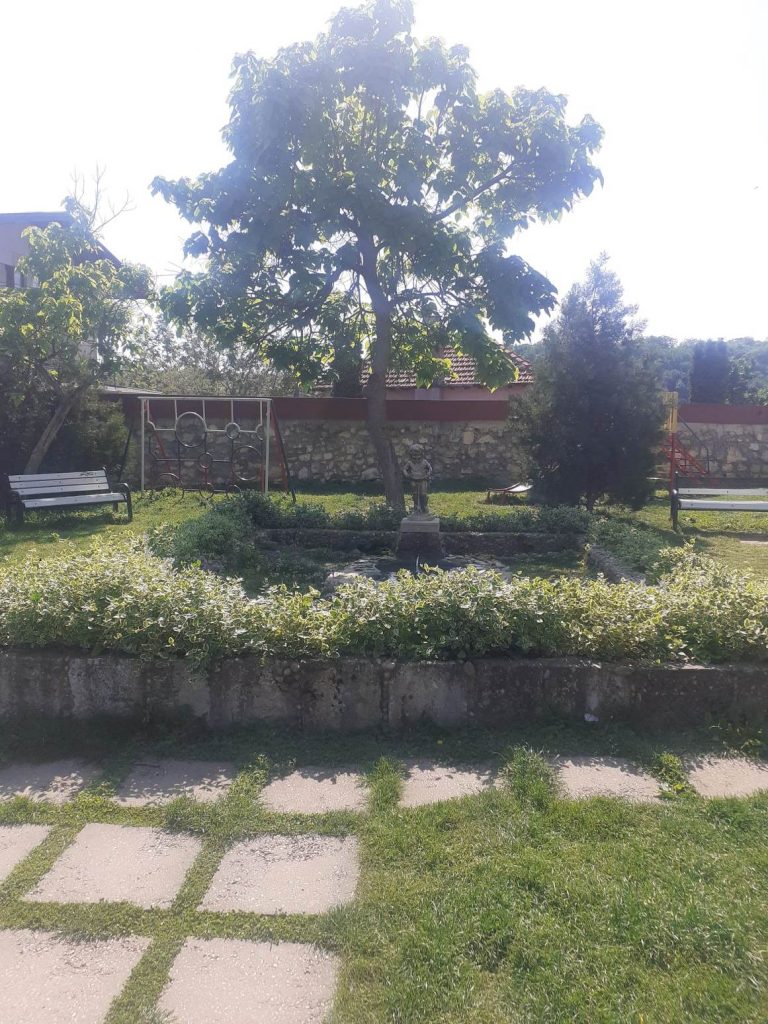 BG-7 IMG-4
In one of the green areas of Dolapite town hall, there is a children's playground and a slide for small children and a small fountain with a memorial to a little boy for the joy of the children! So we all live in our neighborhood with beautiful homes with lots of flowers, vegetables and fruits, and on both sides of the neighborhood with lots of green and beautiful areas!
Hristina Marinova, Ruse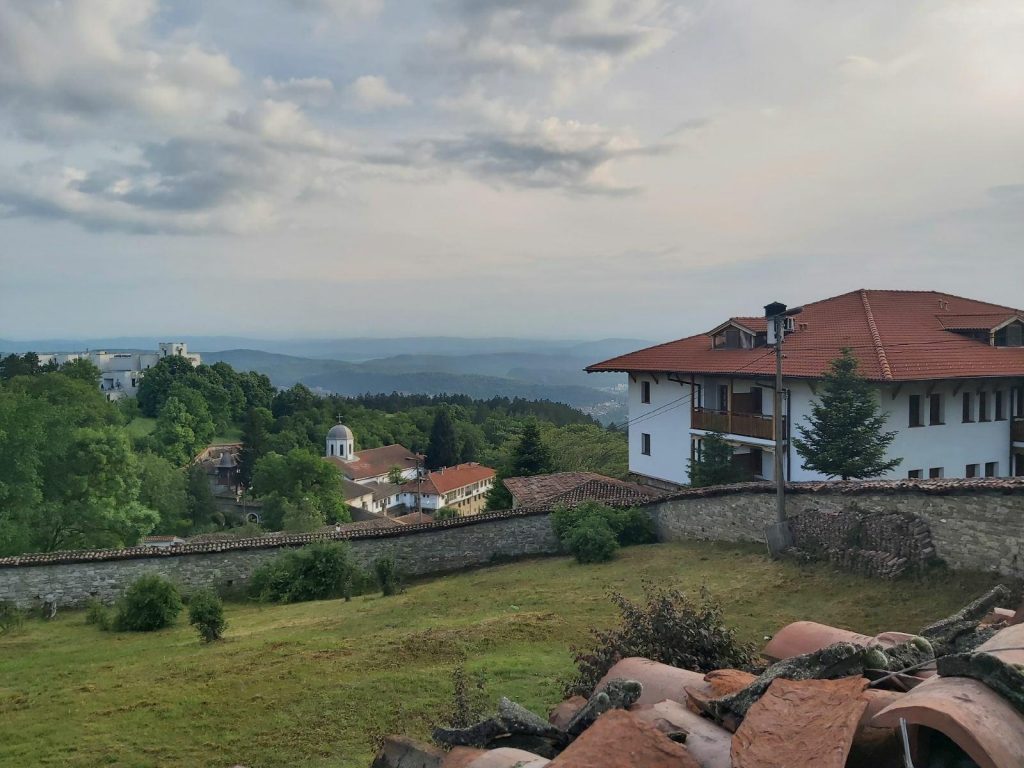 BG-6 IMG-1
The village of Arbanassi is an architectural reserve located 4 km from Veliko Tarnovo. Arbanassi is part of the UNESCO World Heritage List. The village is a great place for a holiday and is a favourite destination of my family because it combines the green beauty of the plain and the fresh air of the mountains.
Ralica Vasileva-Ivanova, Ruse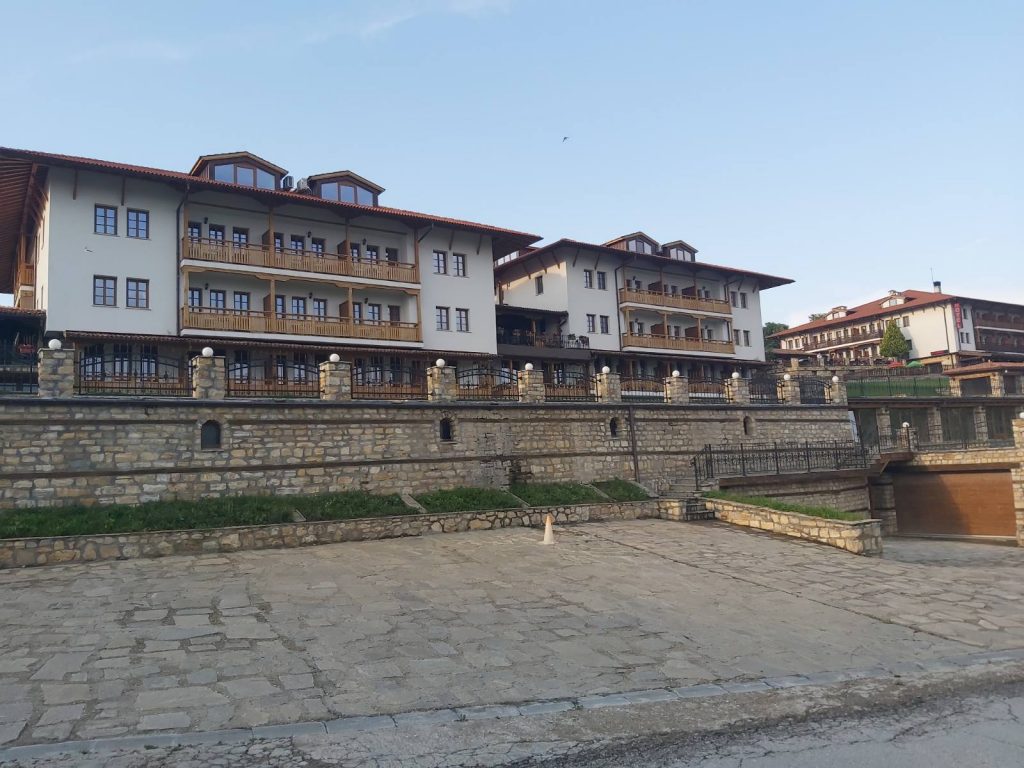 BG-6 IMG-2
Arbanassi preserves history, spirit and traditions.Today it fascinates as it did during the time of the famous Bulgarian rulers who reigned in the old capital city of Tarnovo. Sevastokrator Park Hotel is distinguished by its own personality, style and atmosphere.
Ralica Vasileva-Ivanova, Ruse
Germany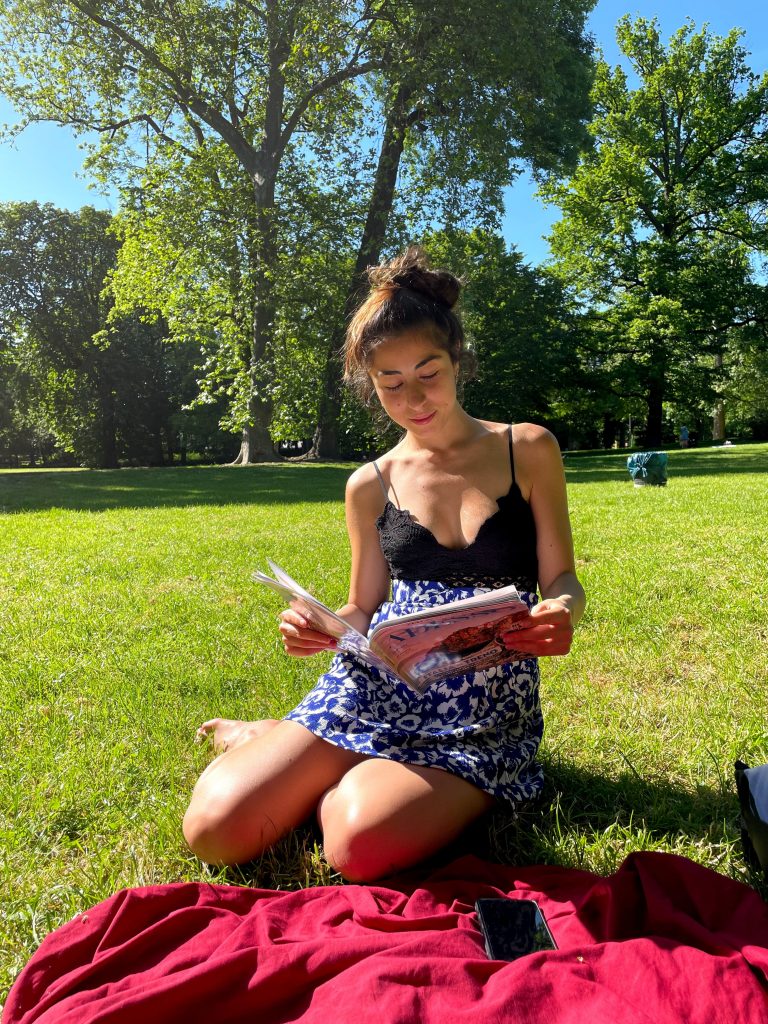 DE-7 IMG-2
My favourite place: I love the Güntherburgspark in Frankfurt. It is close to the place where I live, I come here to jog, to spend some
time with friends, to relax in the sun reading a book. I feel safe as a woman even sunbathing in a bikini because usually there are
several other women and families. I enjoy the shadow of the trees on especially hot days. To me this place also pleasantly contrasts to the rest of Frankfurt, which tends to be completely filled by buildings and "places with a purpose", such as offices, apartments or
co-working spaces. I like just doing nothing here and connecting to the nature.
Mariella Scalera, Frankfurt am Main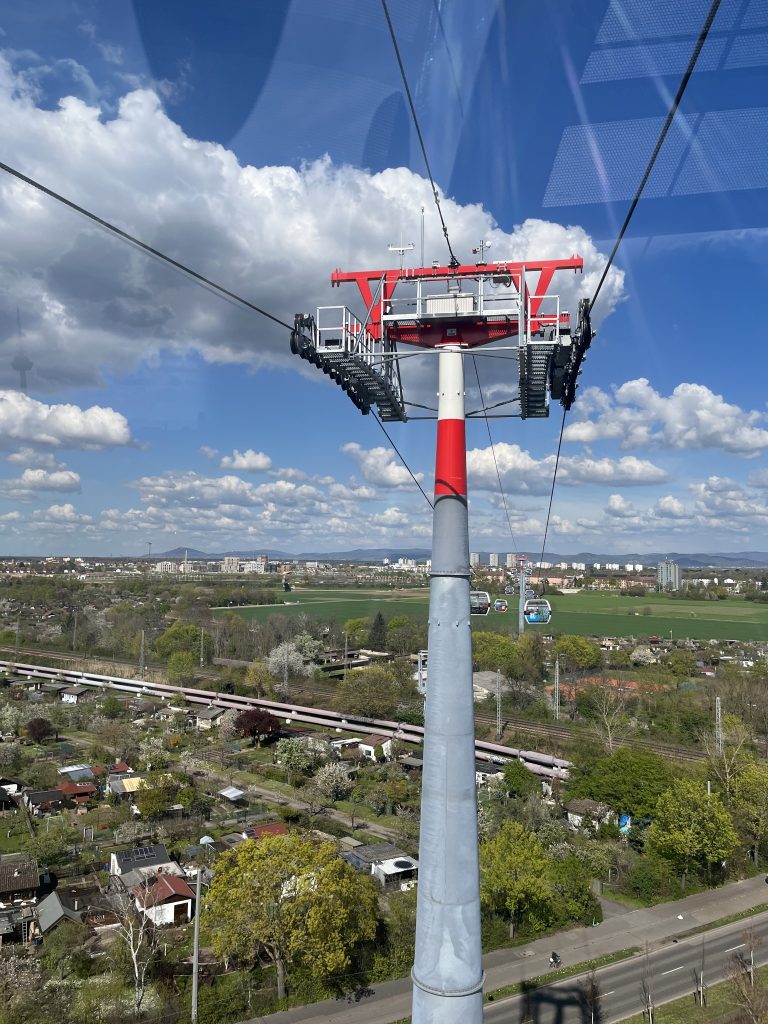 DE-9 IMG-2
This summer my favorite place is high above the roofs of Mannheim in the newly built cable car. This was specially built for the
Federal Horticultural Show 2023 and connects the Luisenpark with the Spinelli site. Here you get a whole new perspective on your
hometown. Mannheim really has a lot of green areas. You only really realize that from the air.
Janina Cares, Mannheim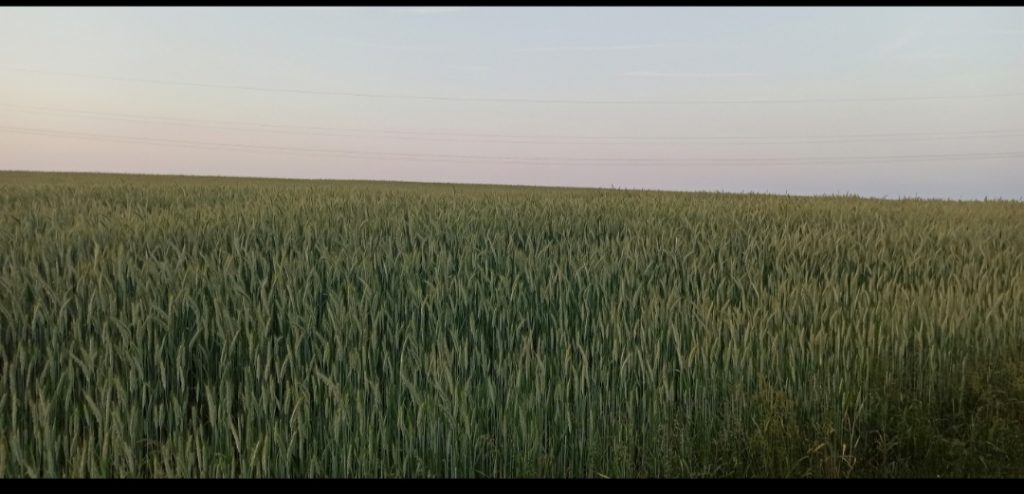 DE-19 IMG-2
Near my home
Christin Witzler, Erbach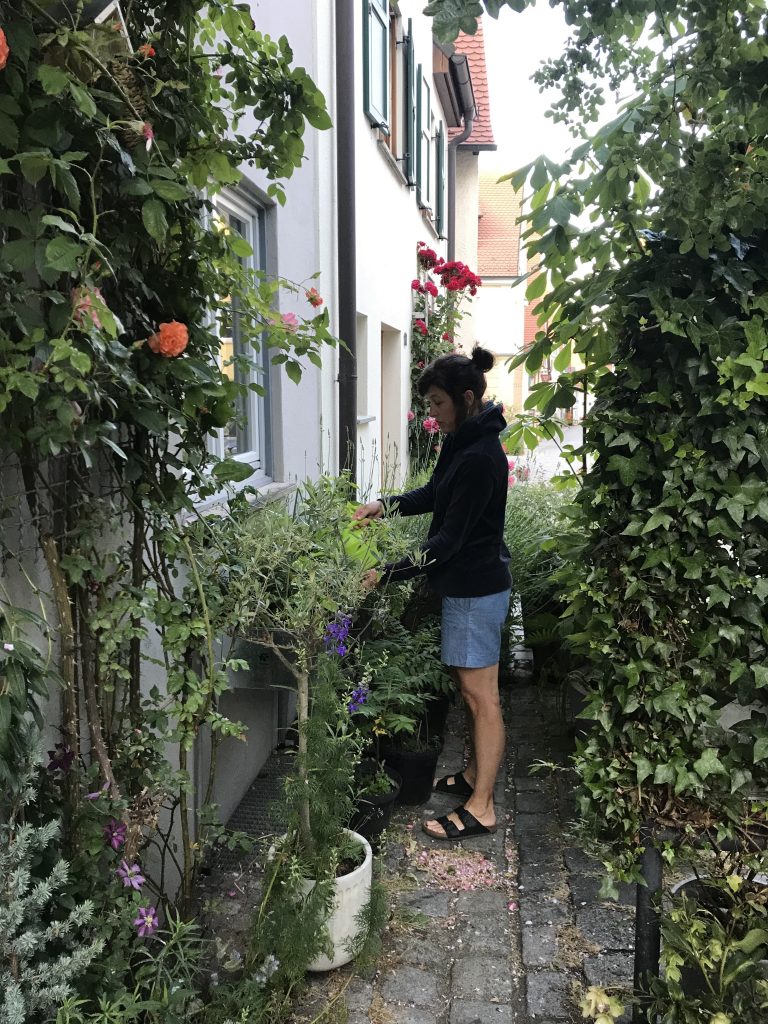 DE-15 IMG-2
Urban gardening next to the house creates connection to the nature and the neighborhood.
Susanne Steck, Ulm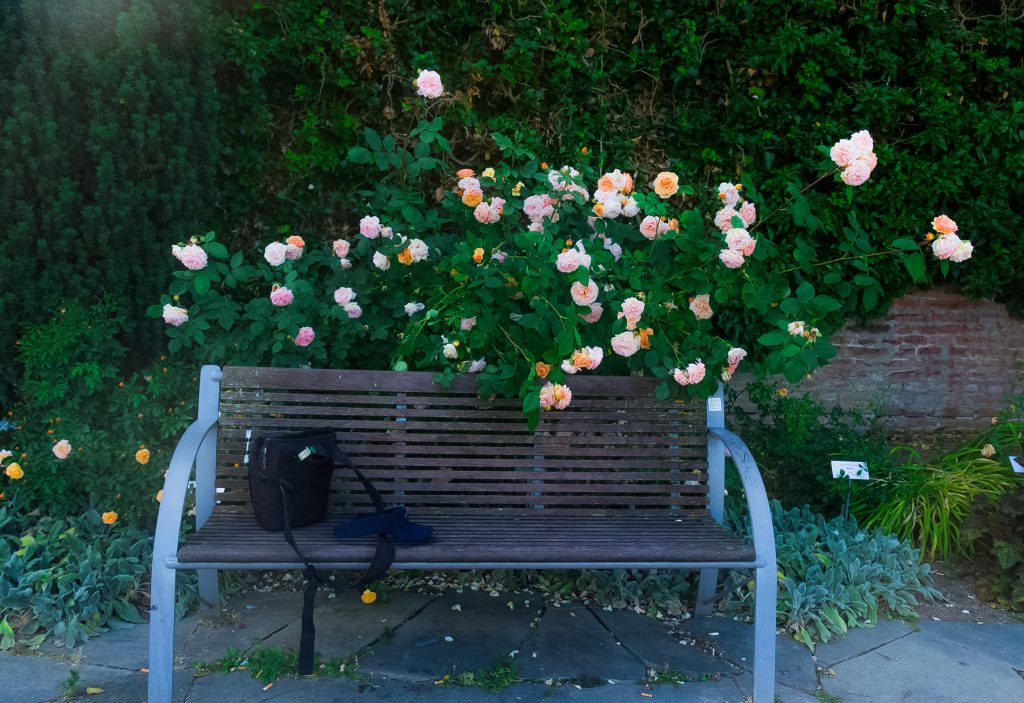 DE-18 IMG-2
In the presence of natural scent which never fades, I sit on this bench with my favourite tool that is my camera and ponder for my next adventure.
Poonam Poonam, Ulm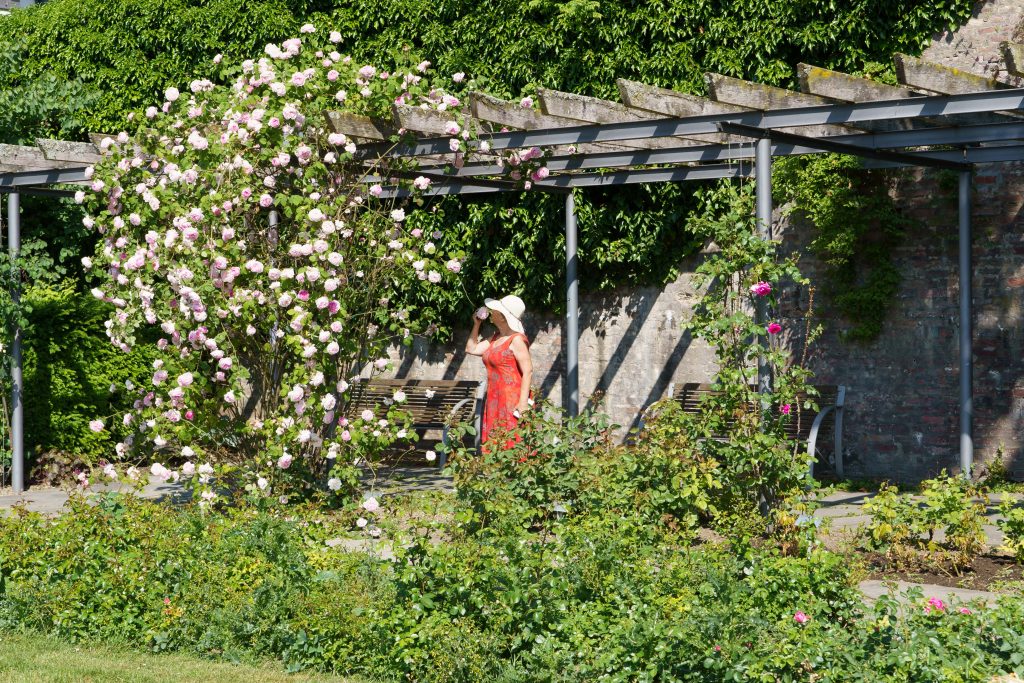 DE-10 IMG-2
The rose garden on the Danube. A magical place for all senses. The roses smell overwhelming. Benches invite you to linger. I like to be here during my lunch break.
Peter Meyer, Ulm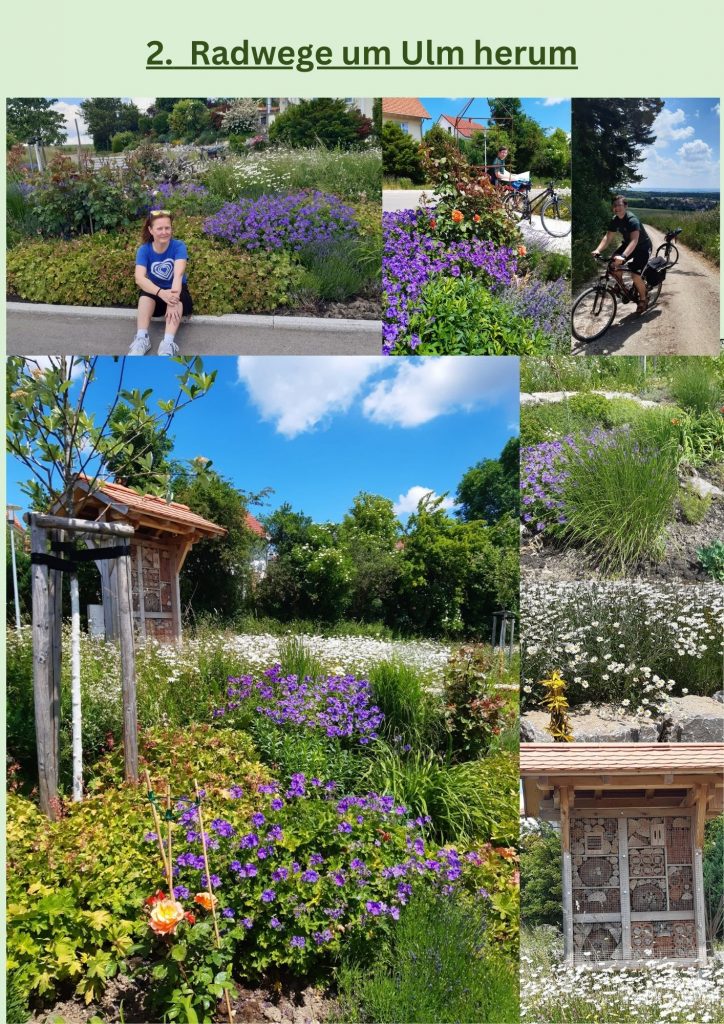 DE-11 IMG-2
Bike paths around Ulm offer wonderful views. My favorite place of today is located west of Ulm and inspires with its colorfulness,
beautiful flowers and a great insect hotel.
Martina Spodareva, Ulm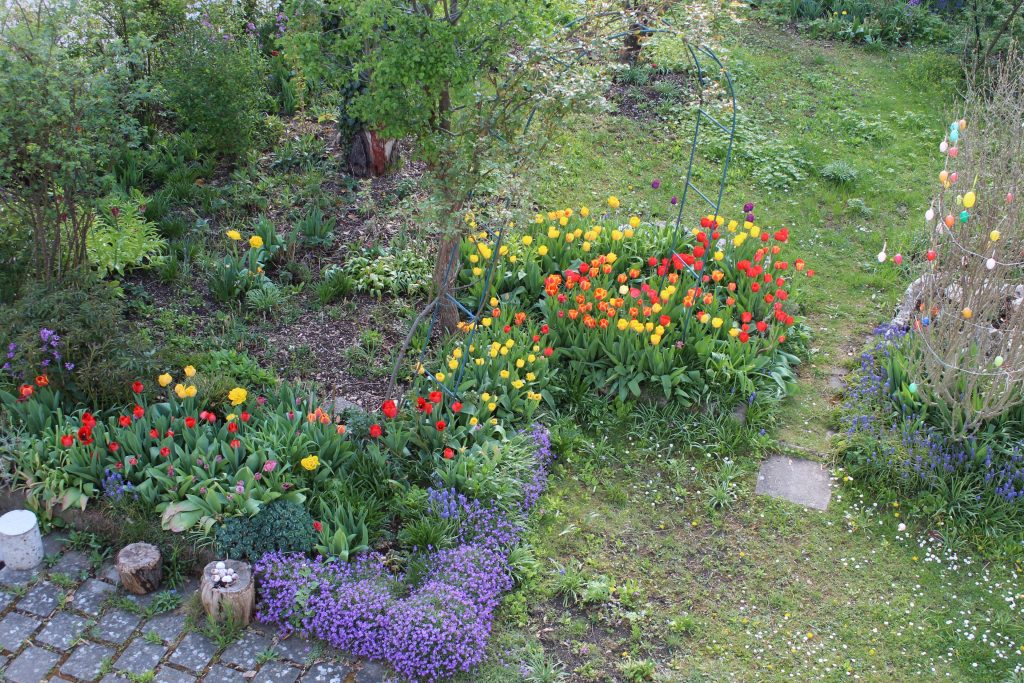 DE-16 IMG-3
My personal favorite place is my own garden. All year round I enjoy the seasonal plants. Although it also gives me a lot of work, it is a
wonderful retreat.
Margret Bauer, Ulm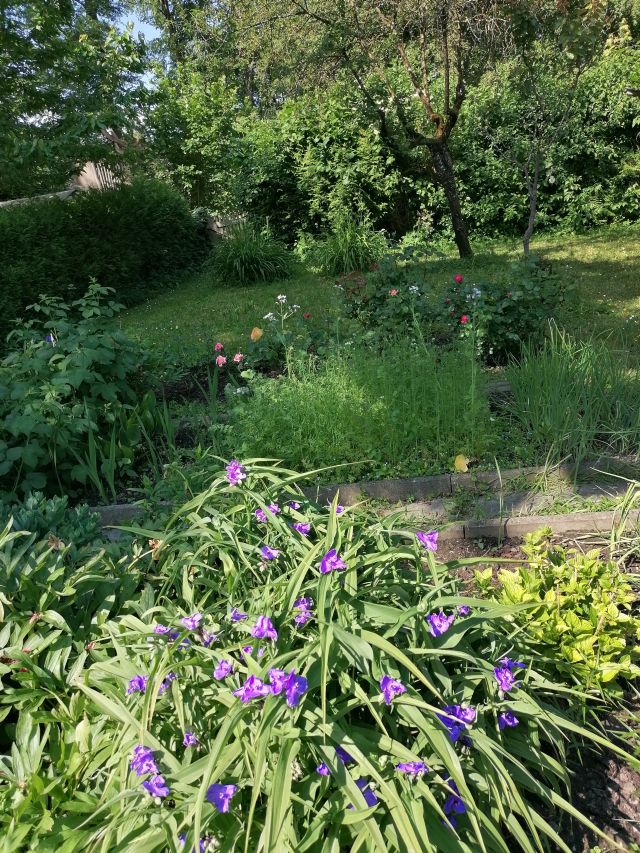 DE-13 IMG-3
My favorite place. My garden. Only flowers and a few trees. Here I find peace after a stressful day at work.
Ildiko Dobrescu, Ulm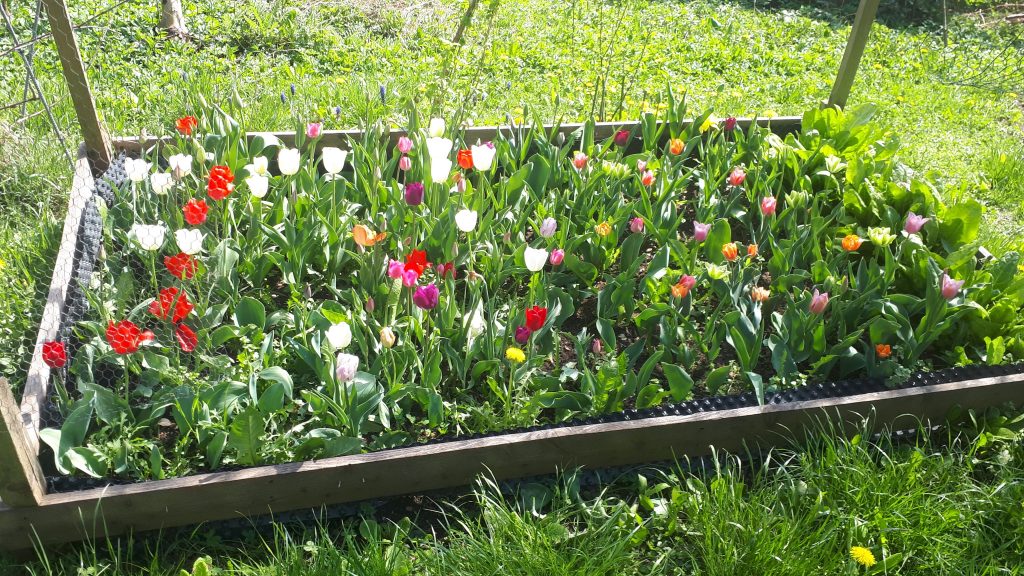 DE-12 IMG-2
I particularly enjoy this tulip bed. The tulip bulbs come from a large public garden where they were dug up due to the change of
season and given to interested citizens. I planted them in this bed last year and this year they are blooming beautifully.
Bertram Wegemer, Ulm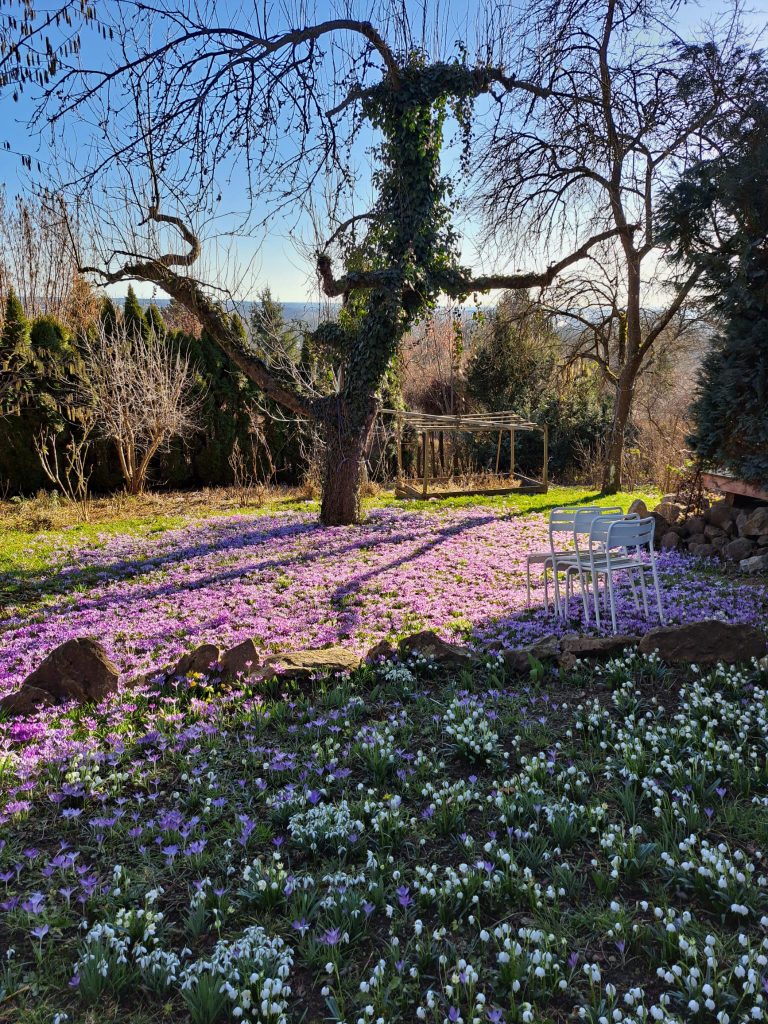 DE-12 IMG-3
We have a garden that gives me pleasure all year around. It is especially beautiful in spring when everything is green and in bloom.
Bertram Wegemer, Ulm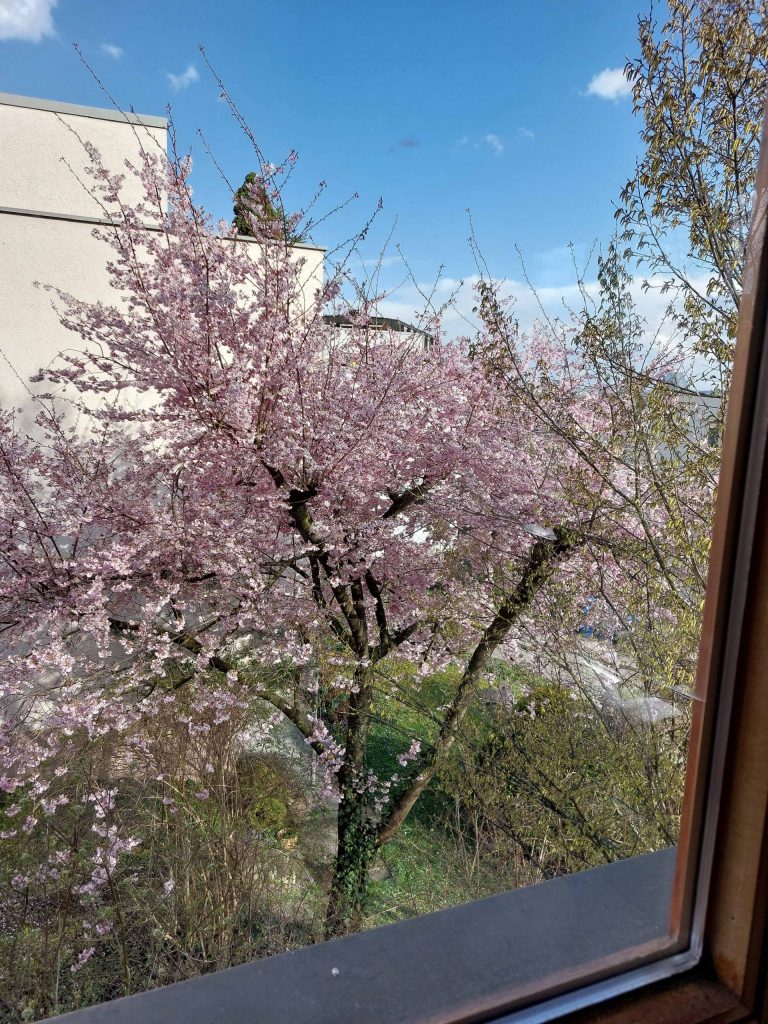 DE-8 IMG-2
Springtime in the Garden.
Ulrich Petri, Ulm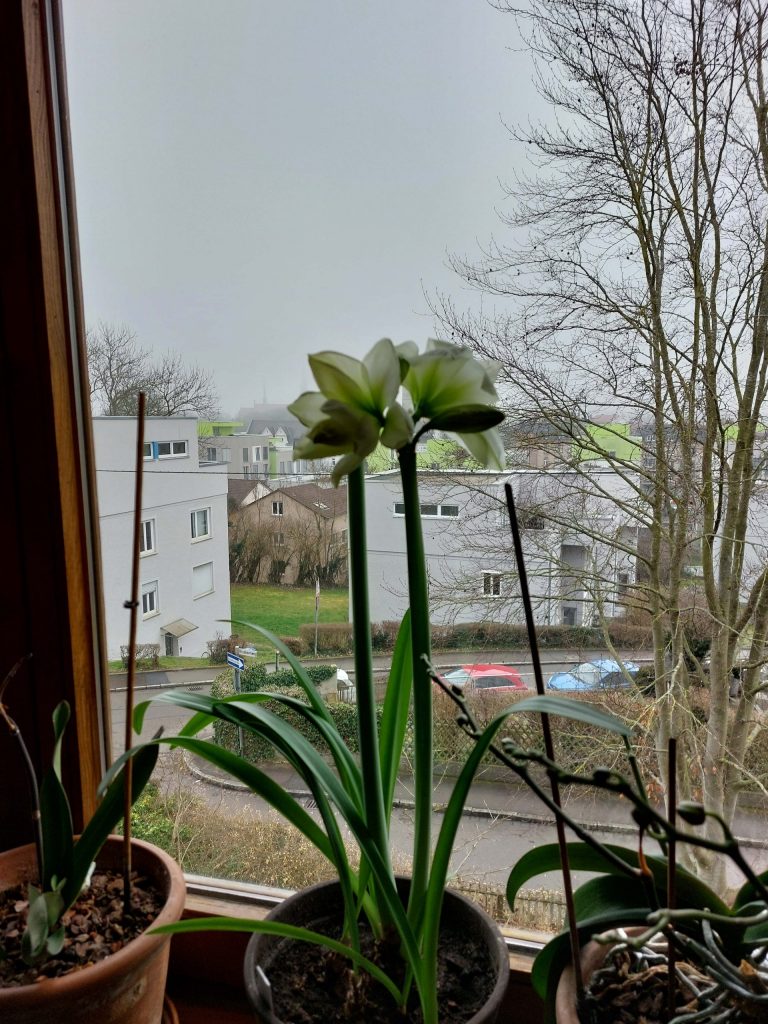 DE-8 IMG-3
Spring time at the window.
Ulrich Petri, Ulm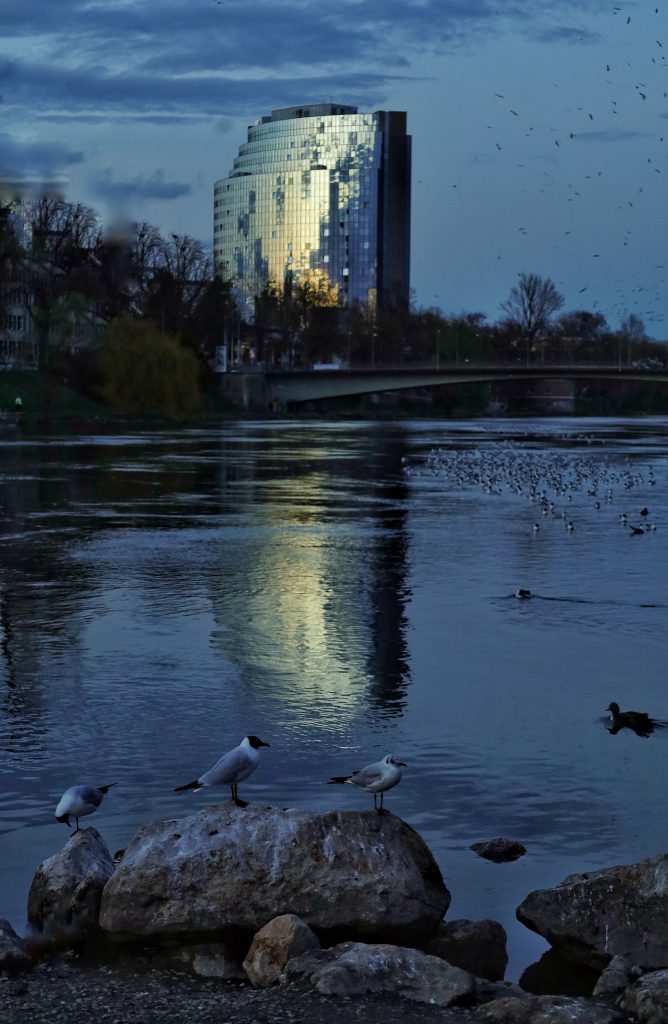 DE-2 IMG-2
Seagull with a view, taken on the banks of the Danube. Nature and modern architecture with as a contrast, but in harmony.
Matthias Mader, Ulm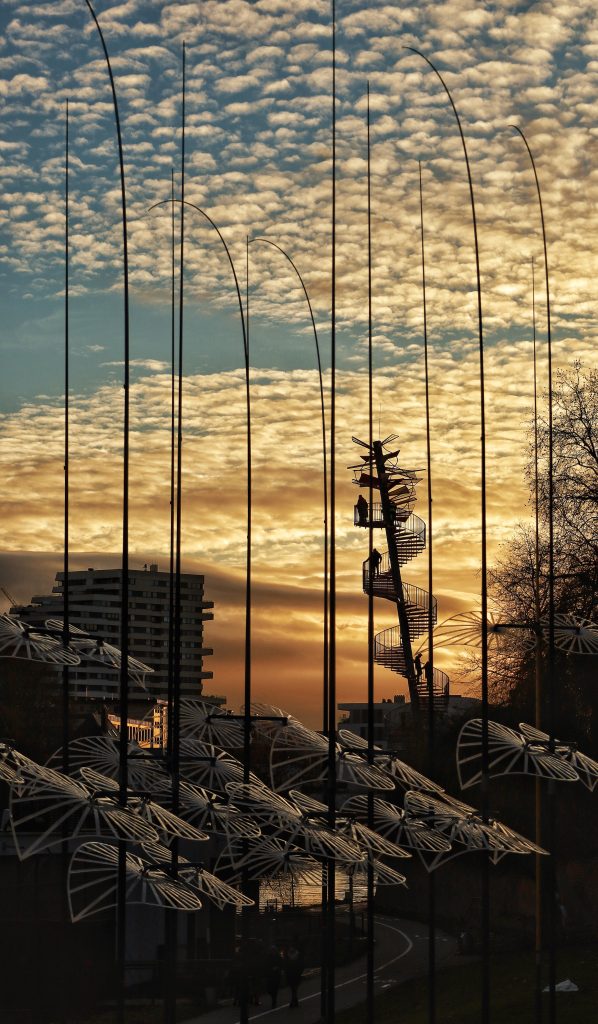 DE-2 IMG-3
Two Berblinger as a reminder on the Danube. One wing, one tower as DUO Berblinger, taken from the green meadow in the foreground.
Matthias Mader, Ulm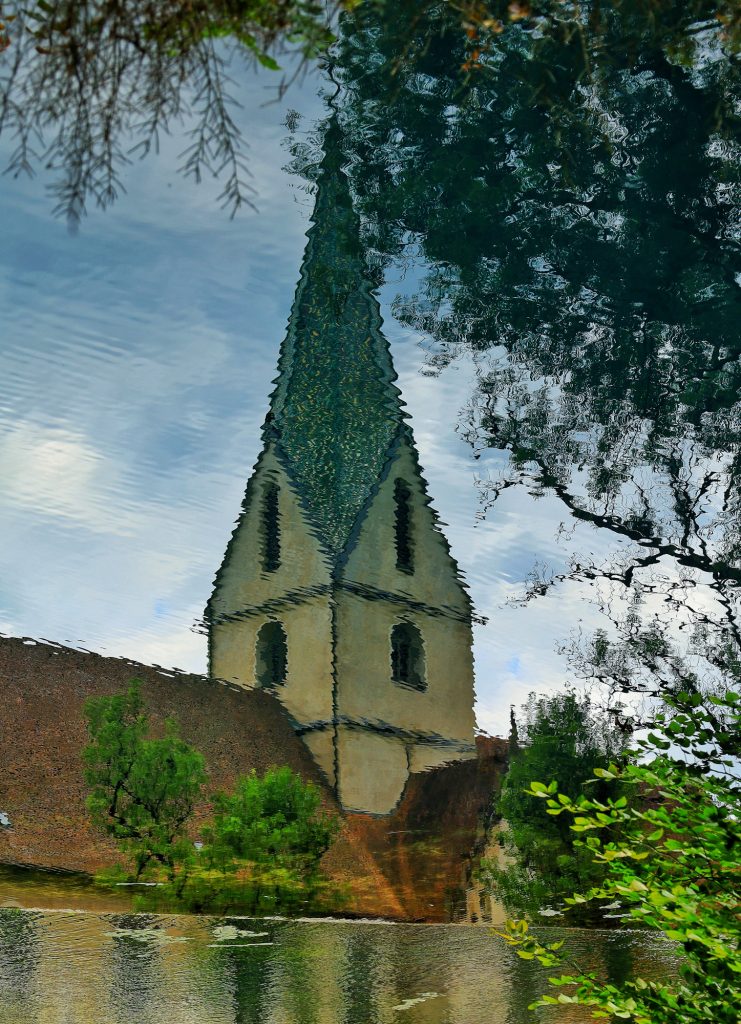 DE-2 IMG-4
Green monastery in the water reflection in Blaubeuren, shortly before the mouth of the Danube.
Matthias Mader, Ulm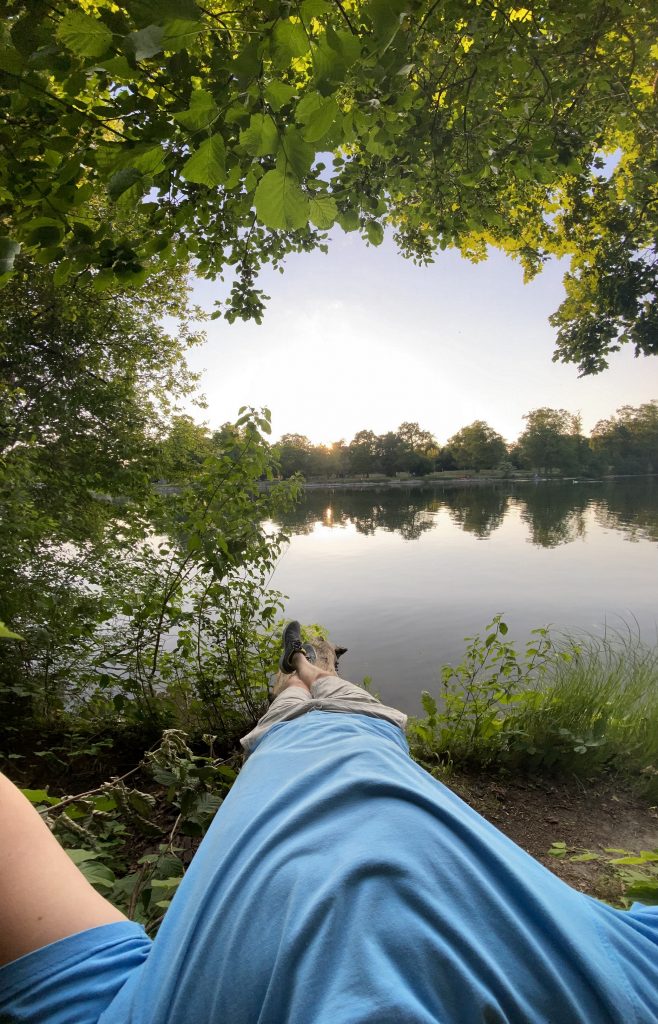 DE-17 IMG-2
Also Friedrichsau Park, but already on the other side of the Danube.
Here you can lie down to rest or communicate with nature.
The place is open and accessible to everyone.
Roman Varshavsky, Ulm / Ukraine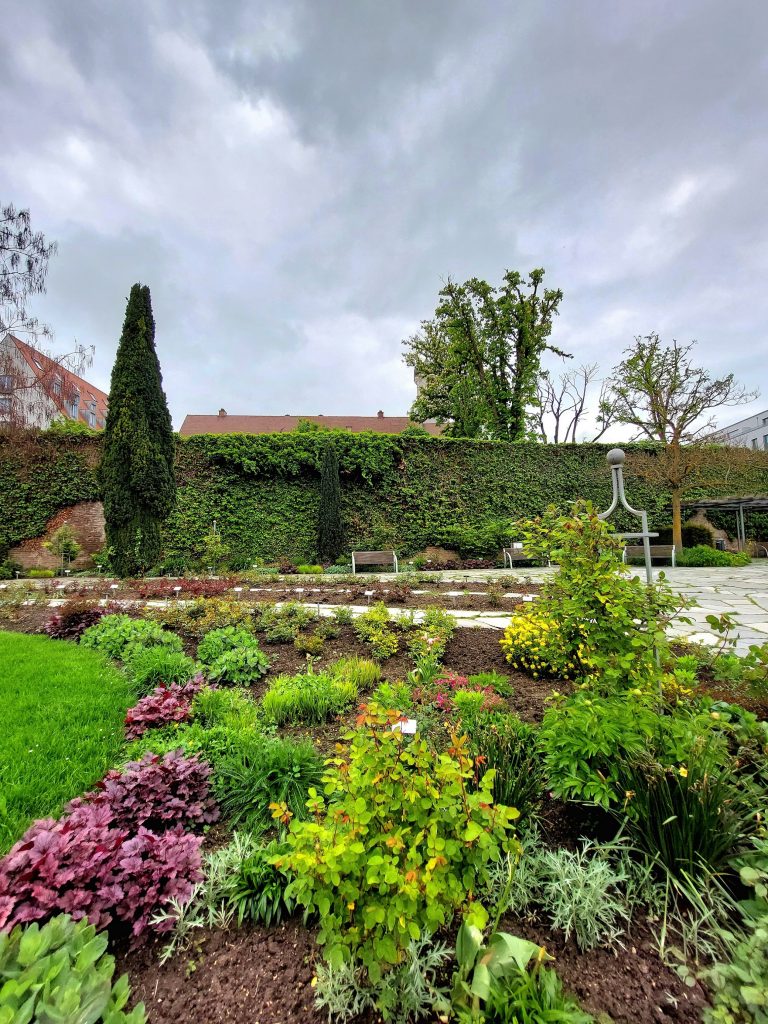 DE-5 IMG-2
The Rosengarten is my place of inspiration. I like to come here on a hot summer day, find a free bench in the shade, and immerse myself in my thoughts. I breathe in the fabulous scent of amazing flowers, and I feel it fill me with strength and new ideas. This is where I write my stories. I walk surrounded by plants, listen to the humming of bees and watch the Danube's slowly flowing waters. This is how my books are born.
Natalia Smyrnova, Ulm/Ukraine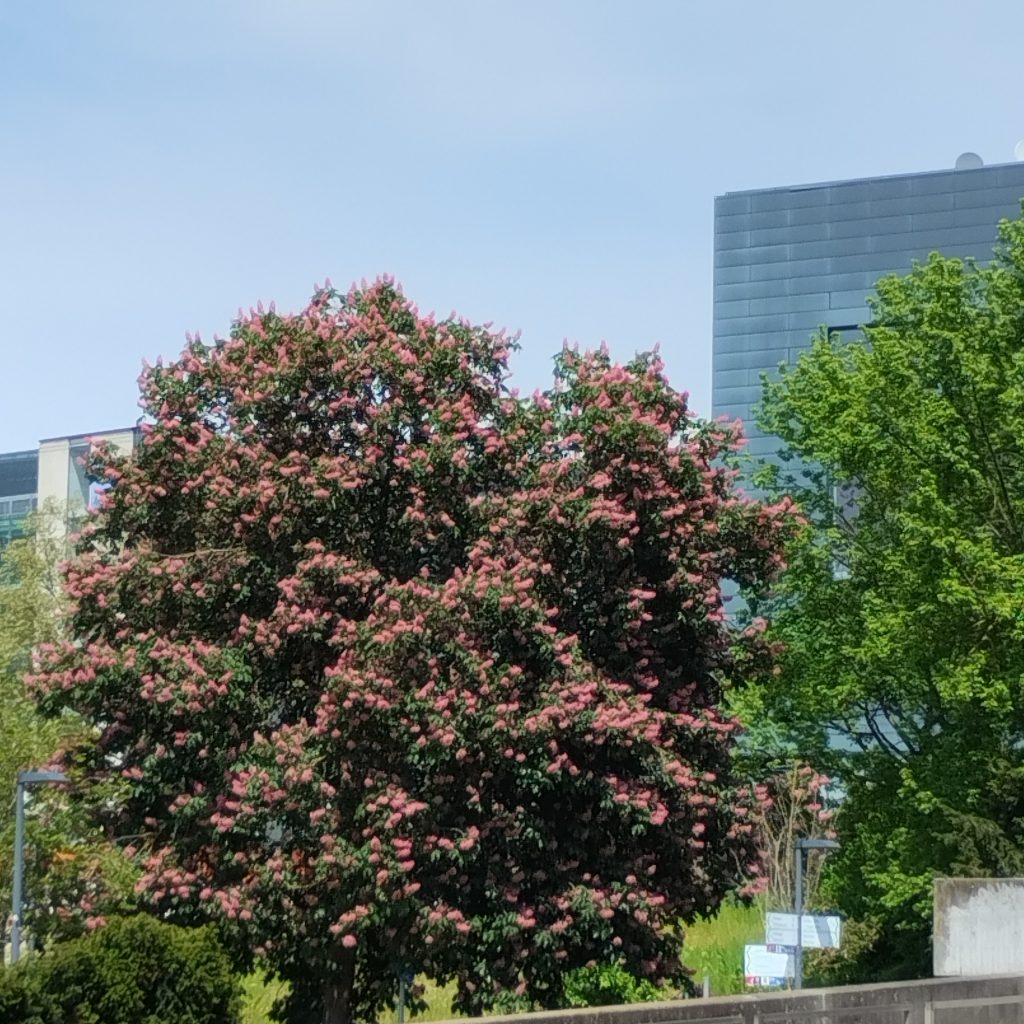 DE-1 IMG-3
This is Ulm-Germany, near the station grow a red, big Chestnut, which reminds me of my hometown Kyiv. Nature ist the same in different parts of the world. We thank Ulm for the pleasant memories of our hometowns.
Liudmyla Mykhailovska, Ulm/Ukraine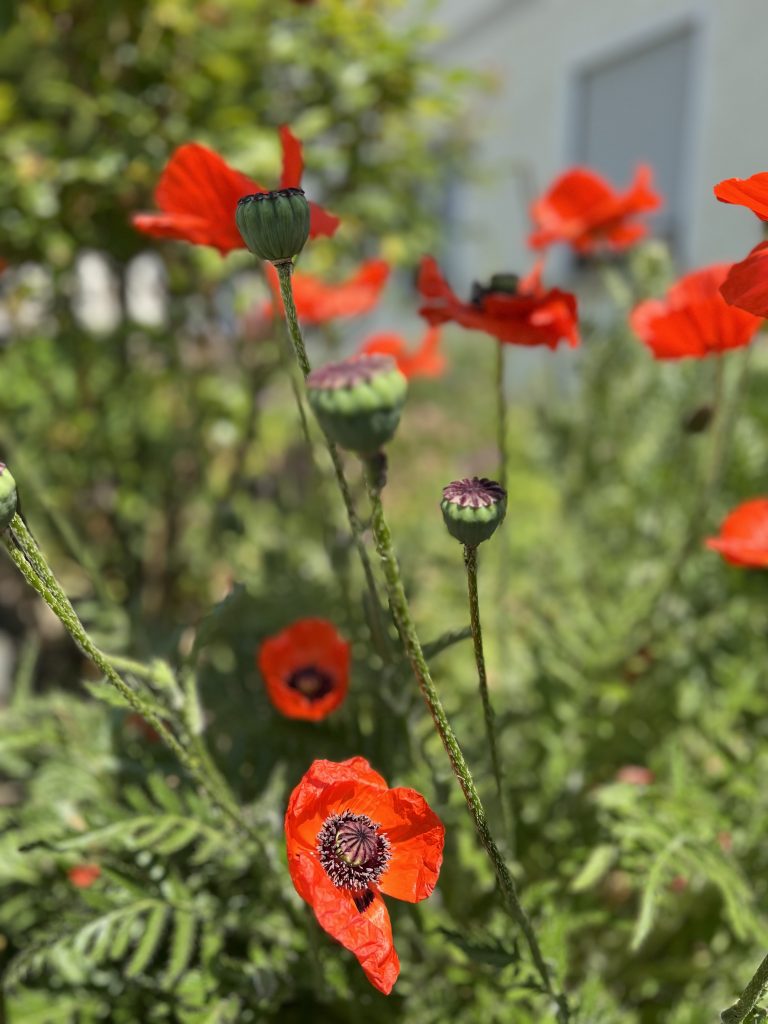 DE-6 IMG-2
In Ukraine now is war. Many people and children are dead. Part of me is also dead. Poppy is a symbol of tragic memory Second World War. Red colour of poppy for me it's a blood of today's Ukrainian victims.
Olena Konovalenko, Hüttisheim/Ukraine
Hungary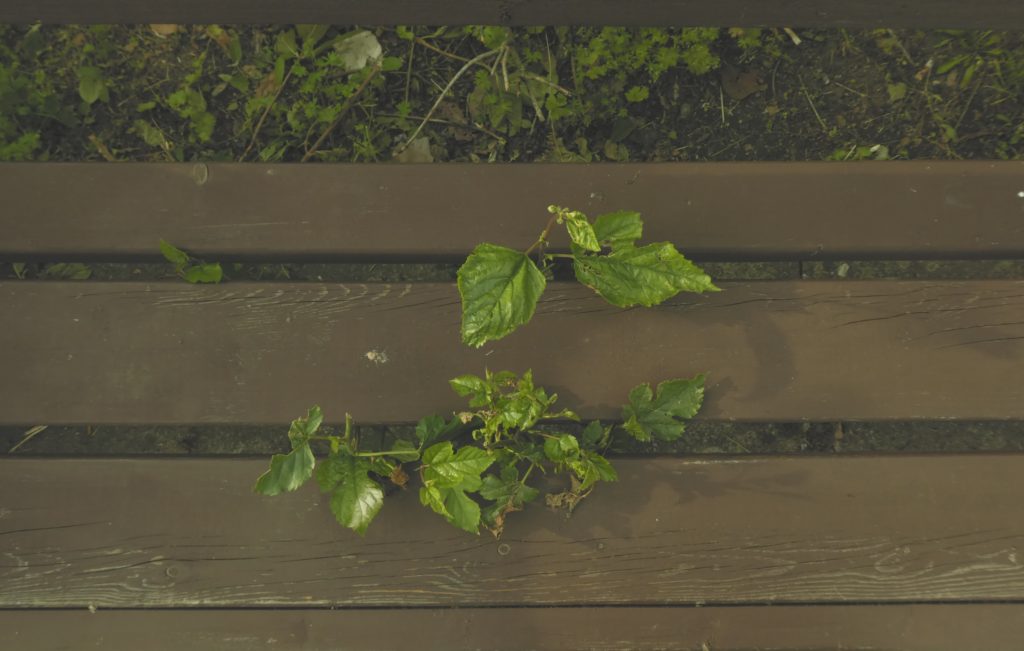 HU-2 IMG-2
"Can I also say somathing?" This bank is our favorite place, where we use to talk with friends. Once day grew this little plant between us und of course we didnt put it out, but we let it to tell it's own story. The first step to make our city more green is, when we let the green, that already exists , to develop.
Gárdonyi Adrienn, Budapest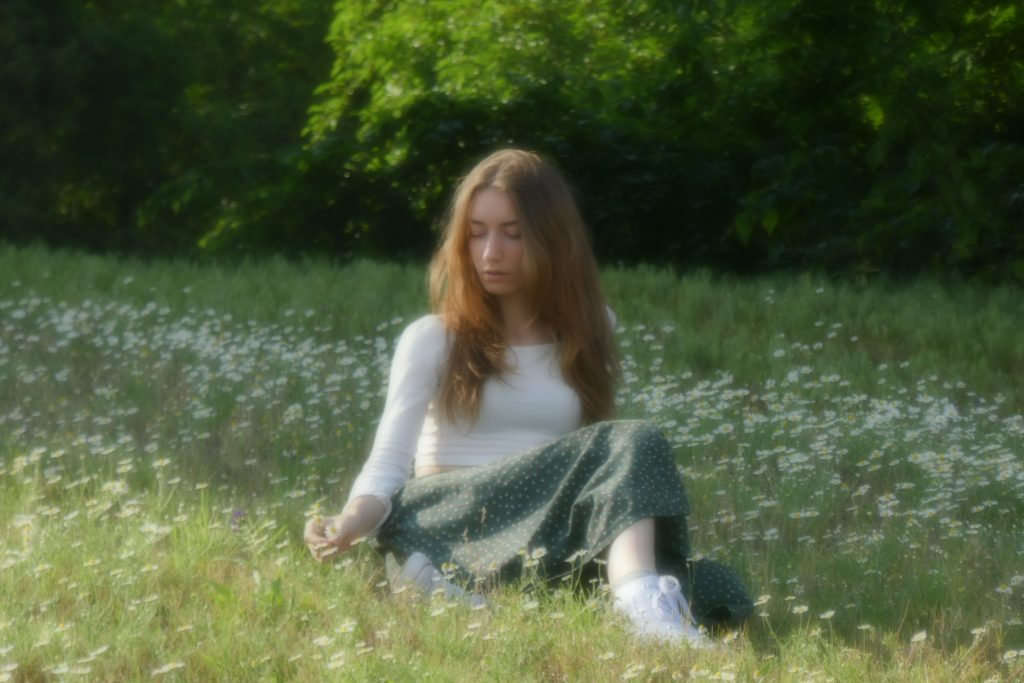 HU-1 IMG-1
I love to explore green places in my city, where few people go. These are the best places to relax a little bit. This small meadow lies next to a chapel and I feel like I am in a summer.
Piroska László, Debrecen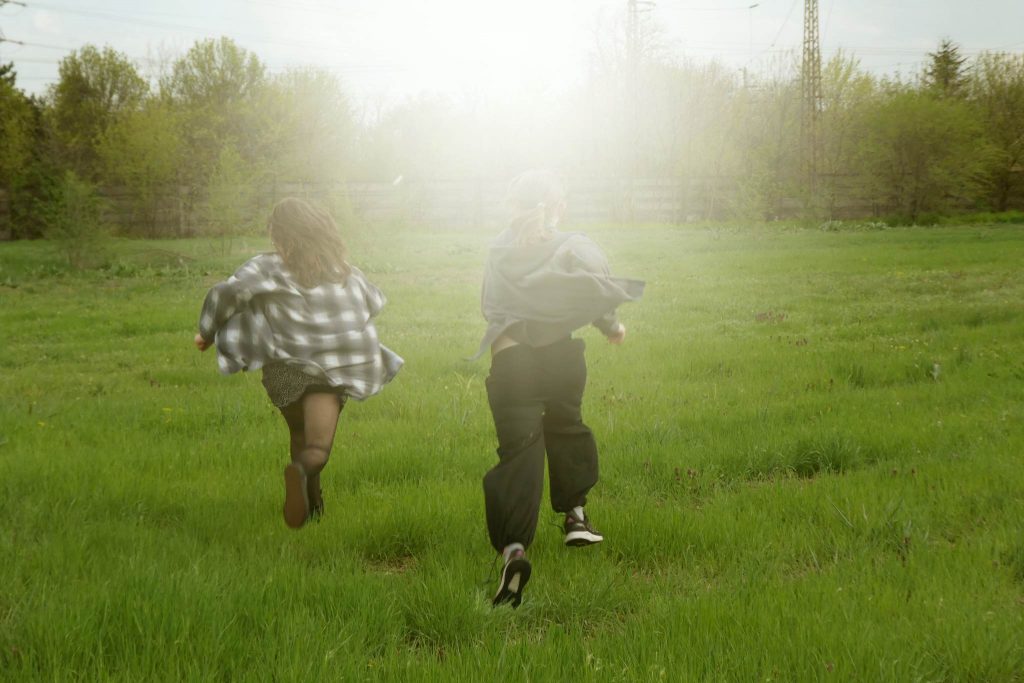 HU-1 IMG-2
I like to explore unknown places in the city with my friends. We discovered this meadow in the city center, it used to be a dog park.
My friends and I often come here after school because we can release the tension, sometimes we have a picnic or just talk.
Piroska László, Debrecen
Italy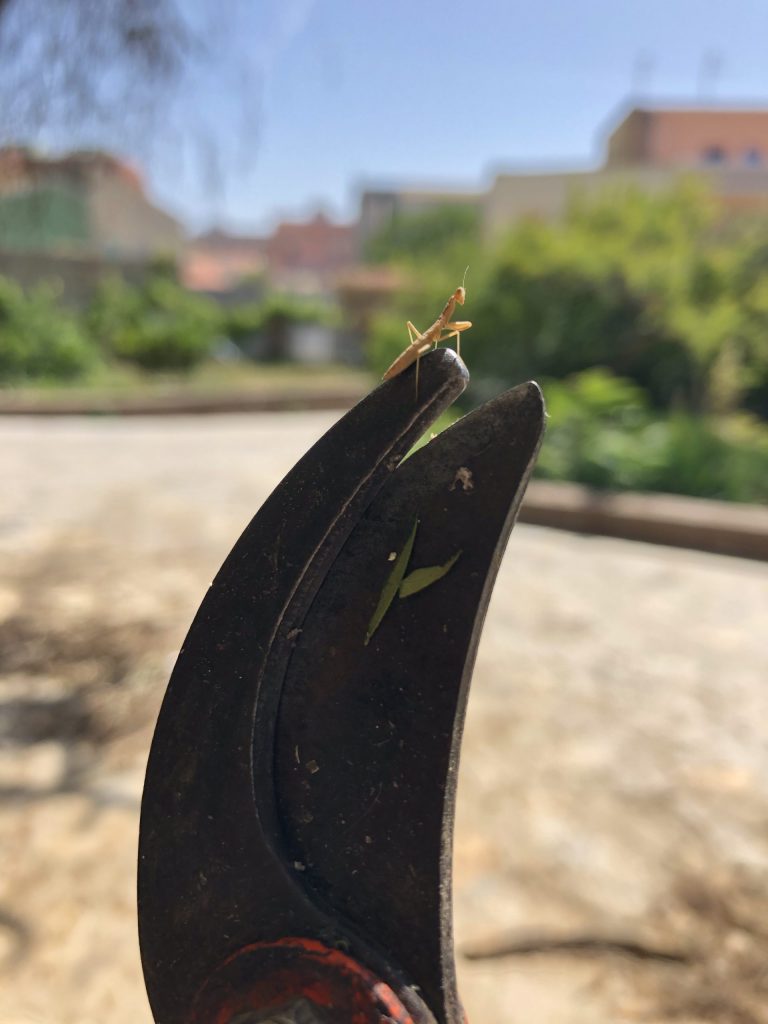 IT-1 IMG-2
Via Azuni 72 – Porto Torres. For the past few years, I and others intent on the care of biodiversity and the study of biosphere systems have been able to interact on this private land. Almost 2 hectares of green bubble in the middle of the city are currently my favourite space to make greener and socially sustainable.
Angela Louise Pudda, Porto Torres
Romania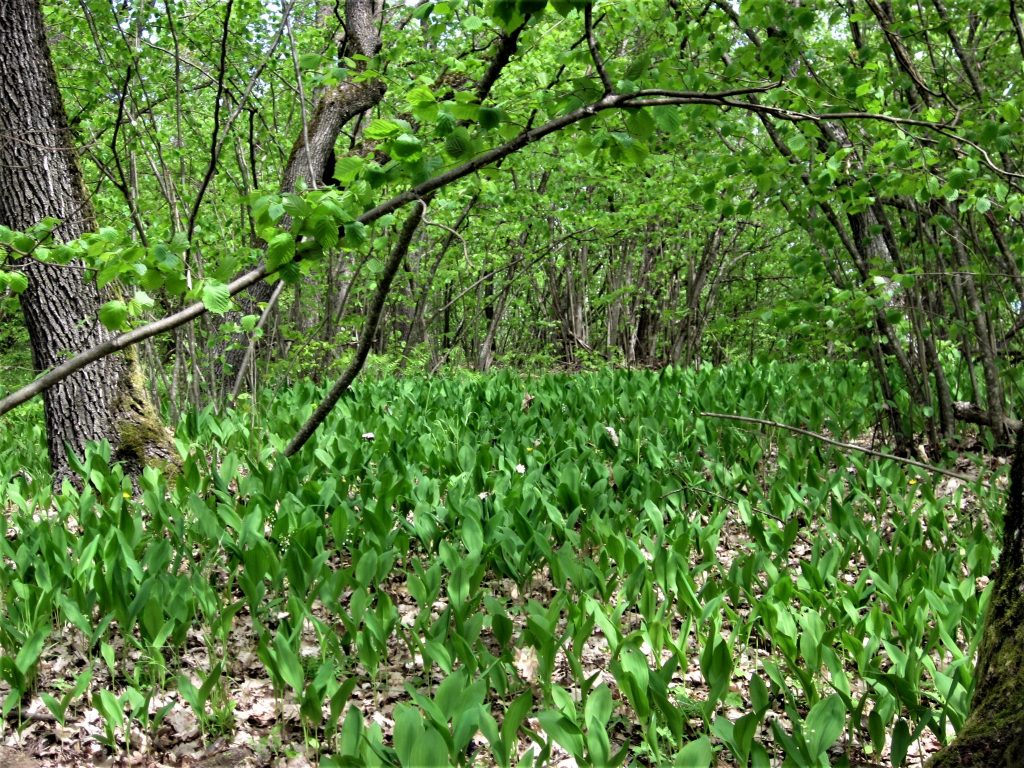 RO-13 IMG-2
The city of Cluj Napoca – Romania is located in the center of Transylvania and is surrounded by hills. My favourite place is the forest
above the city. Here we hike every week to admire the nature which is so diverse and beautiful with wonderful landscapes. Even the
British Royal Charles visited Transylvania last week. For me, especially during the lock-down period, the forest provided freedom of
movement in the fresh air. Every week I can admire nature, which changes from season to season.
Elena Muste, Cluj Napoca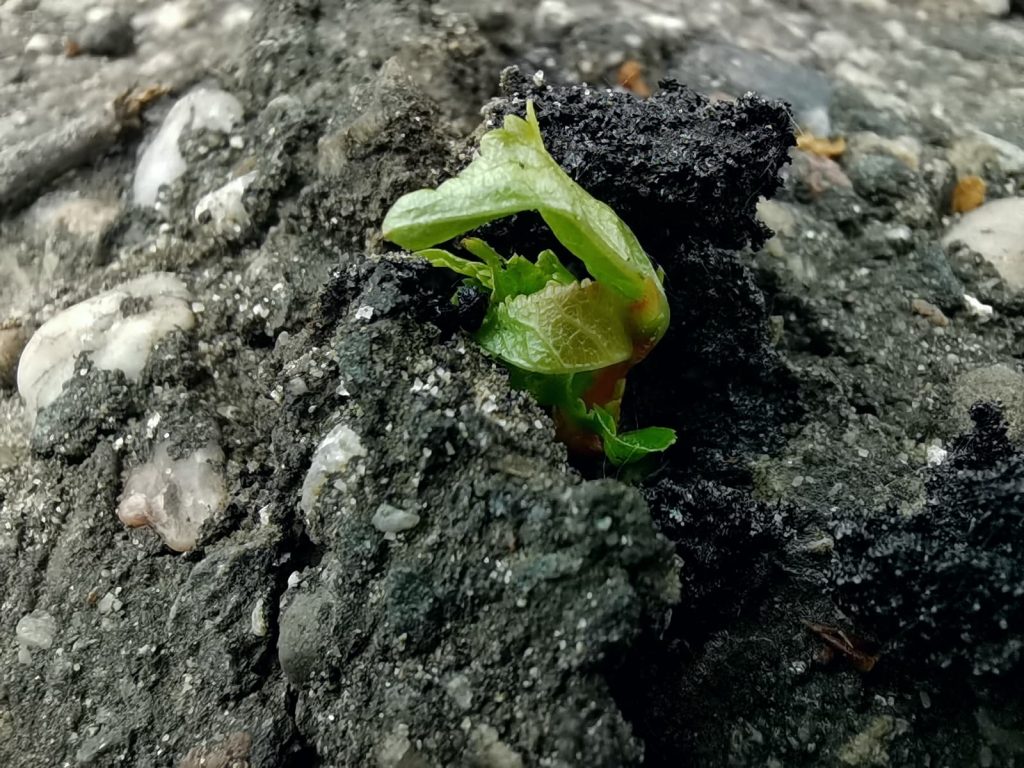 RO-14 IMG-2
A true warrior, this tiny plant survived and raised up from the concrete. I chose this photo because it inspires me to keep going on
no matter how harsh the condition or environment are.
Diana Cretu, Cluj Napoca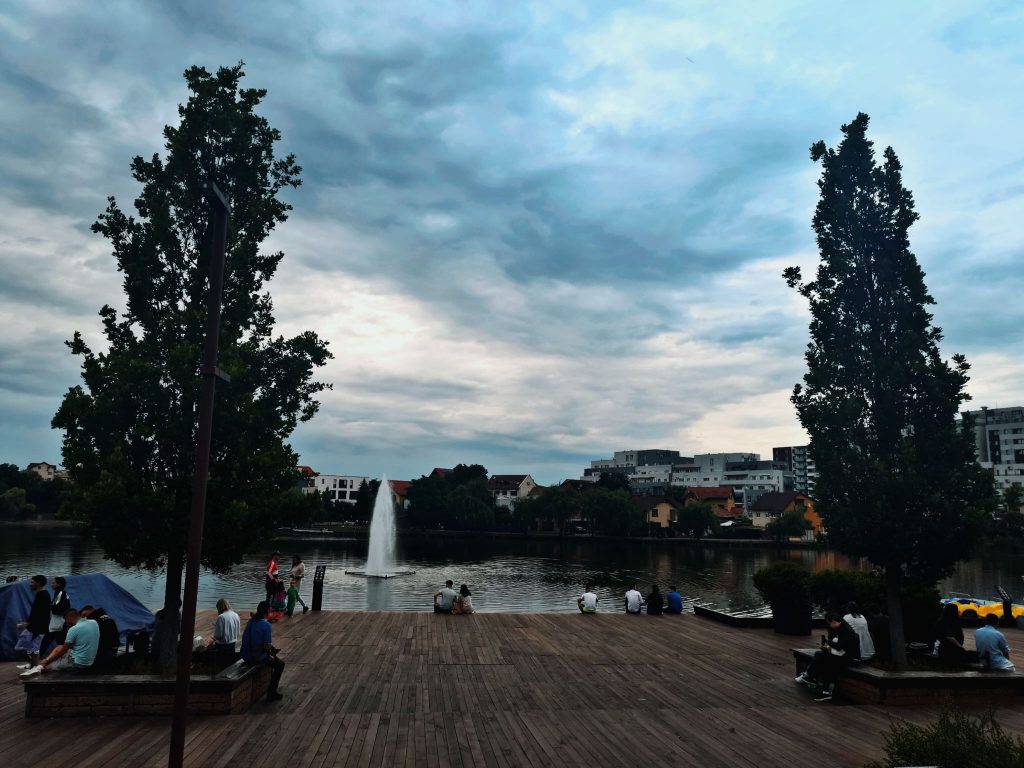 RO-14 IMG-3
Iulius park if Cluj Napoca This park is very suitable for gatherings. You can choose to have a little picnic here, to take a walk around
the lake, or even have a peaceful ride with the pedal boat.
Diana Cretu, Cluj Napoca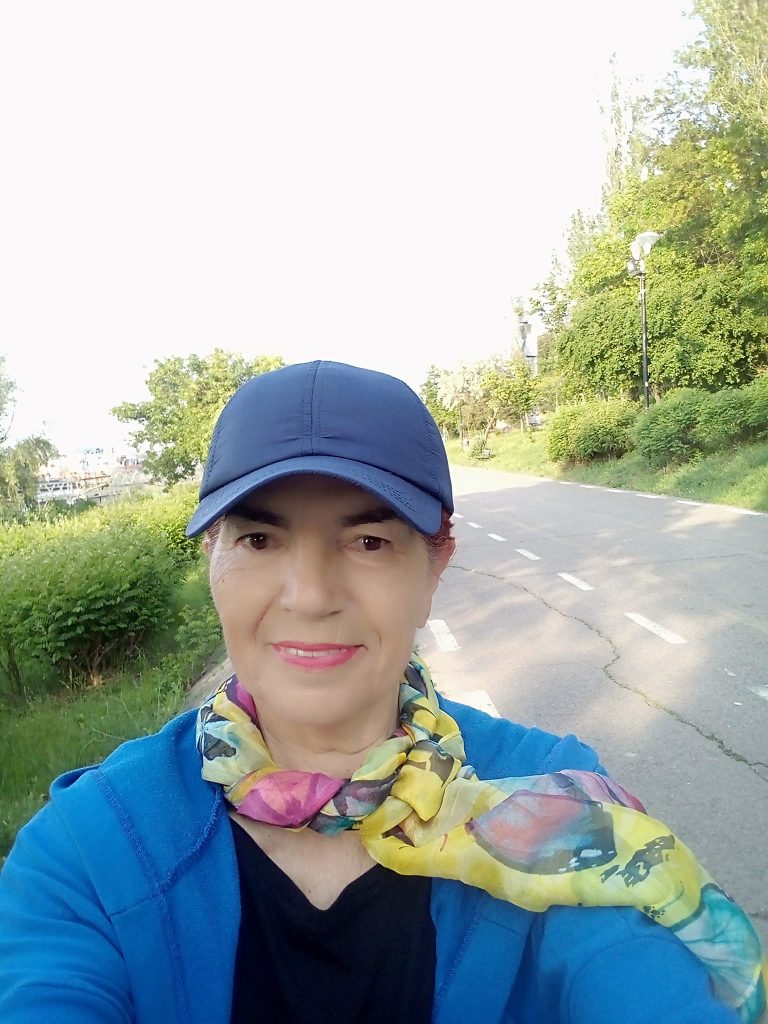 RO-4 IMG-3
Danube's shore in May
This is where I spend my mornings, it's my favorite training spot for long hikes.
Tudosia Isofache, Galati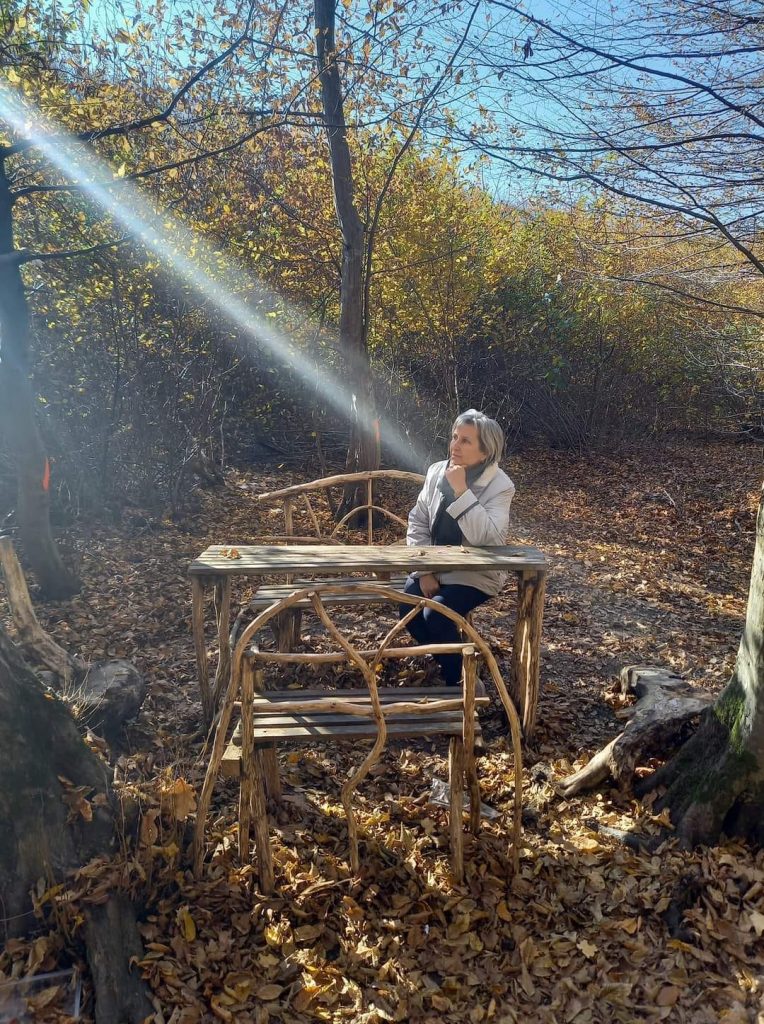 RO-5 IMG-3
"Talking to an angel",
Near my house in Cluj, there is the forest of Saint John, a real heaven of peace and colors and a huge oasis of greenery where many
Cluj residents enjoy recreation.
Violeta Pușcașu, Galati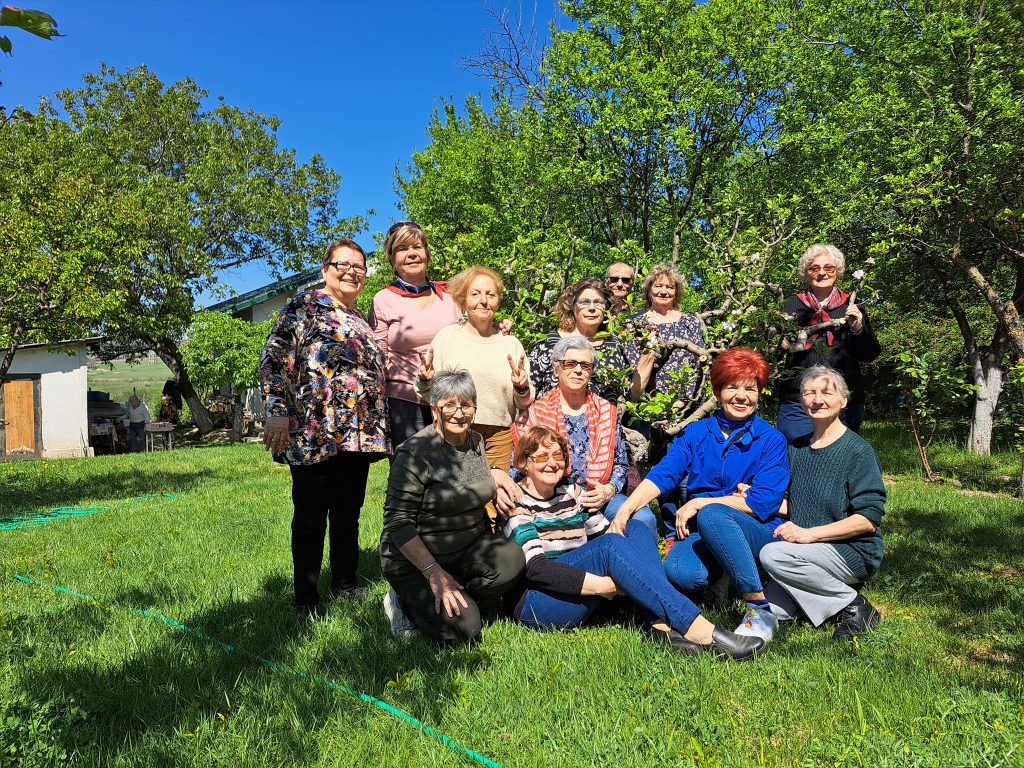 RO-7 IMG-2
The Wonderful Garden
Our group of DDV3-Senior Hikers has a favorite particular place that they visit often when they are not on remote hiking paths.
This place is the garden of our colleague Vali, who hosts us every time with joy and selected dishes, at the time of fruits and grapes
harvesting, and when the celebration of seniors' birthdays.
Mioara Ardieleanu, Galati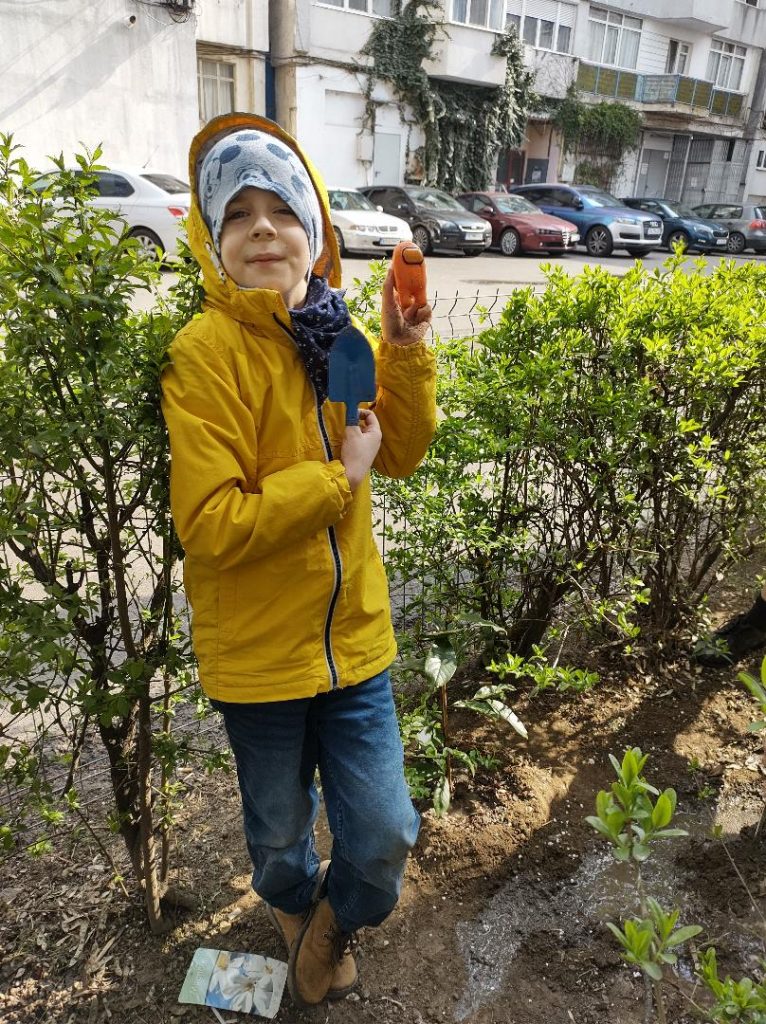 RO-6 IMG-3
My favorite place: home. This year, for my birthday, I planted a white magnolia in the small garden in front of the apartment building.
I can watch it grow from my room!
Radu Illie, Galati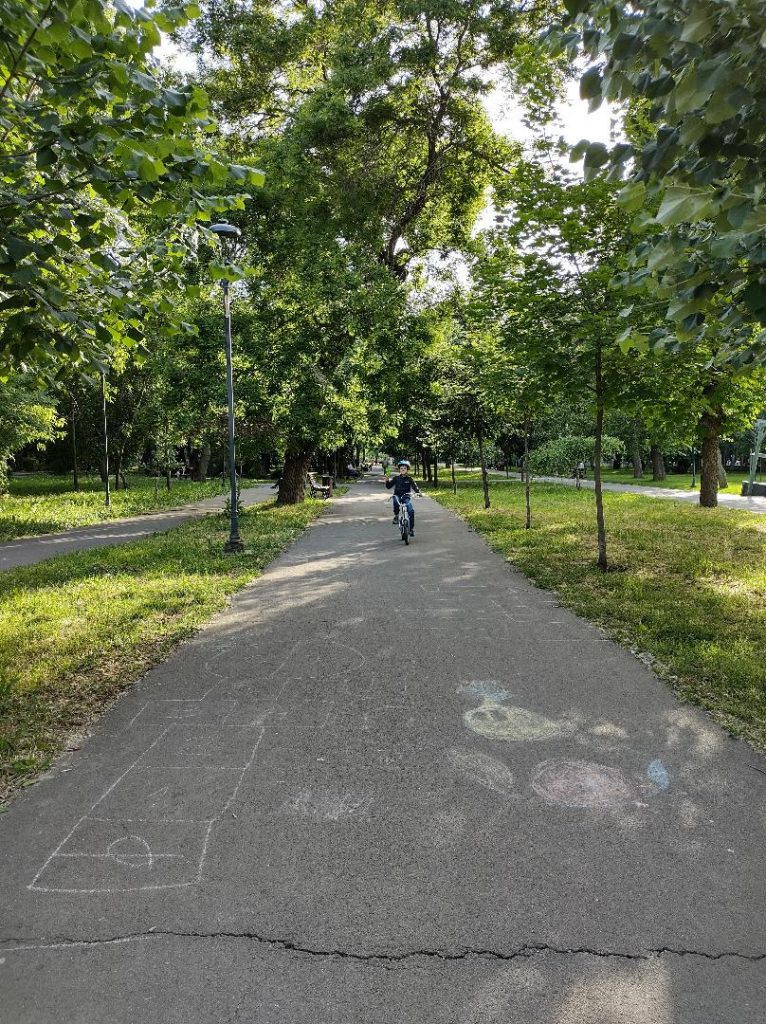 RO-6 IMG-4
My favorite playground is the Public Garden in Galati. I like to spend time outdoors and I love cycling. I feel safe in the garden, away
from the sound of car horns.
Radu Illie, Galati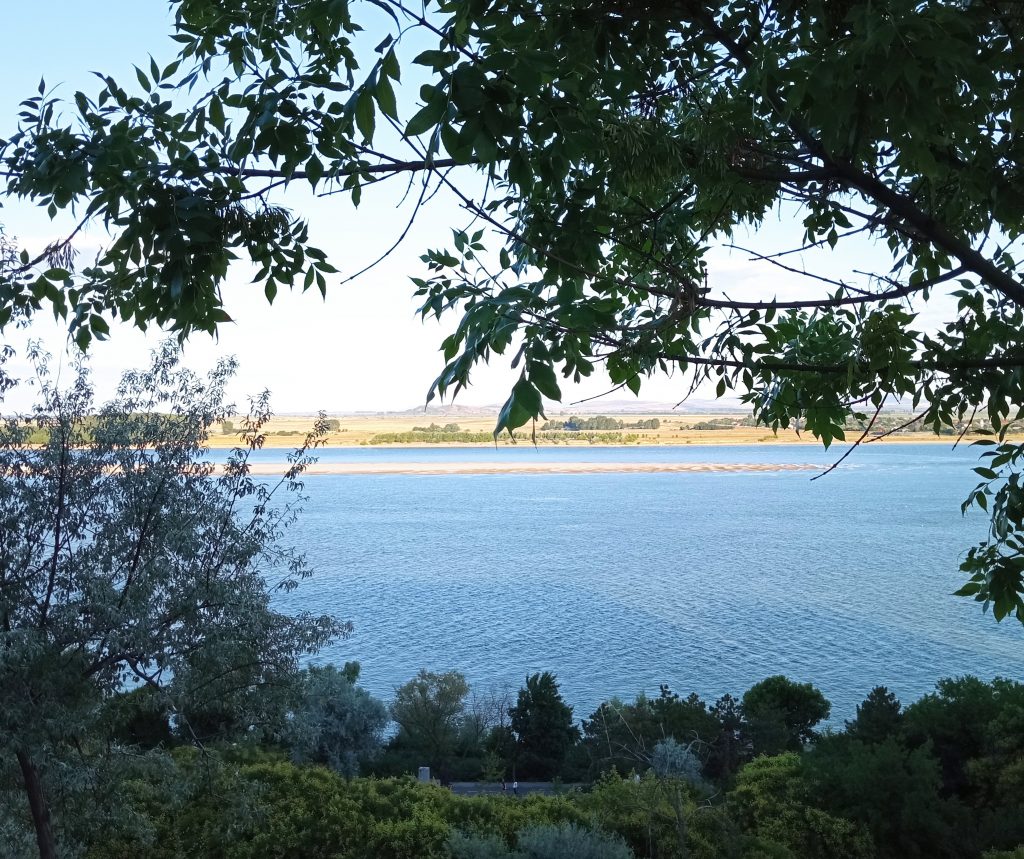 RO-3 IMG-1
In Romania, in Galati, the Danube river has the longest embankment in Europe, with a length of 2.7 km on two levels. Here the Danube has a width of approx. 1km and a depth of 36m, which makes the Port of Galati a Maritime Port as well. In dry summers, when the water level drops, from the Upper Danube Cliff, you can see an island made of alluvium. This island has variable dimensions of approx. 40 m wide and 400 m long and is a point of attraction for residents and tourists.
Danaila Florica, Galati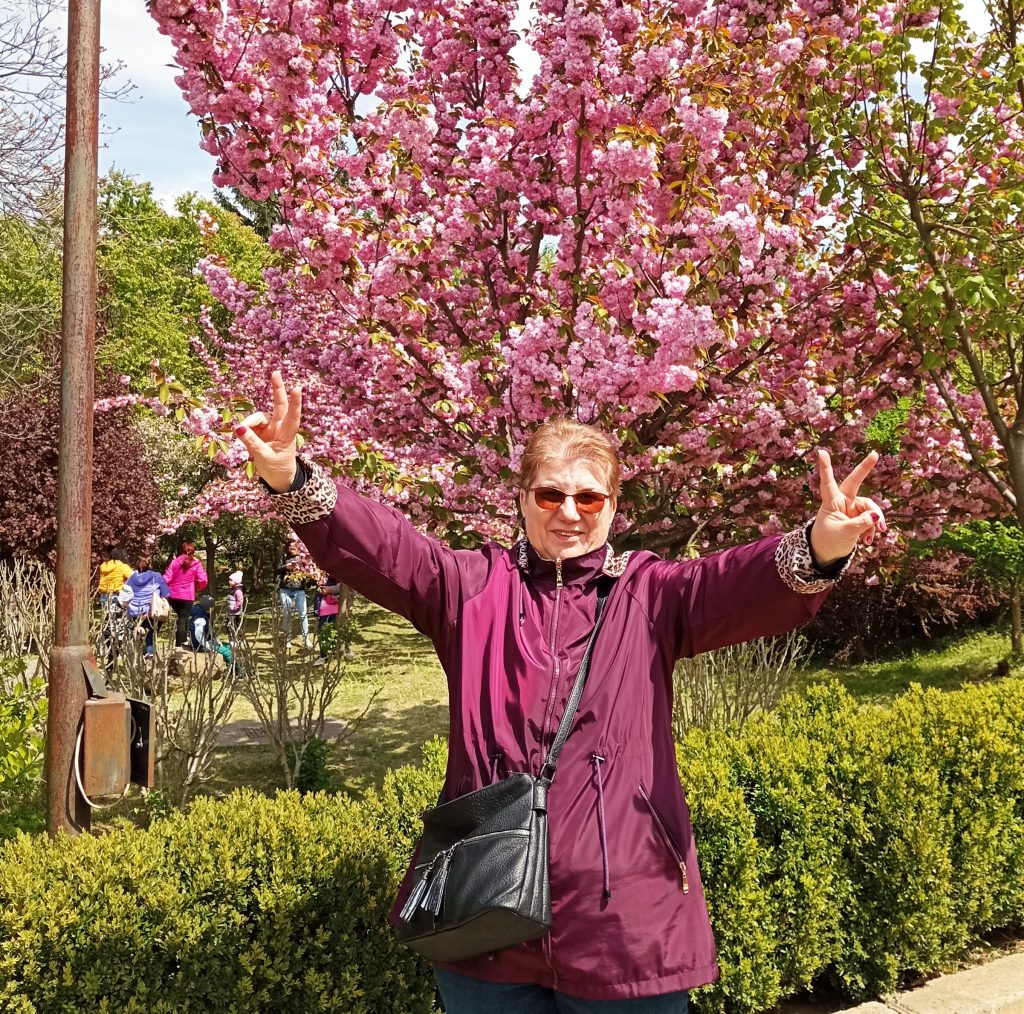 RO-3 IMG-2
The Botanical Garden in Galati, a place full of color and birdsong where I feel good with my whole being! The Galaţi Botanical Garden was established in 1990 and consists of over 260,000 specimens of trees, shrubs and flowers on an area of 18 ha. In 2014, a new area was inaugurated for the visiting public – the Sensory Garden, unique in Romania. There is also a therapeutic walkway that has several surfaces: gravel, broken stone, river stone, hay, cones, brick, sand, tree bark and logs – which the public can walk on…barefoot experiencing a real therapy of relaxation by simply touching the mentioned elements with bare feet.
Danaila Florica, Galati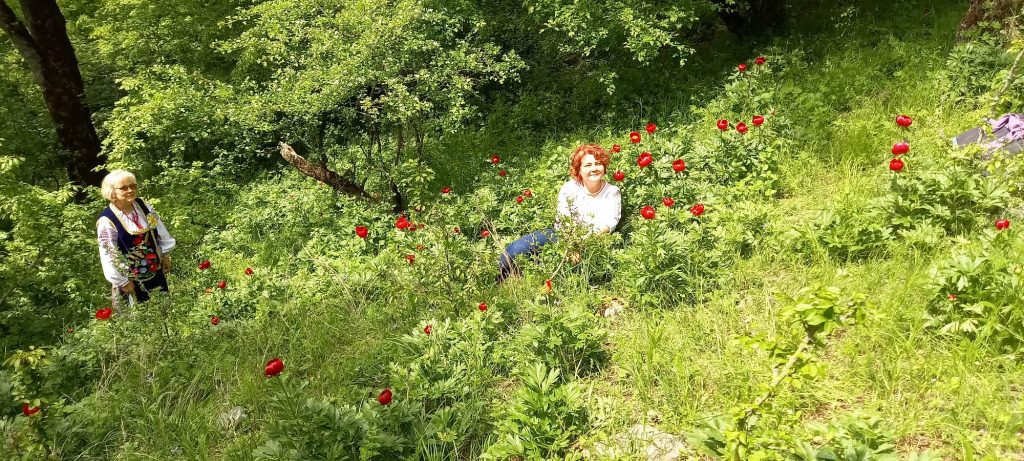 RO-11 IMG-2
Near Galati there is a peony forest where we hang out on the green grass. The celebration of wild flowers, the peony is declared the National flower of Romania. The peony is a reason for love and contemplation with their beauty and tenderness. Tradition says that brides must have peonies in their bouquet. They bring luck and prosperity to the house.
Roxana Maria Bacanu, Galati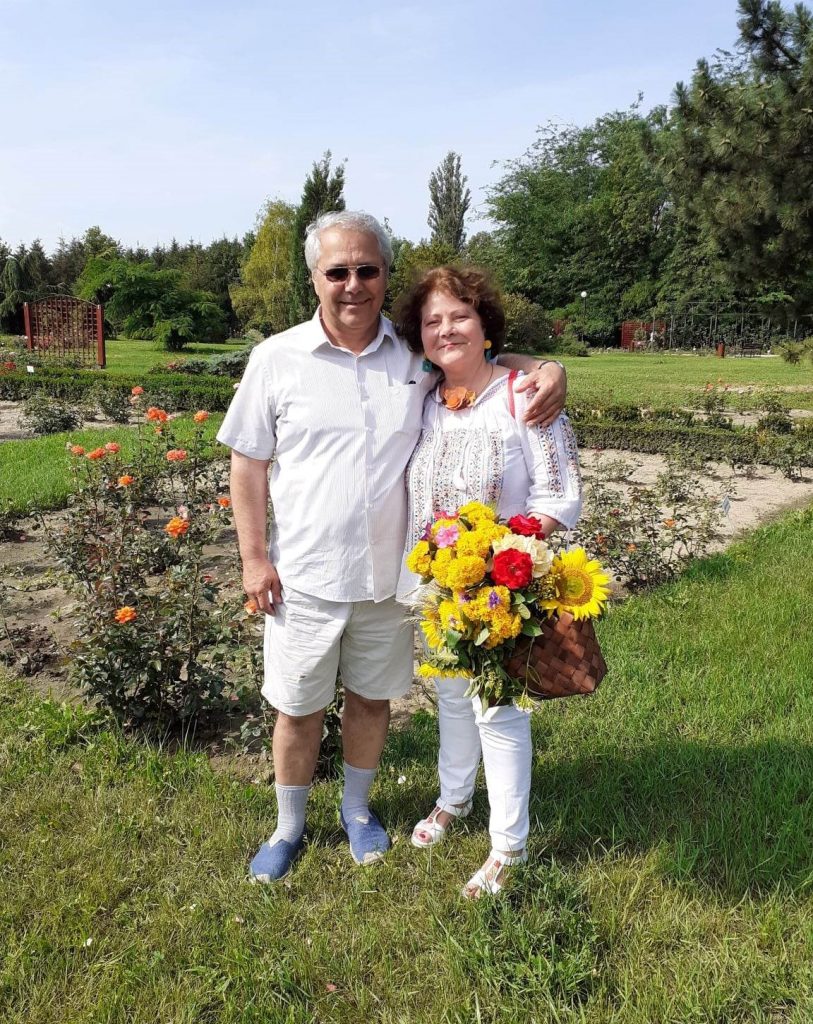 RO-2 IMG-2
The Botanical Garden is the most diverse place in Galati. Here you will find the "Sensory Garden", the forest area, a small lake, plants from all areas that bloom all year round. It is an oasis of peace and relaxation! The place where I love to walk with my family.
Stefan Bacanu, Galati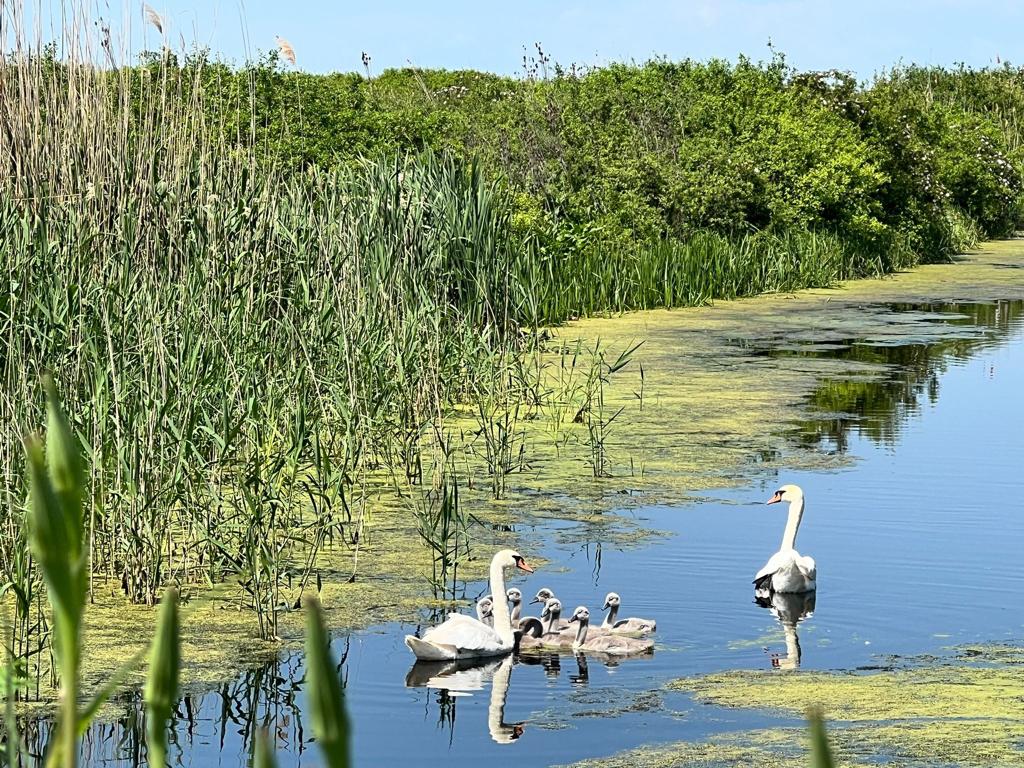 RO-1 IMG-2
Nothing is much more spectacular than the nature showing us the grace of the swans in the middle of an oasis of peace and silence, dominated by love and harmony.
Ana-Maria Militaru, Galati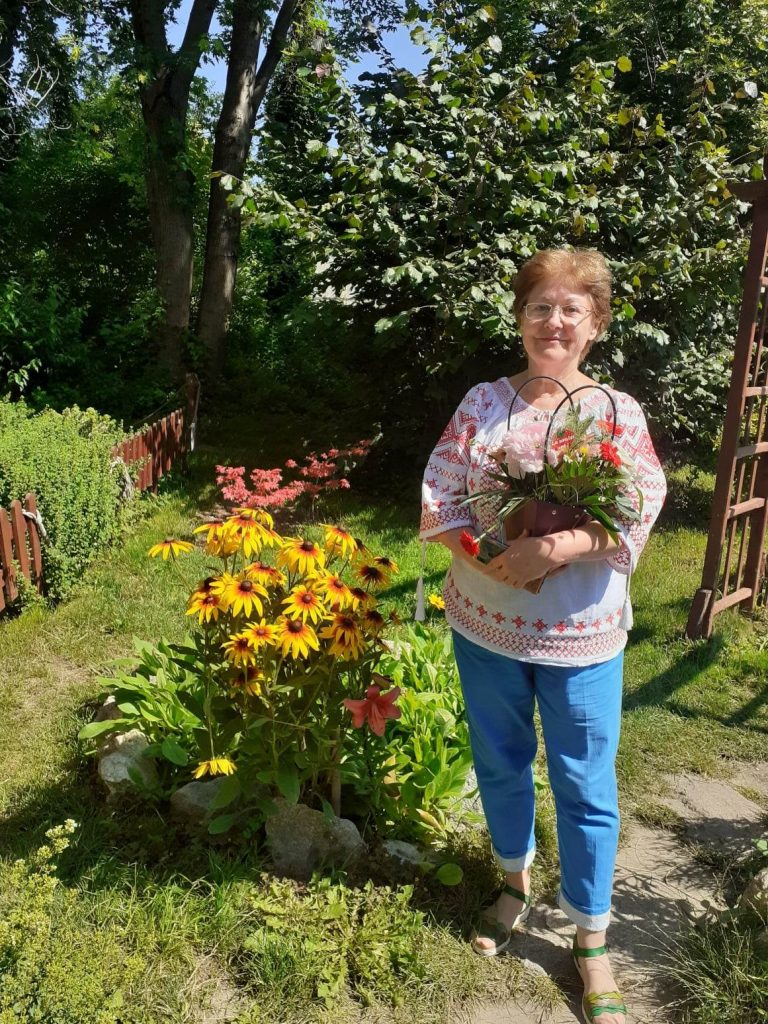 RO-18 IMG-2
One of the most beautiful public parks in Braila is Gradina Mare, the promenade and meeting place. In the evening, in the cool weather, it is the ideal place for walking, dancing and singing at the kiosk in the garden.
Daniela Ibanescu, Galati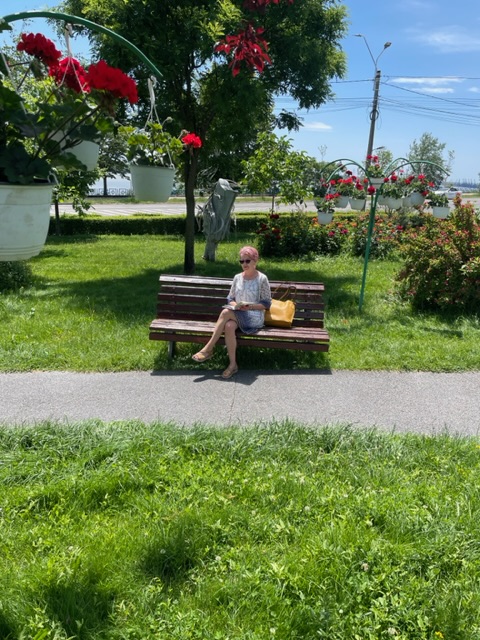 RO-15 IMG-2
VIVA Park is a place where I spend my time in nature. Here I read, listen to music and admire the Danube.
Bira Verman Mariana Daniela, Galati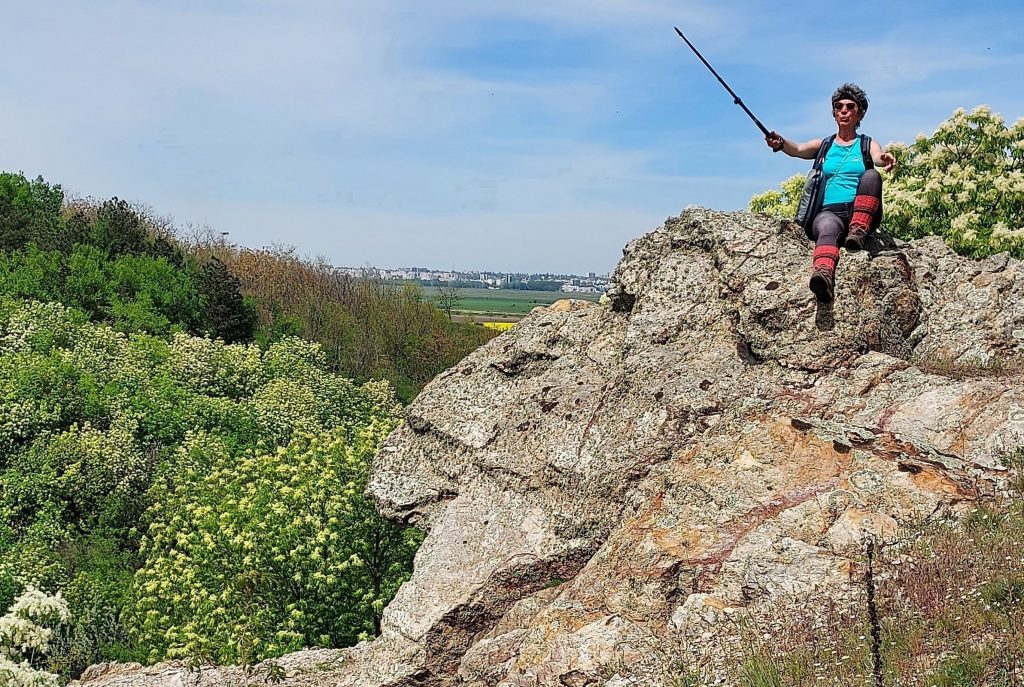 RO-8 IMG-3
Me, on the Buceag Hills I really like hiking. I climb the Buceag Hills in May. Here it is like Heaven: all kinds of flowers of all colors are growing among the grass and the trees called mojdrean (Fraxinus ornus) have blossomed and are visited by countless bees. It is not far from Galati, the city where i live, which can be seen in the background.
Gabriela Negutu, Galati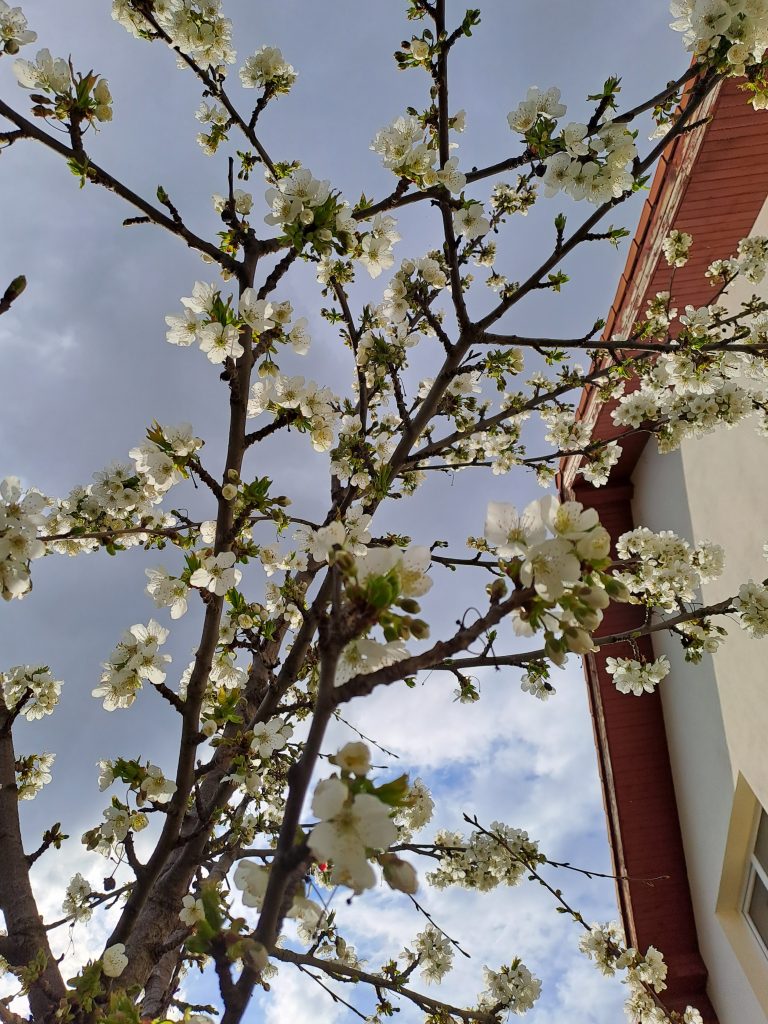 RO-12 IMG-2
My favorite green place is under the cherry tree in my garden. I get strength from it in any season, but especially in spring when the flowers show all their beauty. Then I can't wait for the summer to eat sweet and organic cherries!
Ana Zlibut, Timisoara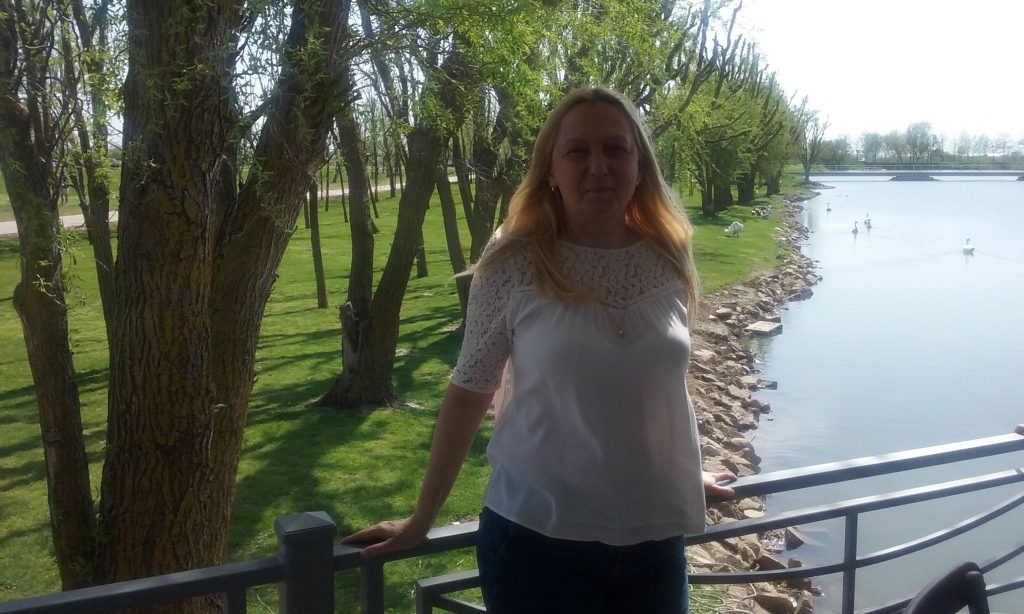 RO-10 IMG-2
A charming place for me is on the shore of a lake. For me, nature is very important and I have many places where I feel good, but this is a place of peace not far from my house, from the city, and I can reach it in a sustainable way.
Elena Bardac, Timisoara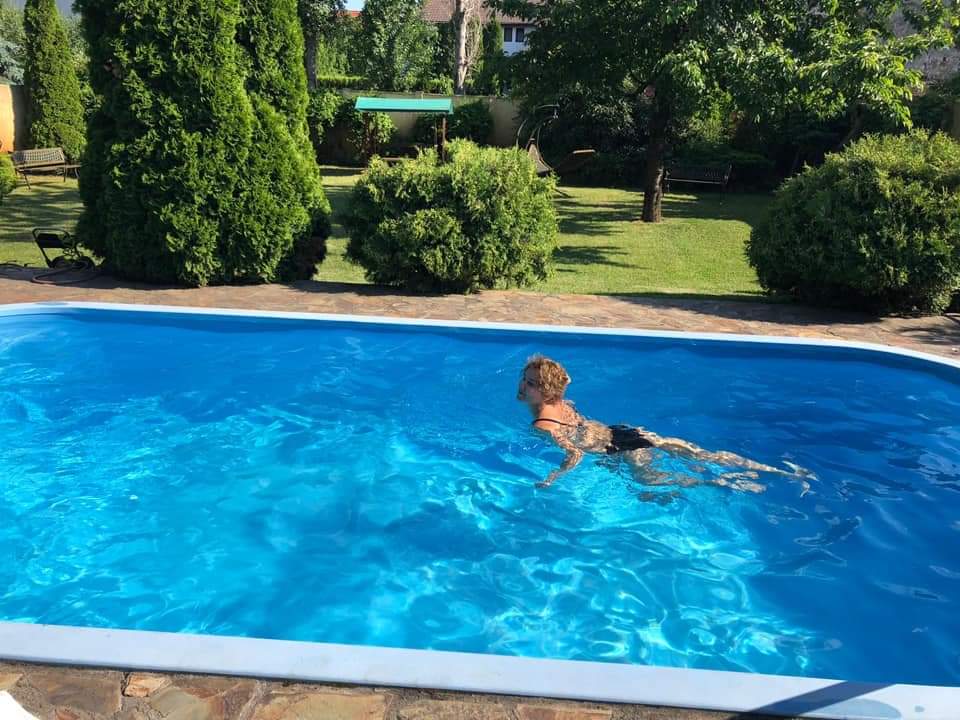 RO-9 IMG-3
They are in my garden. This is where I relax. When the weather is nice I swim in the pool surrounded by plants.
Nicoleta Ghergina, Timisoara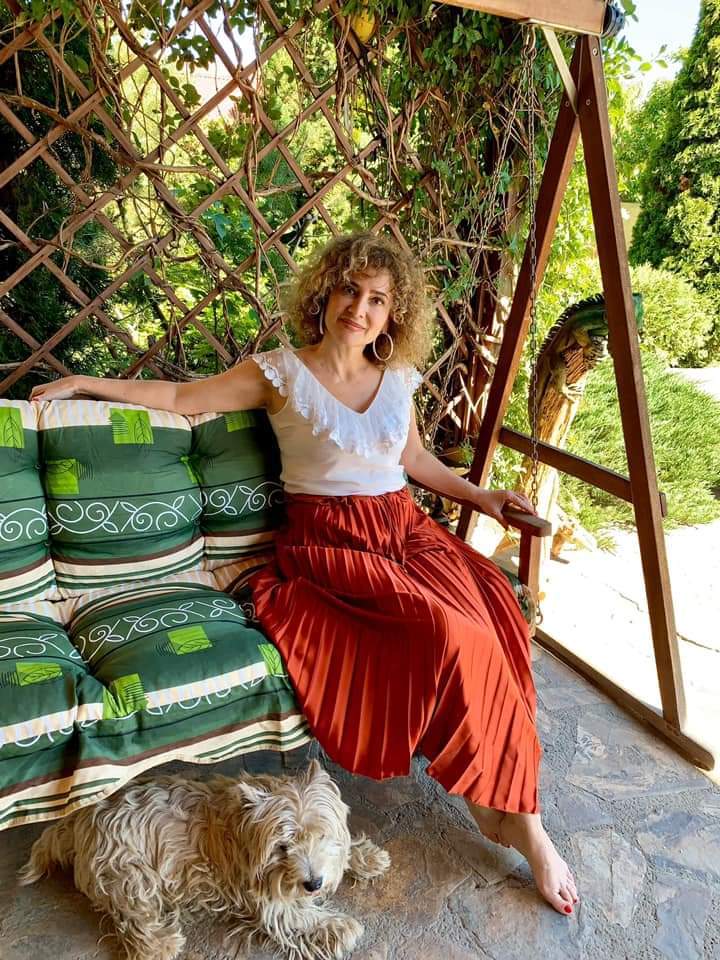 RO-9 IMG-4
At home, on the terrace. So was my dog. I feel great on the swing.
Nicoleta Ghergina, Timisoara
Serbia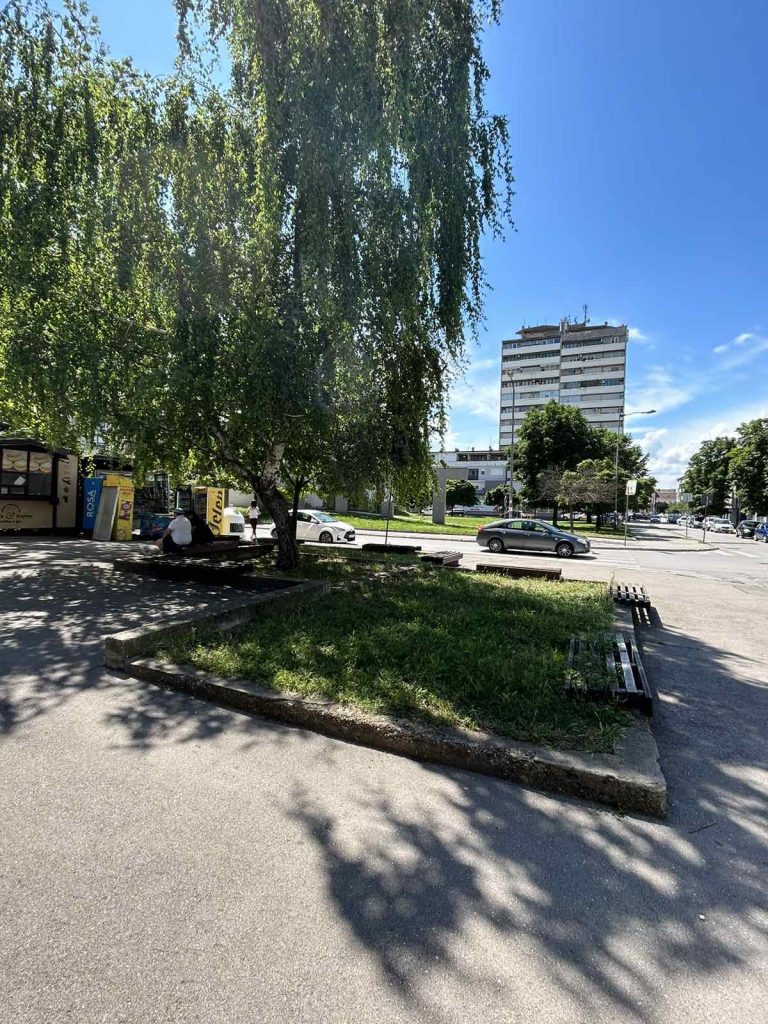 SER-2 IMG-3
Oh, those half-timbered "benches" in the very heart of Vršac, they are such beautiful memories for me. It looks like an ordinary place,
but that place evokes in me the most beautiful moments of growing up. The famous benches represent the place where I used to sit
and eat ice cream with my mom and dad as a little boy. A place where I sat with my friends and enjoyed lemonade from a nearby
pastry shop. This is a place that will live forever in the hearts of many people from Vršac. Even today, in this same place, you can see
children with their parents, the elderly sitting and reminiscing about the good times of their youth, and in the evening you can
always see a couple in love enjoying themselves on the popular benches. That's why this place will always be a favorite for all people
of any age due to its benches.
Tomislav Milunov, Vršac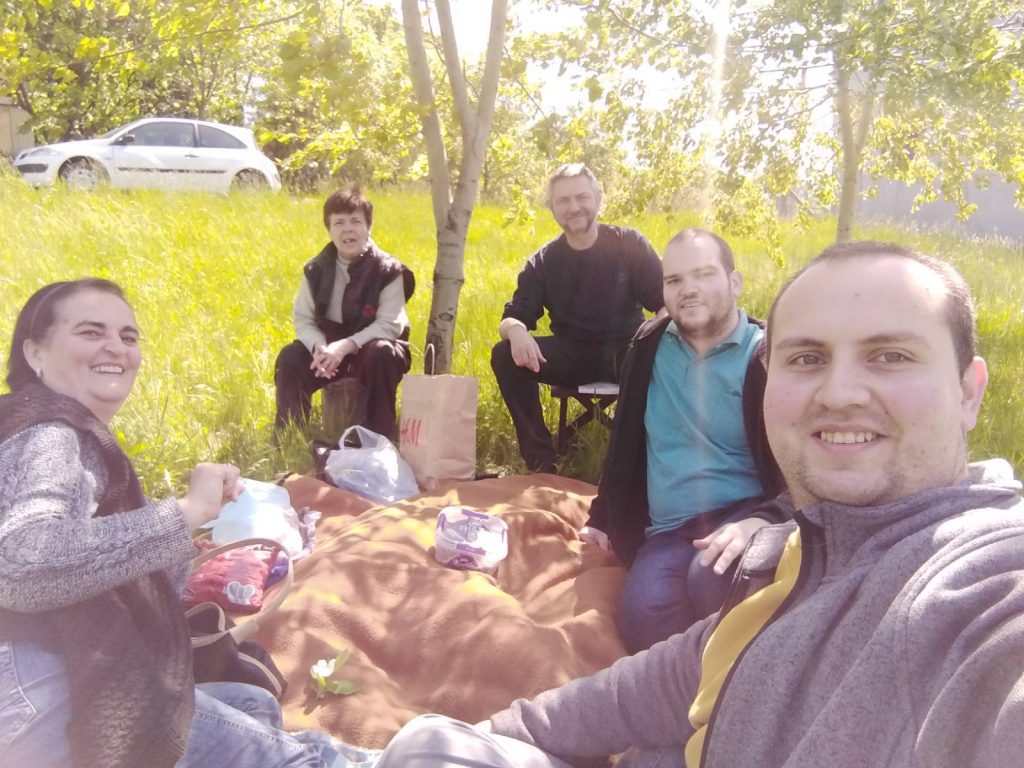 SER-2 IMG-4
Vršački breg is a very important part of Vršac and is very popular for excursions. This picture shows my family with friends on a
picnic. Vršački breg is very rich in various contents for children and adults, but also the real green wealth of our city.
Tomislav Milunov, Vršac
Slowakia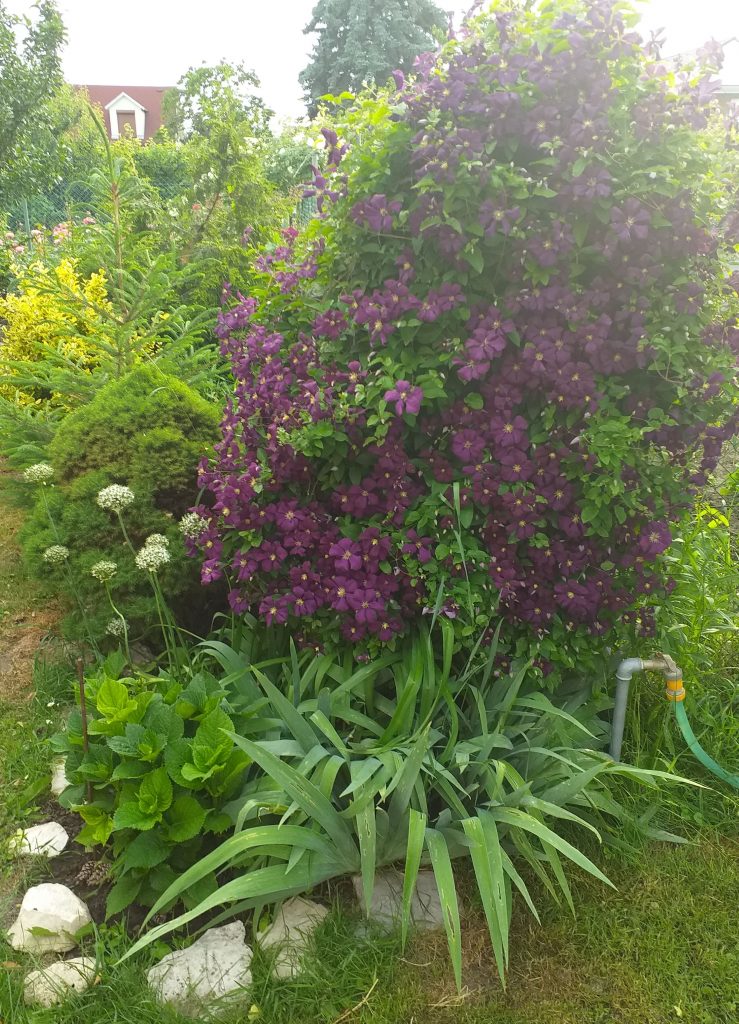 SK-1 IMG-3
The month of May is one of the most beautiful in the garden. I love all flowers, and I enjoy working in the garden to grow different kinds of vegetables. We have had a garden for many years for relaxation and the pleasure of our familly.
Nadezda Hrapkova, Bratislava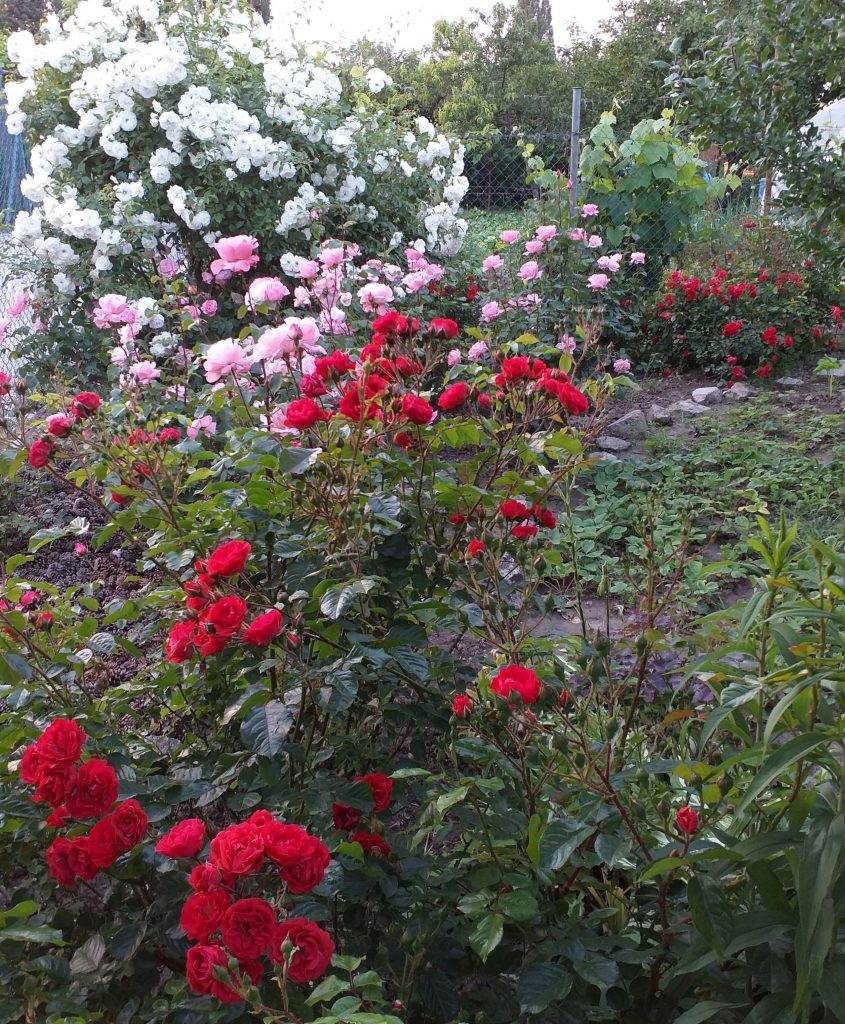 SK-1 IMG-4
We have many types of roses in our garden, which we take care of with love. We gradually planted various bushes that beautifully complement the entrance to our garden.
Nadezda Hrapkova, Bratislava
Slovenia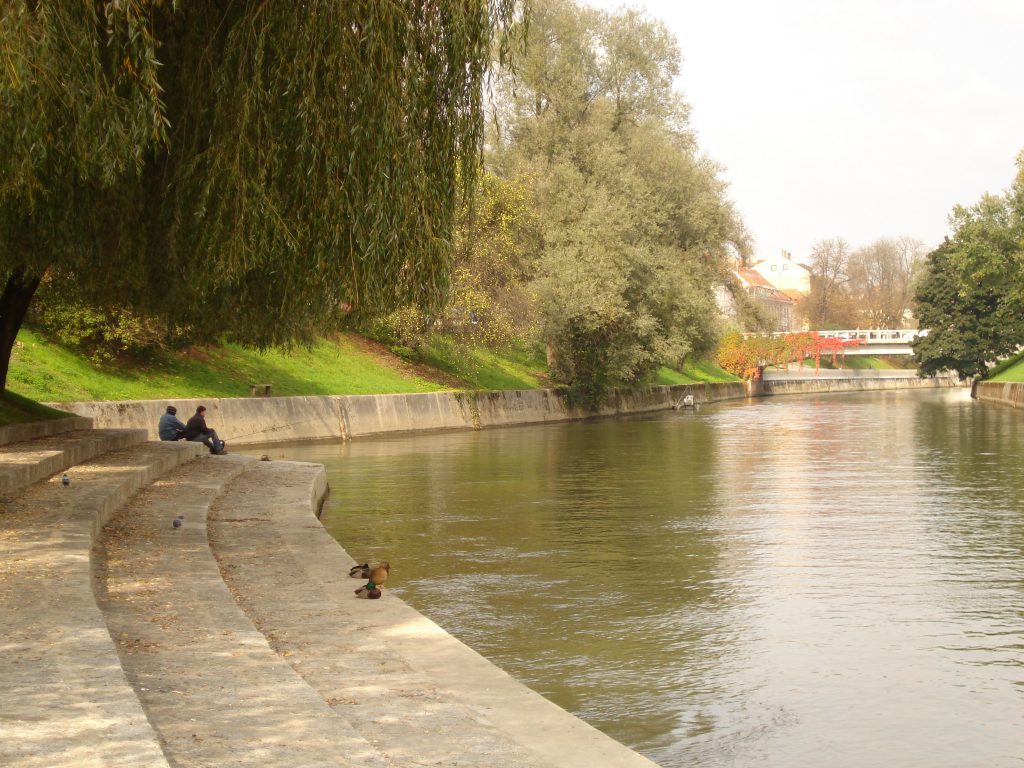 SLO-2 IMG-2
Situated on the river Ljubljanica The Trnovo Harbour is just the right distance from the city centre. The place is calm, noises from the city get silenced here. Relaxing in the shadow of the willows is pleasant for anybody who likes observing the green waters slowly running down towards the city centre. But the Trnovo Harbour is also a place popular with young people, a place for dating, meeting and occasionally even partying.
Vida Vilhar Pobegajlo, Ljubljana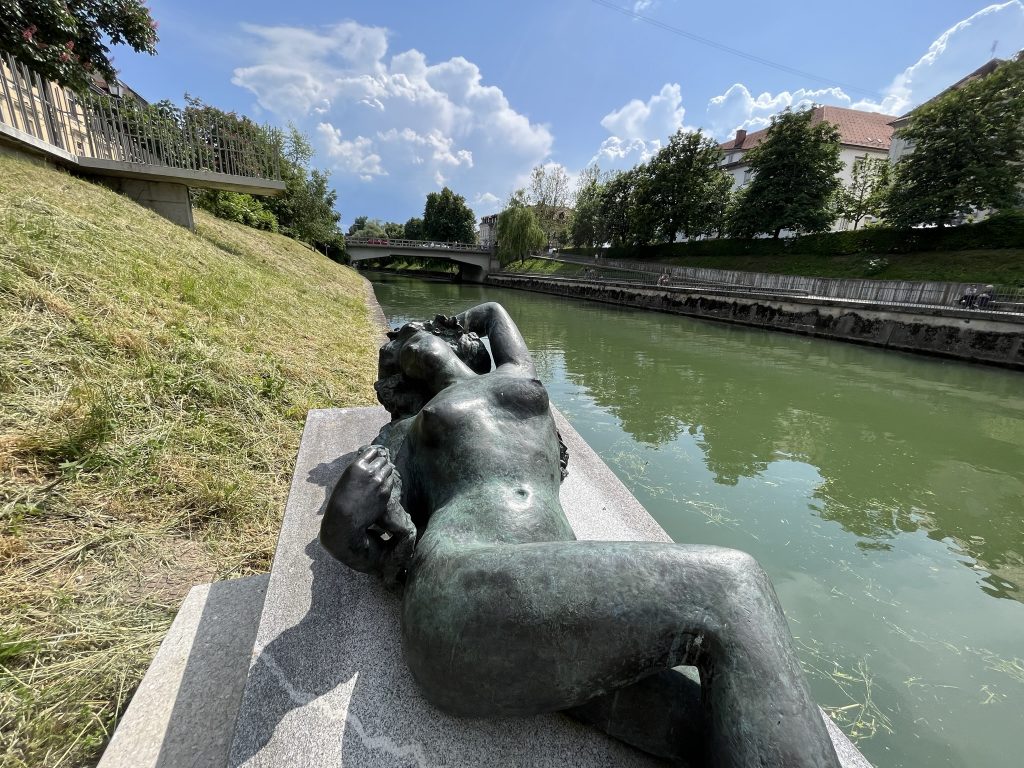 SLO-1 IMG-2
Ekvorna rests by the river Ljubljanica. The ancient goddess of Ljubljana, the patroness of water, lies by the river and enjoys the soothing flow of water and the green that surrounds her.
Alenka Gabriela Ščuka, Sežana
United Kingdom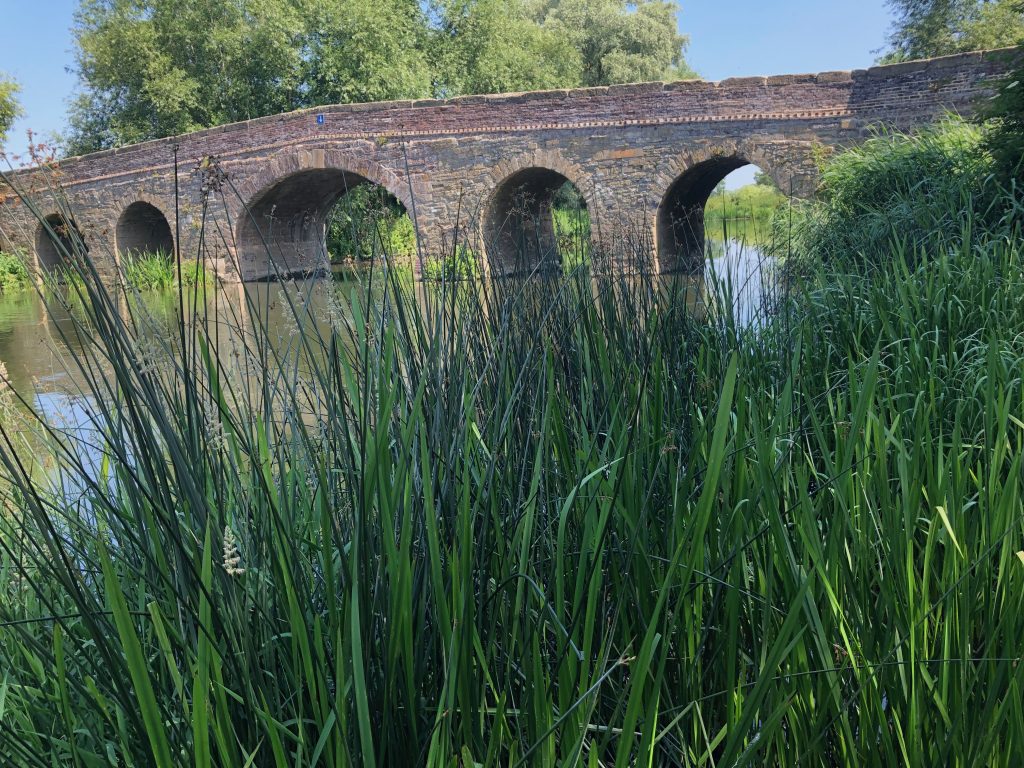 GB-1 IMG-2
The land at the side of the river has been made into Wetlands area for all types of birds to live and nest and is open to all to study and observe the birds safely.
Auriol Ainley, Pershore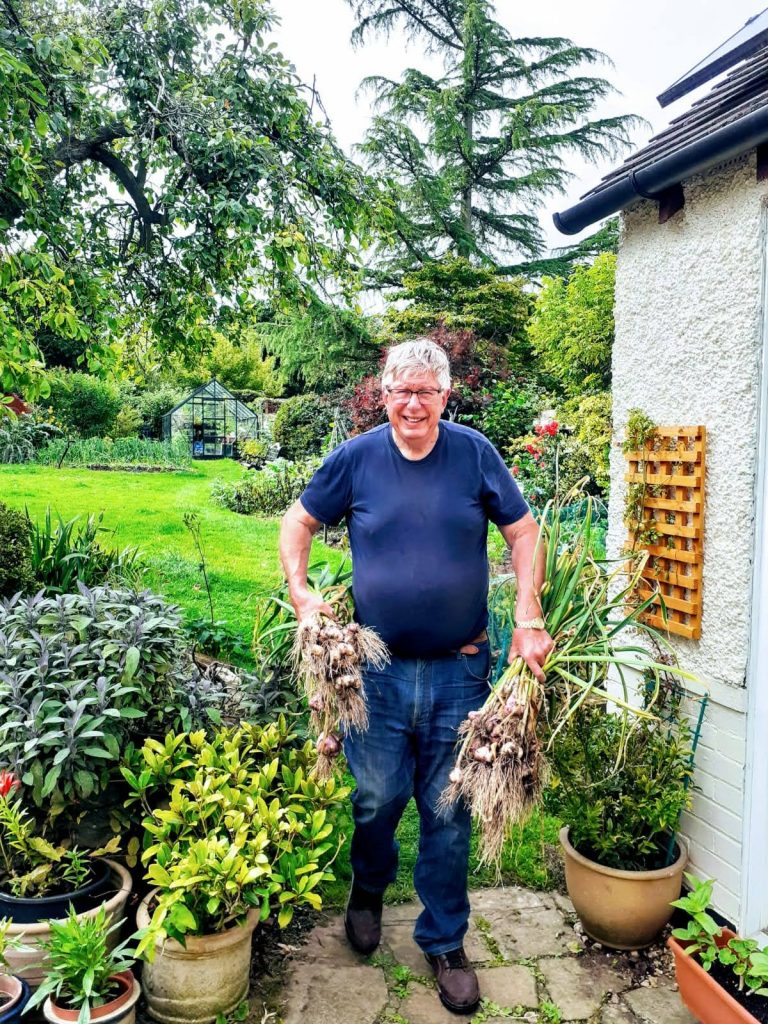 GB-2 IMG-3
Hugh (author) with garlic crop in his garden. Every year we grow flowers, fruit and a range of vegetables to eat at home for fun, but it keeps food costs down, too. Friends and family of ours also grow fruit and vegetables and the grandchildren help in the garden – sometimes!
Hugh Busher, Keyworth
Ukraine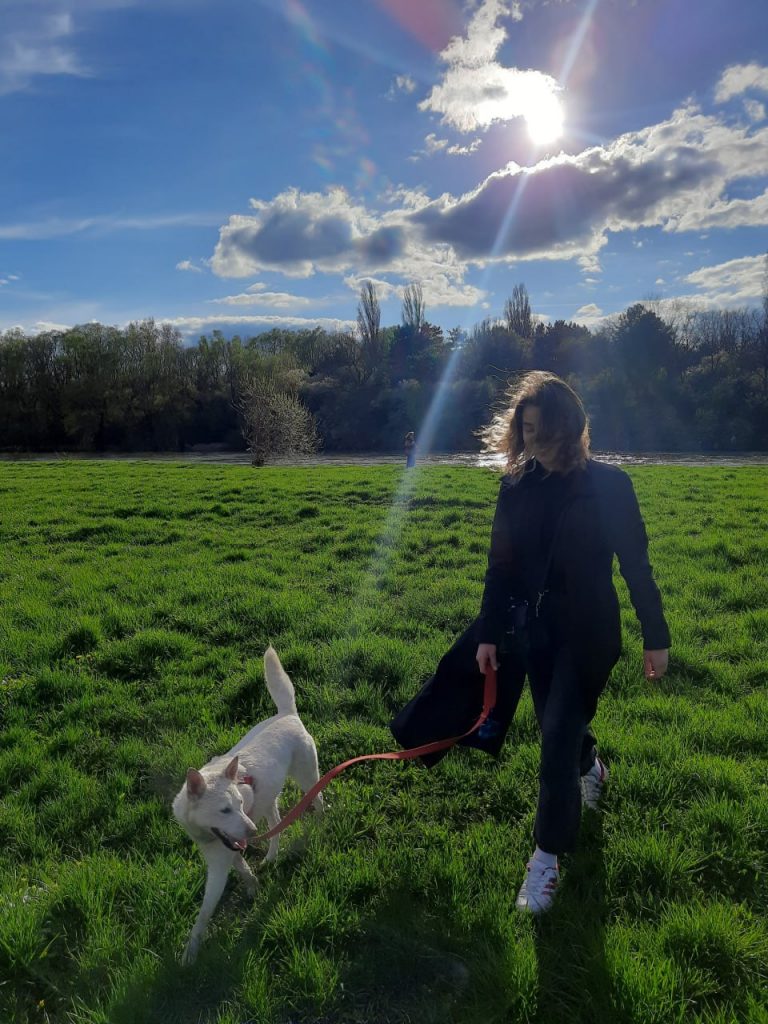 UKR-1 IMG-2
Walking with dog by the river.
Daria Golyaminski, Uzhhorod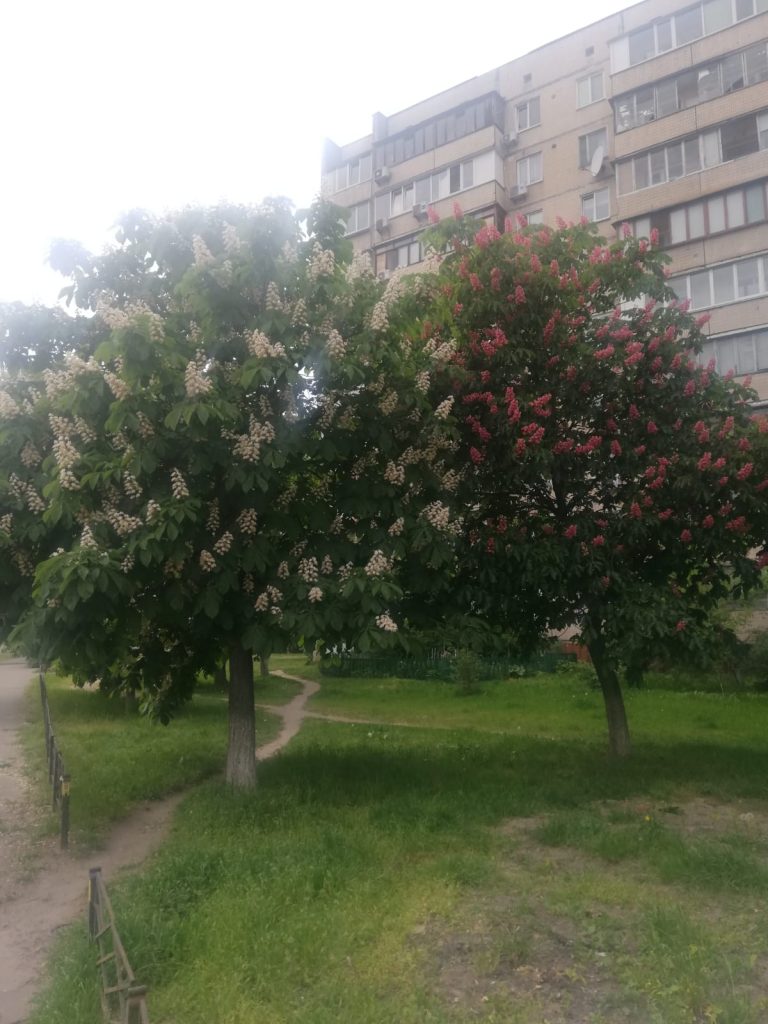 DE- 1 IMG-4
This place is close to me because these chestnuts grow in my family's yard. Our house is nearby. These places are dear to us, we remember them. They remind us of our happy days of life. Mykhailivska Borshchahivka in Kyiv.
Liudmyla Mykhailovska, Ulm/Ukraine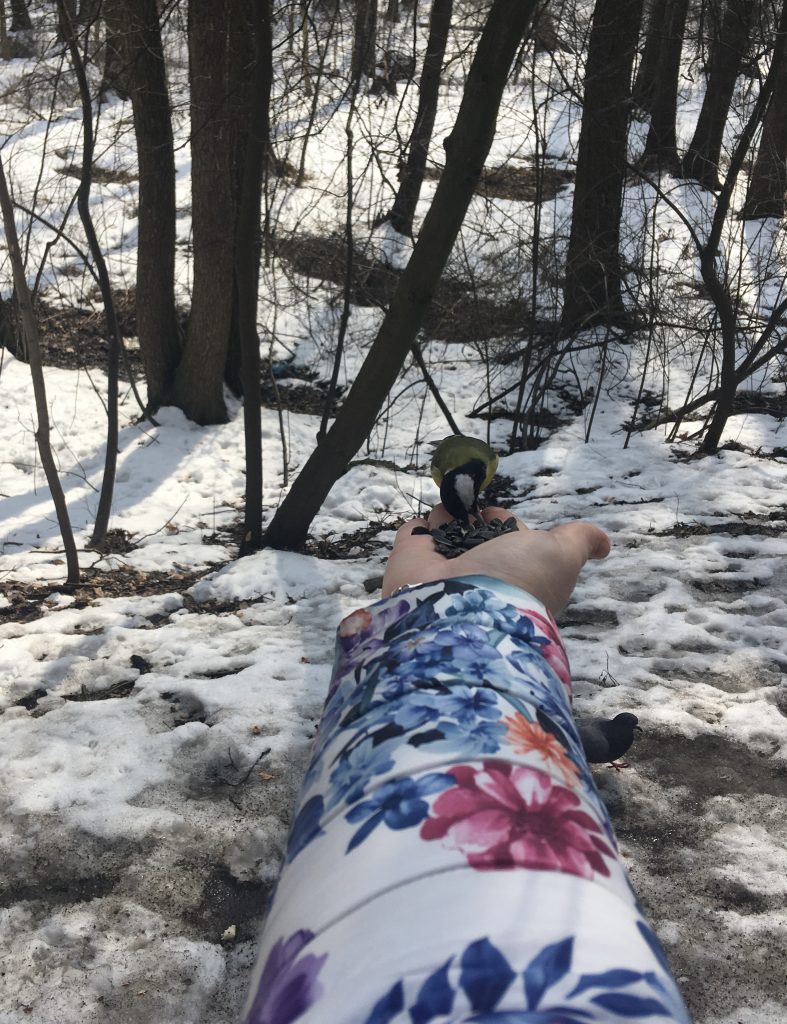 DE-20 IMG-2
My favorite place in the Goloseevsky park in Kyiv
"A magical moment"
Kindness and generosity always bring nature and people closer together. Man is an integral part of nature. Therefore, we need to
take care of it and protect it.
Dana Sidko, Ulm / Ukraine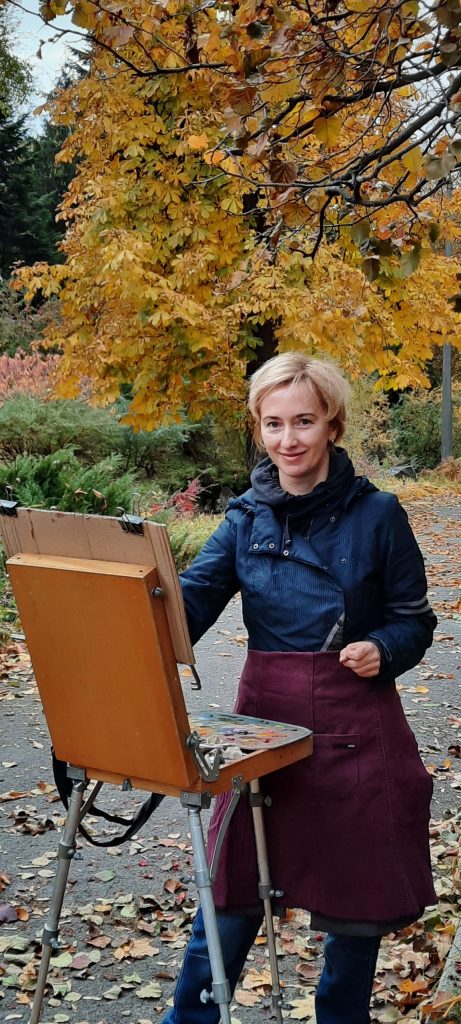 DE-14 IMG-3
University botanical garden in Kyiv. This is a green and picturesque corner in the very center of the city. I love coming here to paint.
It is especially beautiful here in spring and autumn.
Natalia Rukavitsyna, Günzburg / Ukraine