Winners: Photo Competition "Show us the green in your city"
Click here to find all the contibutions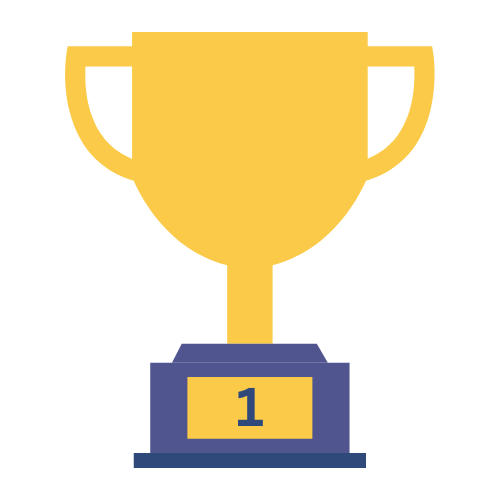 1. Places for the overall composition of the contribution: 4 x 100€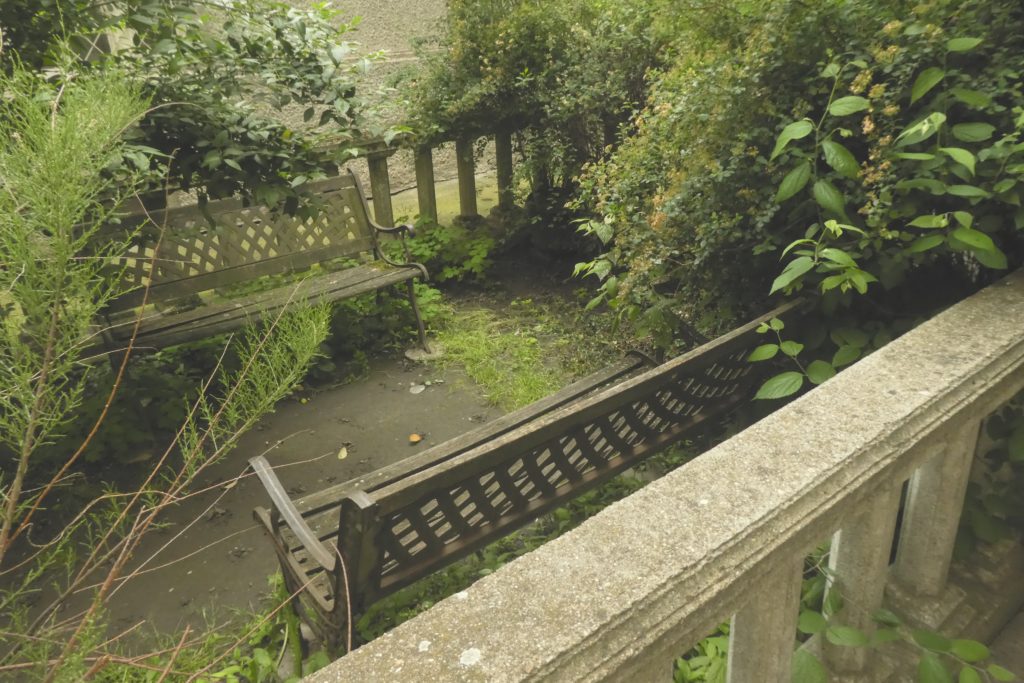 HU-2 IMG-1
Inner courtyards are very good places to make greean oazis.
Gárdonyi Adrienn, Budapest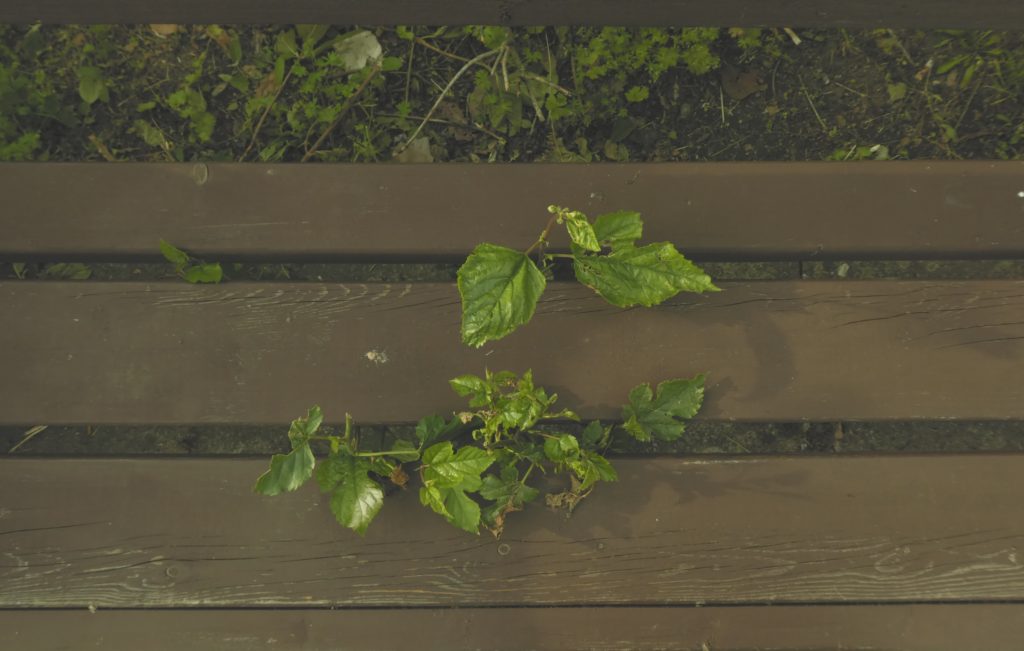 HU-2 IMG-2
"Can I also say somathing?" This bank is our favorite place, where we use to talk with friends. Once day grew this little plant between us und of course we didnt put it out, but we let it to tell it's own story. The first step to make our city more green is, when we let the green, that already exists , to develop.
Gárdonyi Adrienn, Budapest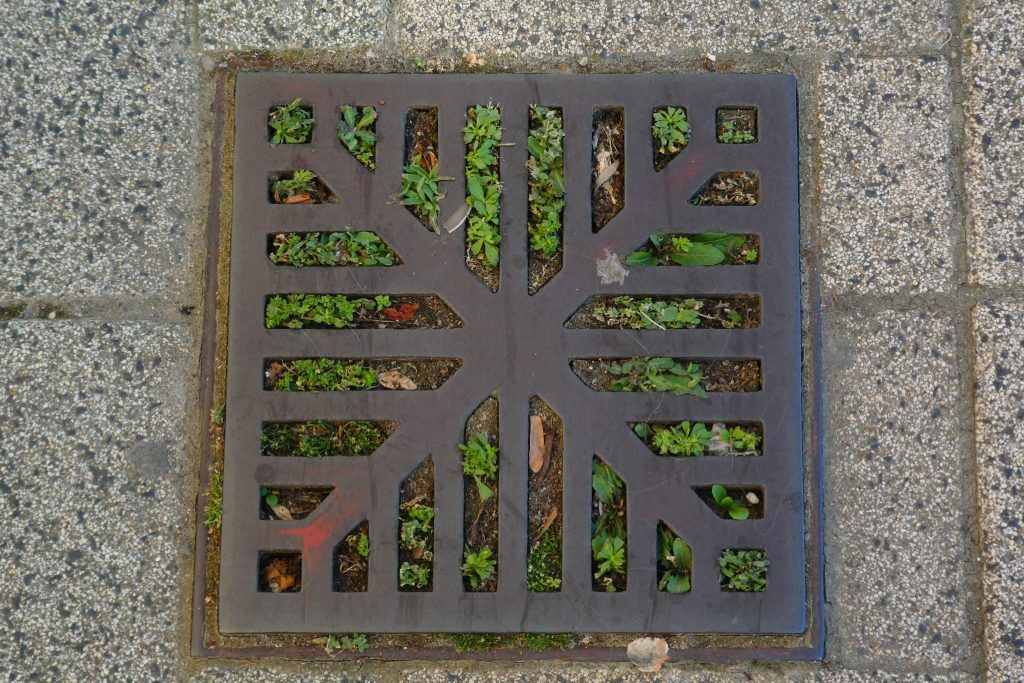 HU-2 IMG-3
A little rain and a little soil- these are enough for plants to begin their life. There is so many life power in the green plants!
Gárdonyi Adrienn, Budapest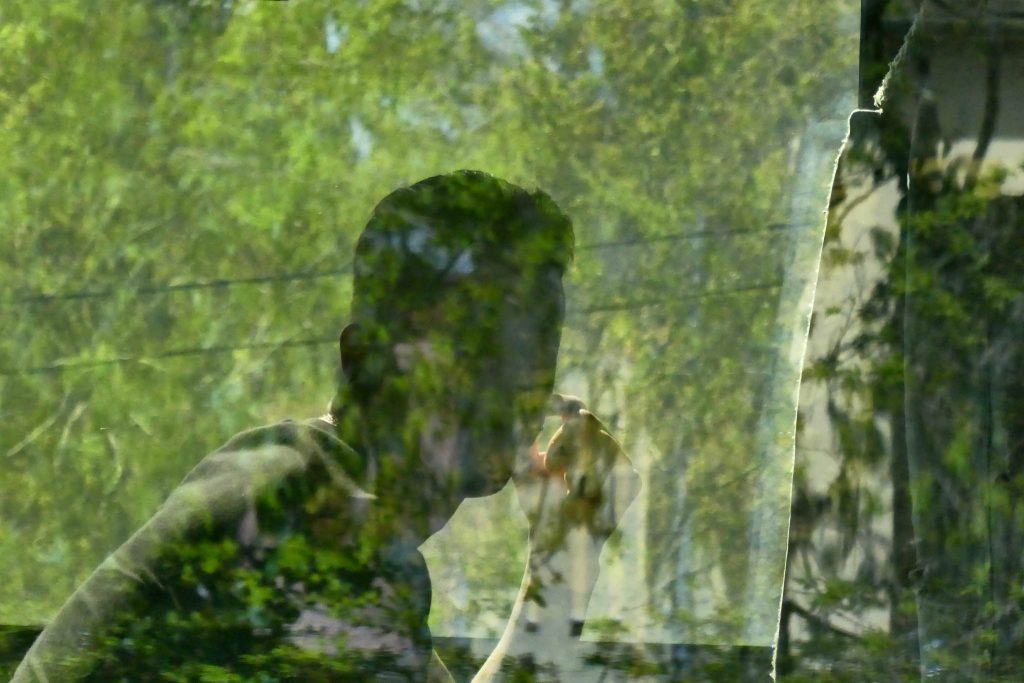 HU-2 IMG-4
When I look through the window, I see the high buildings and a lot of cables and electric lines. But I still concentrate for the trees. They keep me calm, when I'm stressed and inspirate me, when I need good ideas. I watch the birds on the trees or how wind is playing with the leaves. Green places – specially trees- are very important in the cities to save our mental healthy.
Gárdonyi Adrienn, Budapest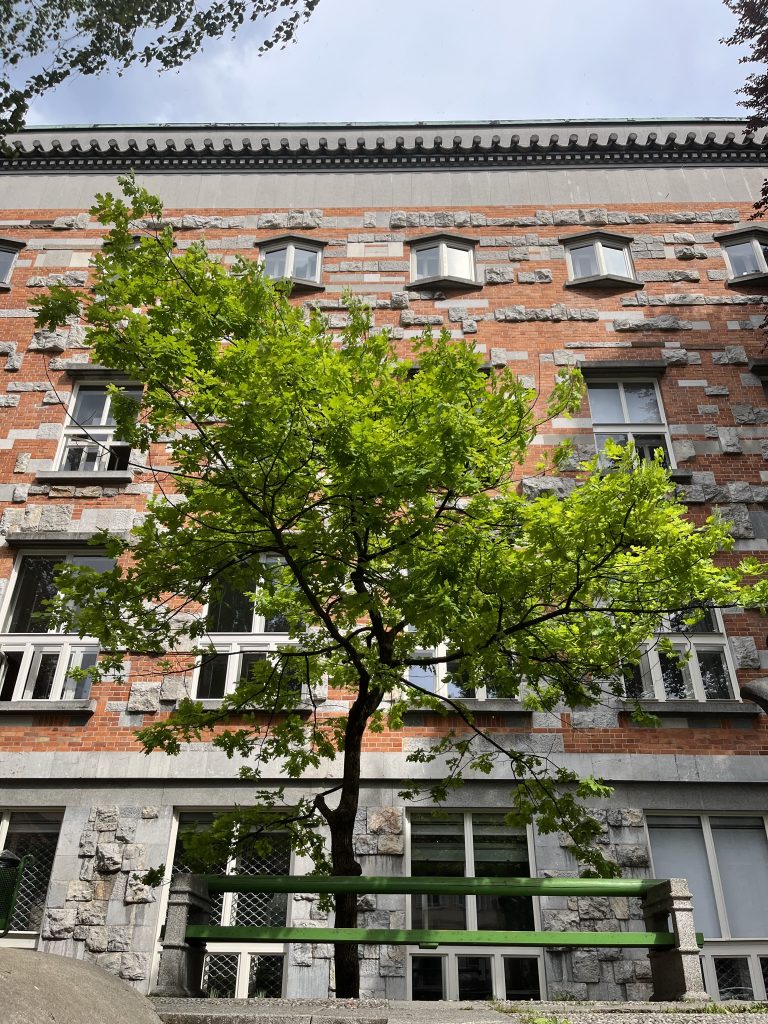 SLO-1 IMG-1
The park in front of the National University Library, designed by the architect Jože Plečnik. A young tree watches over a green bench in the park in front of the soothing and mighty library.
Alenka Gabriela Ščuka, Sežana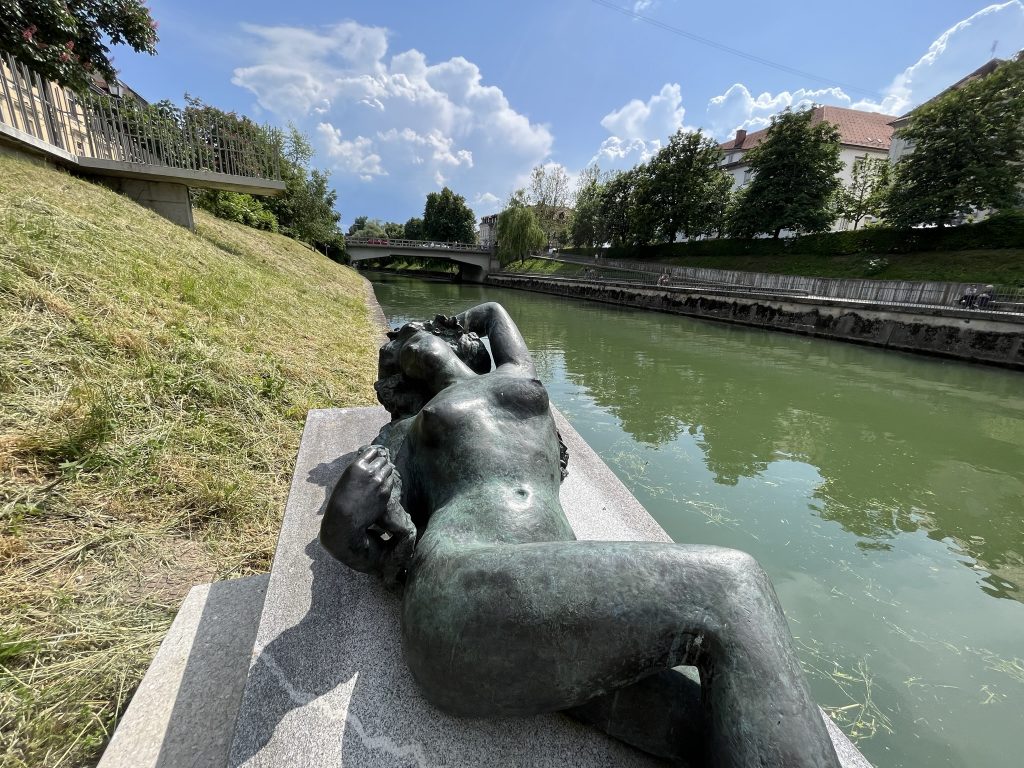 SLO-1 IMG-2
Ekvorna rests by the river Ljubljanica. The ancient goddess of Ljubljana, the patroness of water, lies by the river and enjoys the soothing flow of water and the green that surrounds her.
Alenka Gabriela Ščuka, Sežana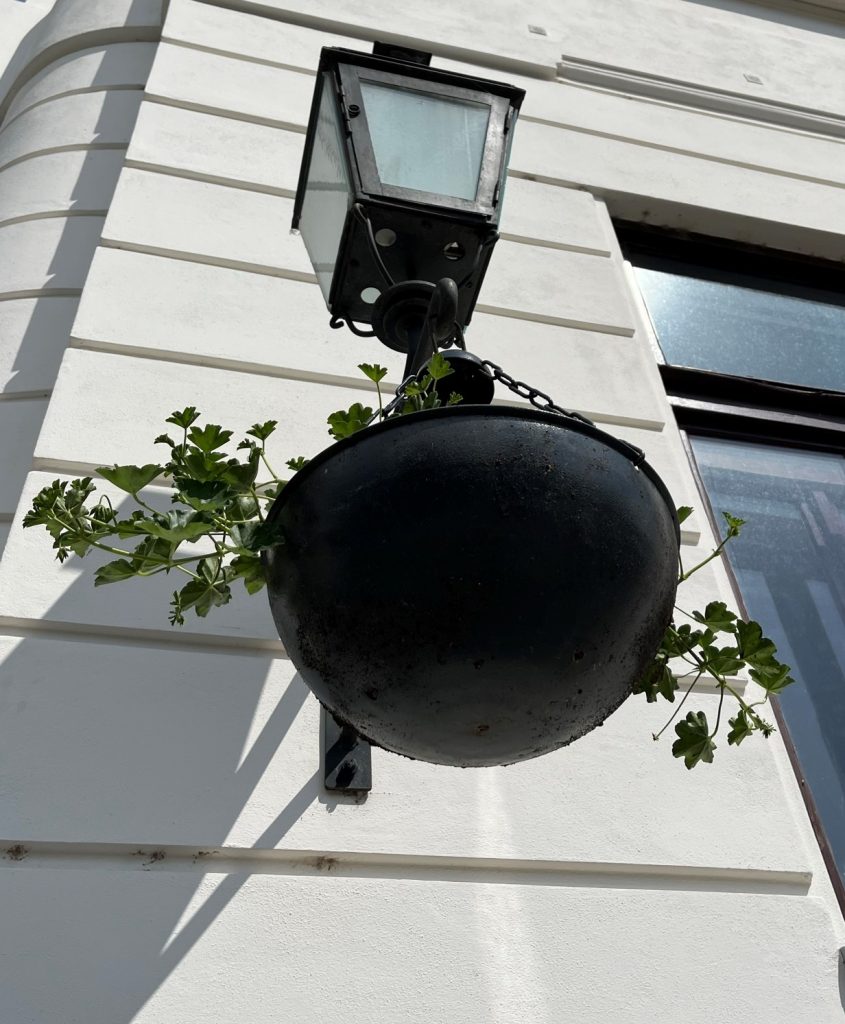 SLO-1 IMG-3
Green light. When you look up and a green flower hangs on the bright facade of the old bourgeois house, which will bloom over the urban promenade during the summer.
Alenka Gabriela Ščuka, Sežana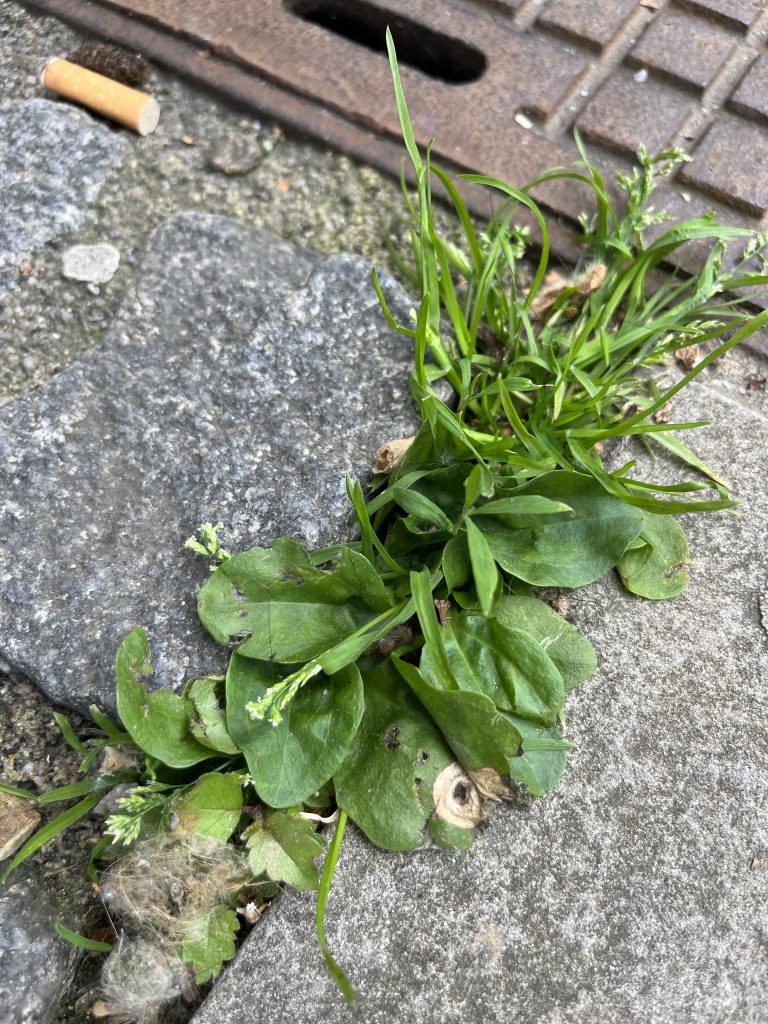 SLO-1 IMG-4
Green that defies asphalt and cigarette butts. A lot of feet have trodden on this little grass, but it is still trying to take care of the green glimpses on the sidewalk.
Alenka Gabriela Ščuka, Sežana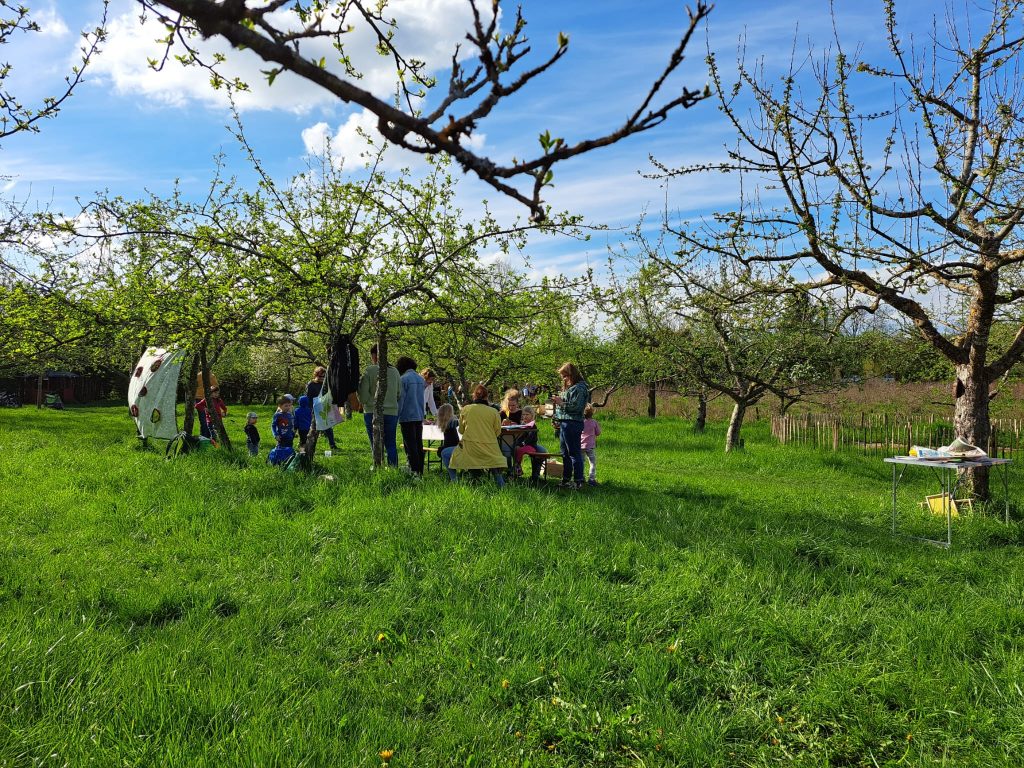 DE-12 IMG-1
The "Hermannsgarten" in Ulm is a former municipal orchard that was taken into care by the environmental association BUND Ulm in
the mid-1990s. It is a beautiful example of a meeting place in the green in Ulm. With the support of many volunteers, the association
aims to preserve the fruit tree population with many old fruit varieties, but also to plant old native varieties. At the same time, the
1.3 ha garden offers a public nature experience space. Groups or individuals can meet here, children can play outdoors, so nature
with its changes throughout the year can be experienced. In autumn, the apples, pears, plums and nuts can be taken away for a
donation.
Bertram Wegemer, Ulm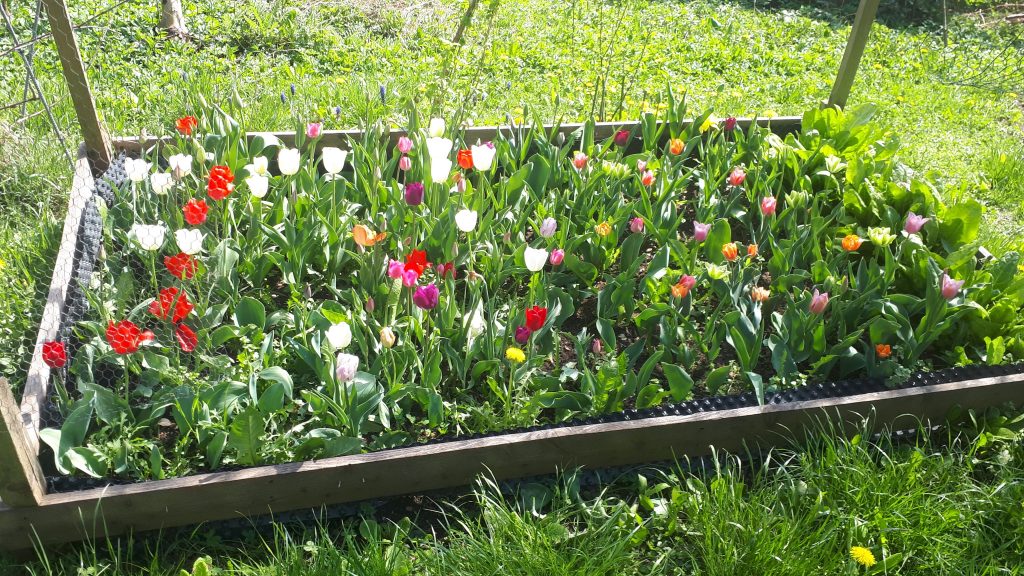 DE-12 IMG-2
I particularly enjoy this tulip bed. The tulip bulbs come from a large public garden where they were dug up due to the change of
season and given to interested citizens. I planted them in this bed last year and this year they are blooming beautifully.
Bertram Wegemer, Ulm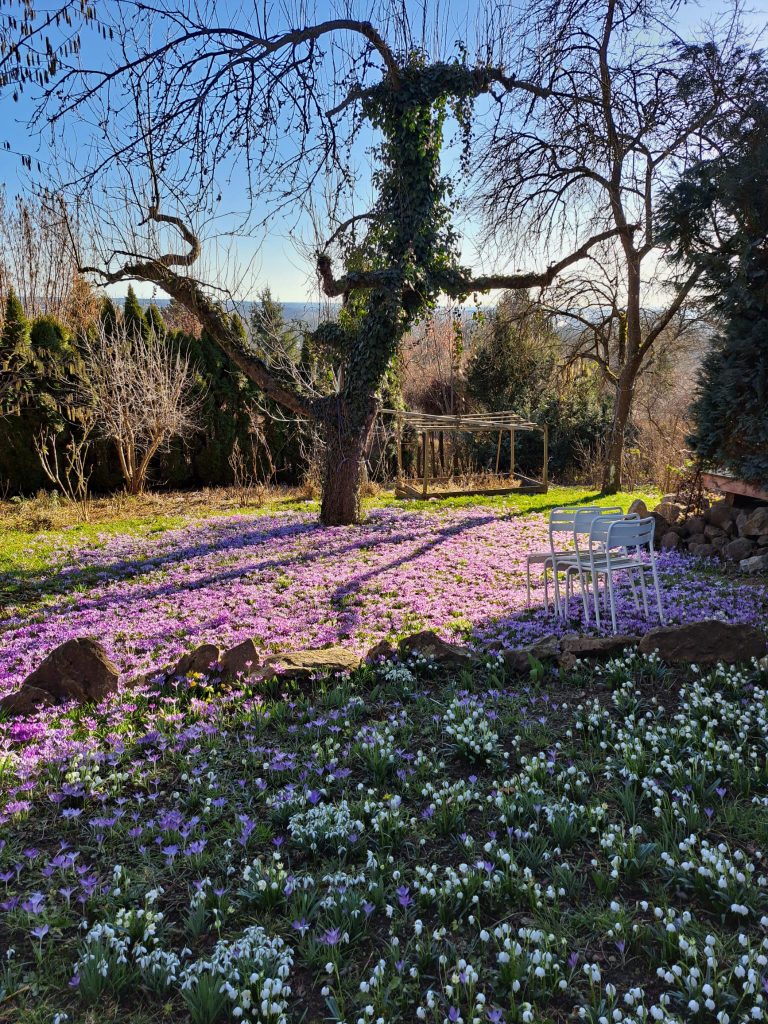 DE-12 IMG-3
We have a garden that gives me pleasure all year around. It is especially beautiful in spring when everything is green and in bloom.
Bertram Wegemer, Ulm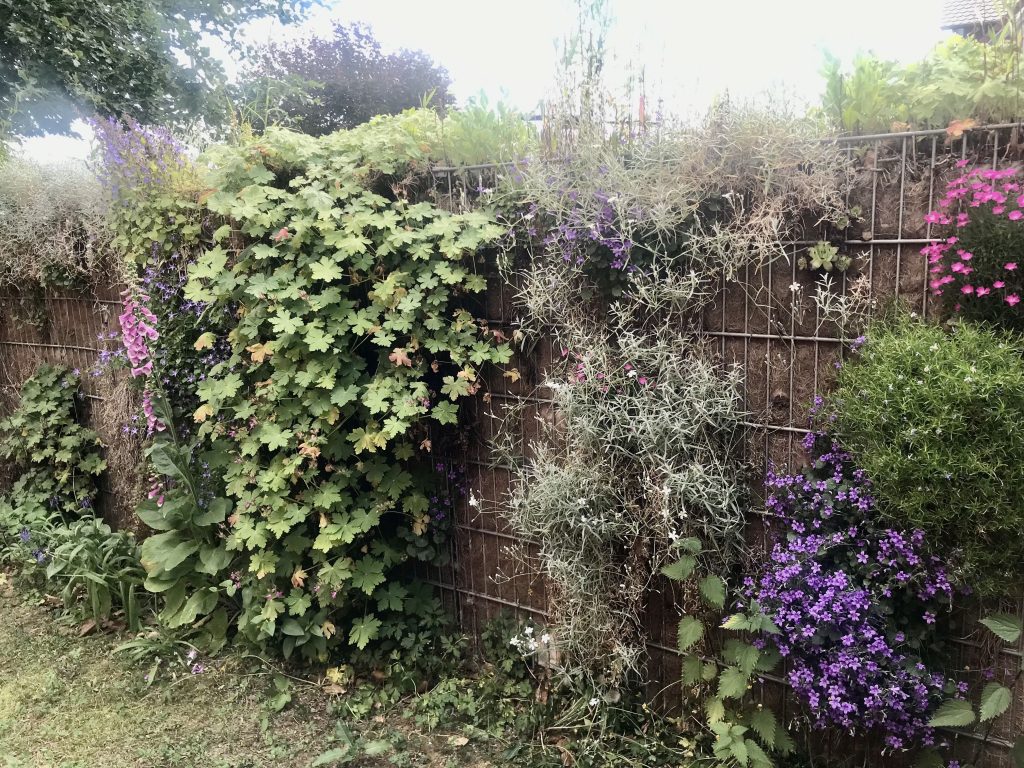 DE-12 IMG-4
The picture shows a green solution in an urban space for a fence or partition. There is soil between the grids in which the plants
grow, thus creating a green wall. In a small space that would otherwise only be taken up by a fence or wall, a large-scale plant
installation is created with diverse vegetation and grenn vitalisation. which could be done by many peeople. The living wall at the
house of our friends delights everyone who sees it and is an important contribution to making our city greener.
Bertram Wegemer, Ulm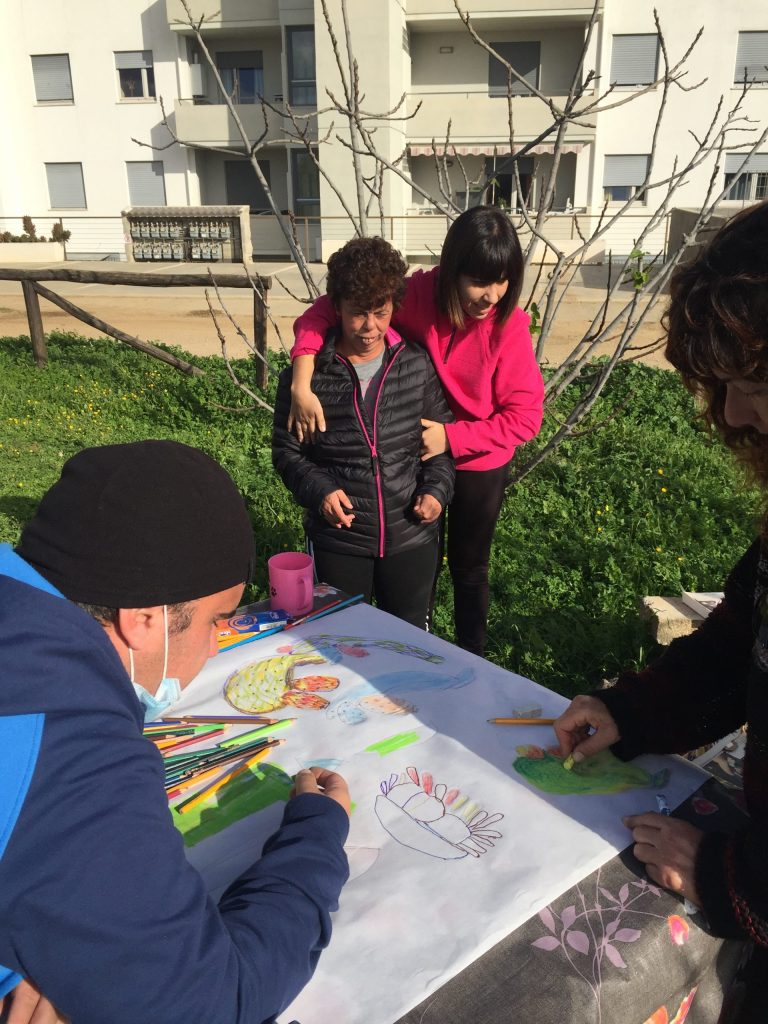 IT-1 IMG-1
The Utturini Portotorresi, a green corridor that runs through the city. Thanks to a building stoppage ordered by a far-sighted administration several decades ago, this has been made accessible to this day and is a public green space that has preserved a great variety of plant species, including fruit trees and edible wild herbs, while also offering urban refuge to many animal species.
Angela Louise Pudda, Porto Torres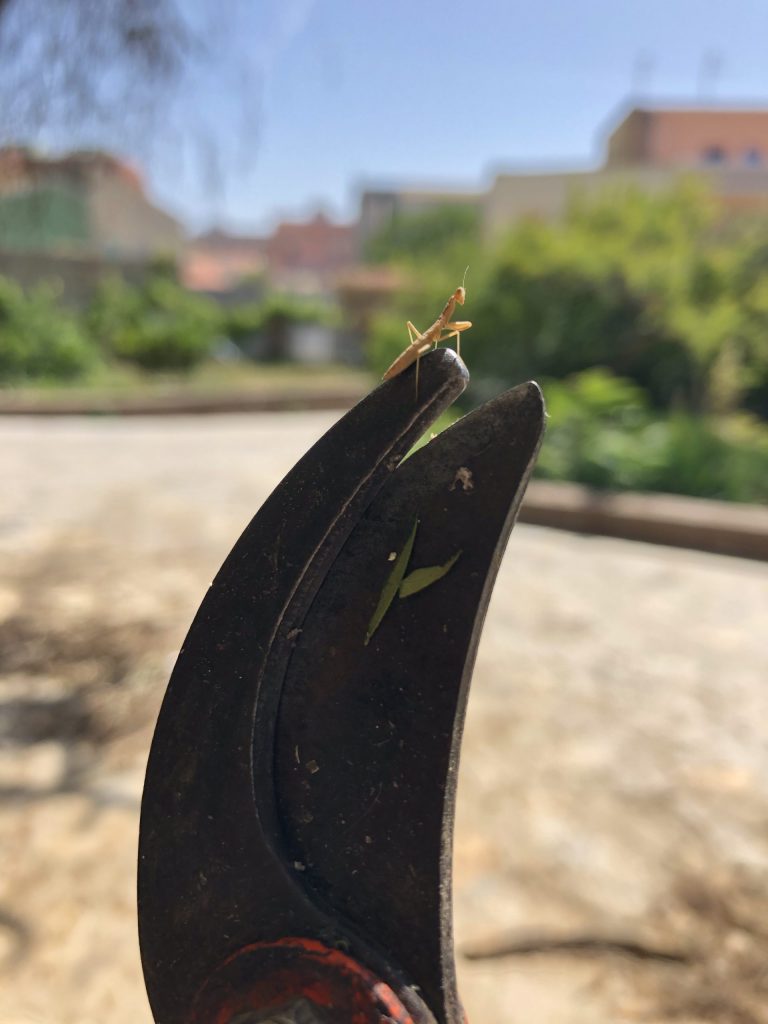 IT-1 IMG-2
Via Azuni 72 – Porto Torres. For the past few years, I and others intent on the care of biodiversity and the study of biosphere systems have been able to interact on this private land. Almost 2 hectares of green bubble in the middle of the city are currently my favourite space to make greener and socially sustainable.
Angela Louise Pudda, Porto Torres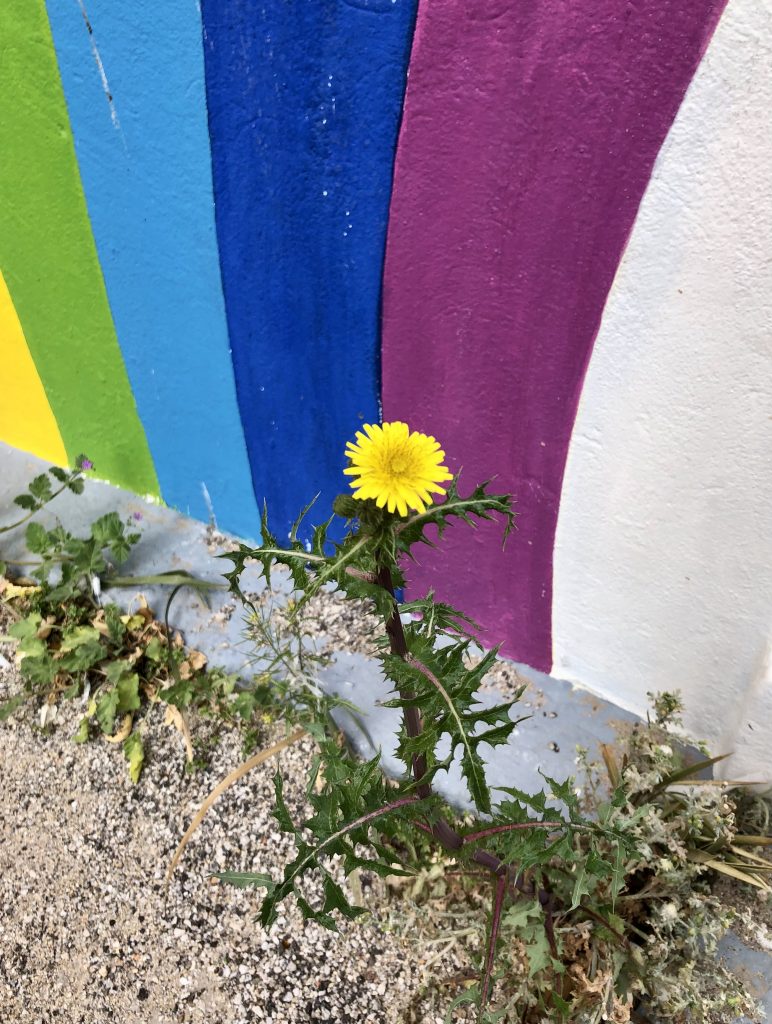 IT-1 IMG 3
60 steps Porto Torres – a project under development. Green persists, from asphalt and artificial colours. Vegetation succeeds in covering any ugliness left behind with scattered rubbish. My wish is that the tendency to ruin will be reversed into a tendency to rebuild following the models that mother nature offers us.
Angela Louise Pudda, Porto Torres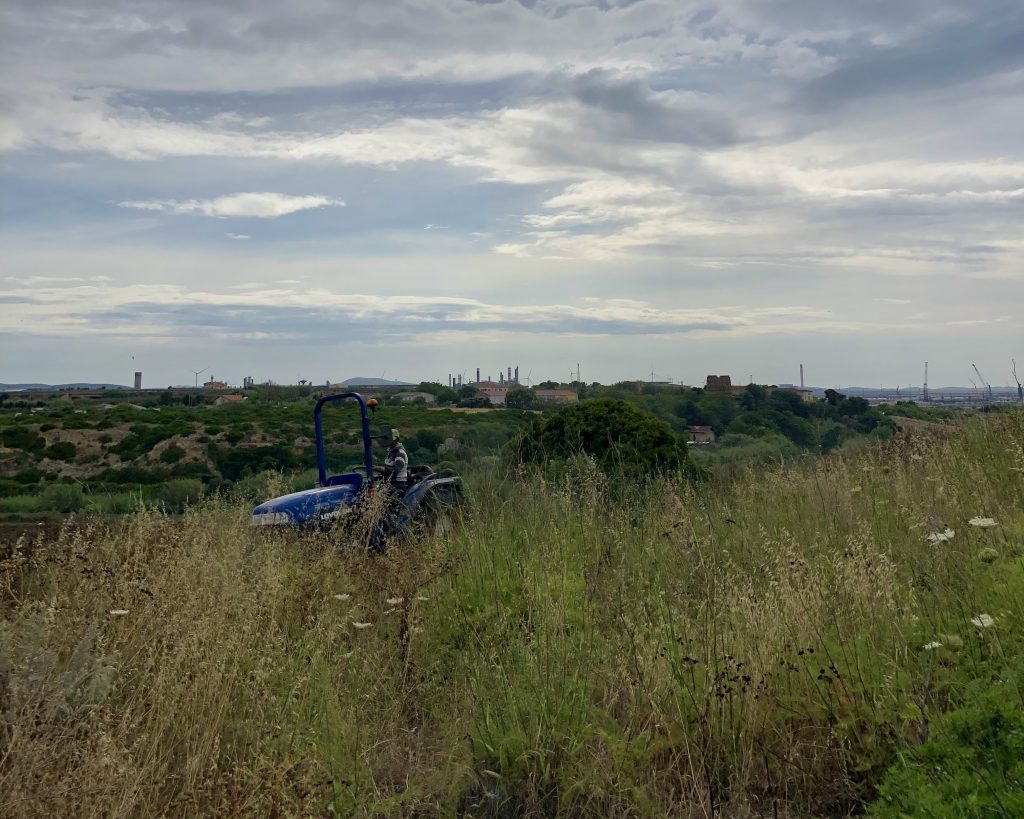 IT-1 IMG-4
The skyline of the industrial area of Porto Torres – only a few decades have seen material prosperity, leaving environmental desolation in outrageous proportions, a Site of National Interest. Trees have been planted to begin to reverse soil pollution through their phytoremediation capacities, while at the same time improving air and water quality. A project for the future can thus expand urban space to enhance social, cultural and economic contexts.
Angela Louise Pudda, Porto Torres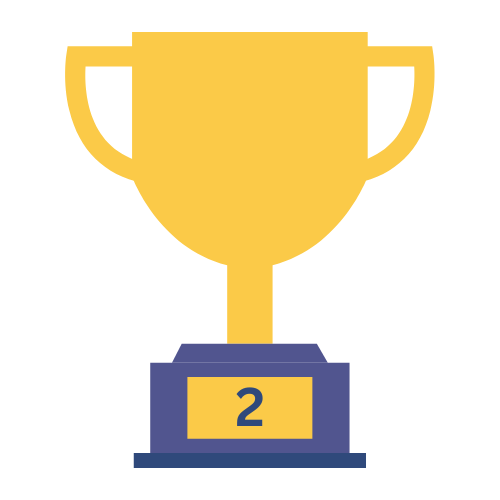 2. Places for the overall composition of the contribution: 5 x 50€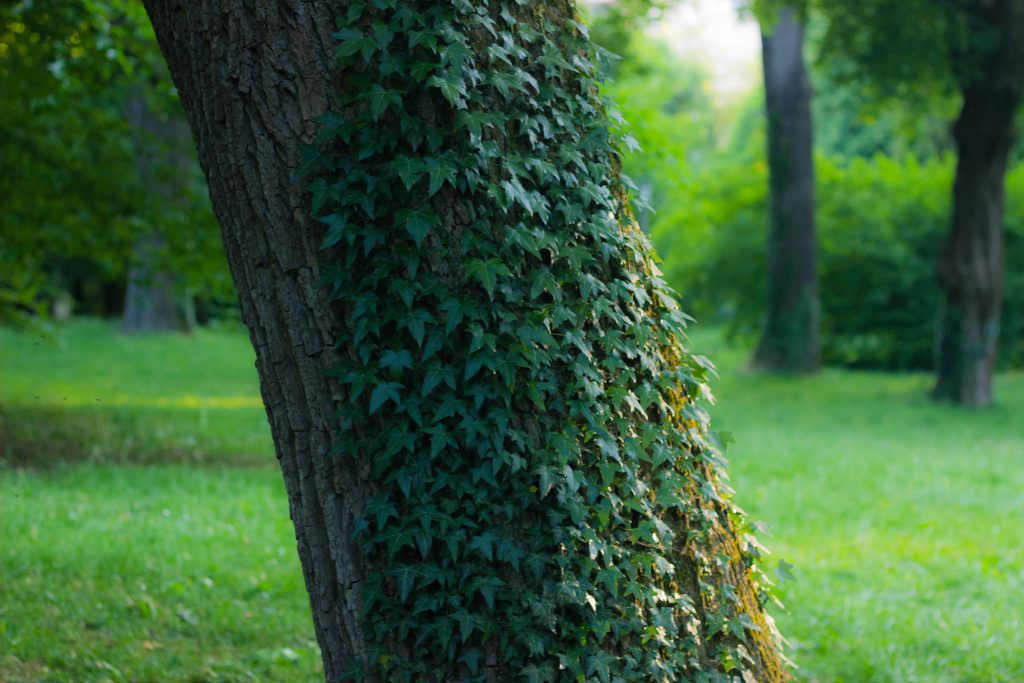 DE-18 IMG-1
Sitting under this tree, reading the passage from my favorite book and narrating it to my friends gives me the feeling of best
moment of the life and wanna seize it forever.
Poonam Poonam, Ulm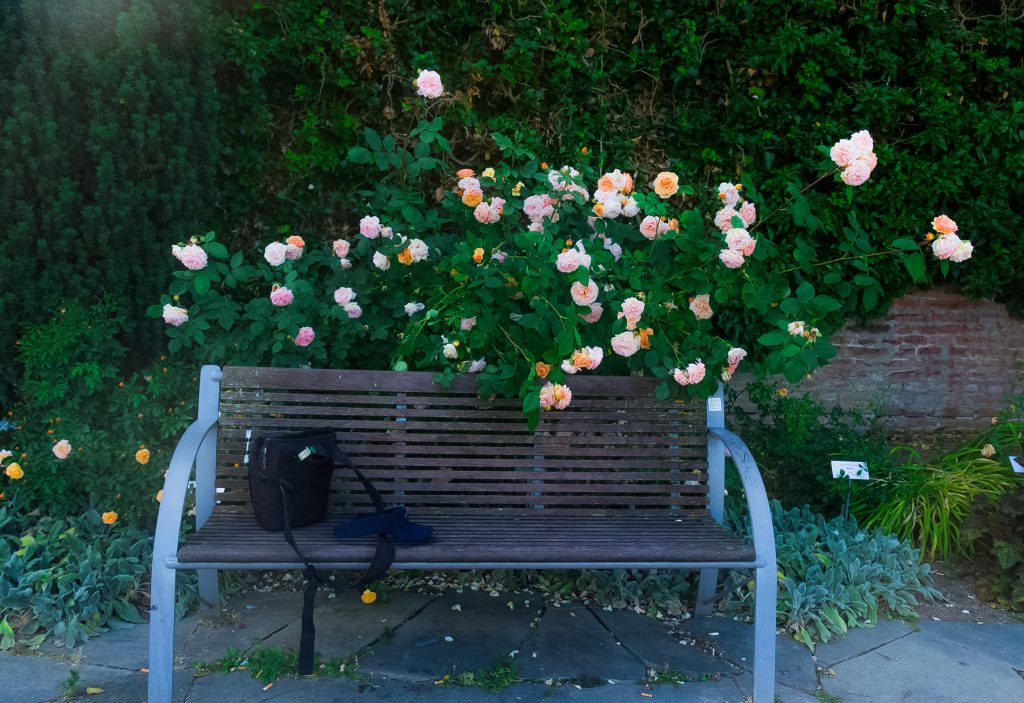 DE-18 IMG-2
In the presence of natural scent which never fades, I sit on this bench with my favourite tool that is my camera and ponder for my next adventure.
Poonam Poonam, Ulm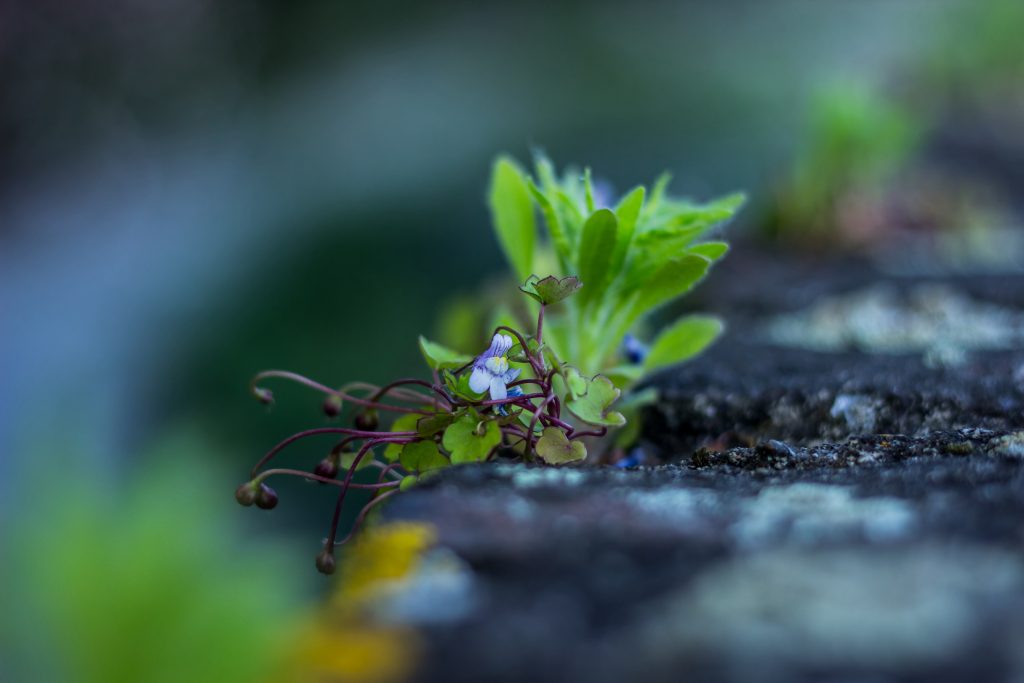 DE-18 IMG-3
An abandoned wall that gave the shelter to this little beauty to make herself pretty.
Poonam Poonam, Ulm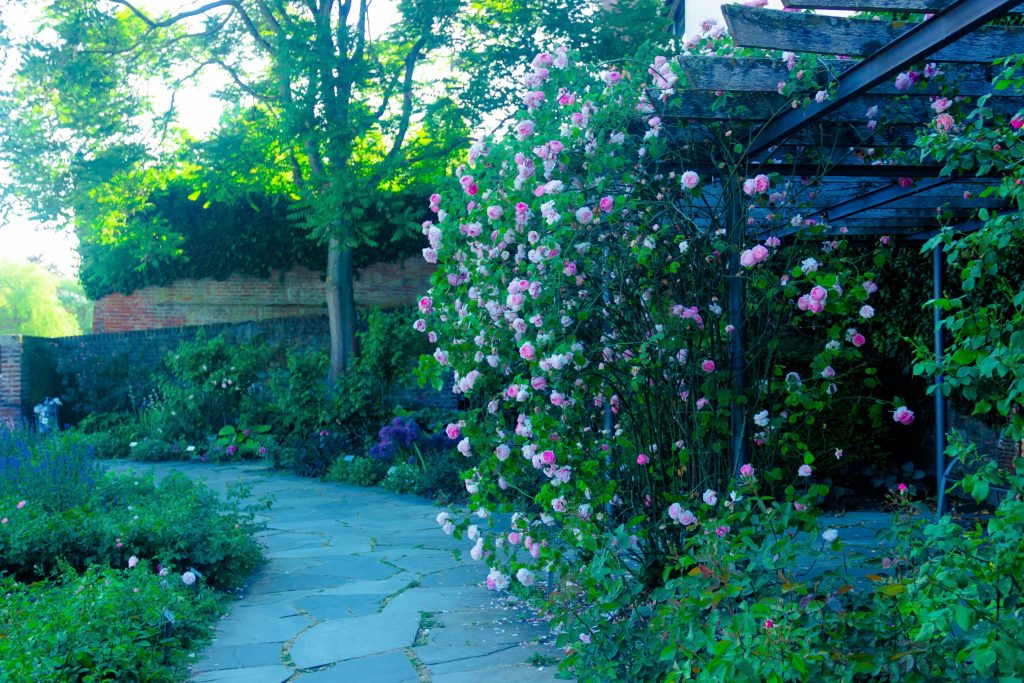 DE-18 IMG-4
A king of flowers and which thus should be protected for everyone in rose garden.
Poonam Poonam, Ulm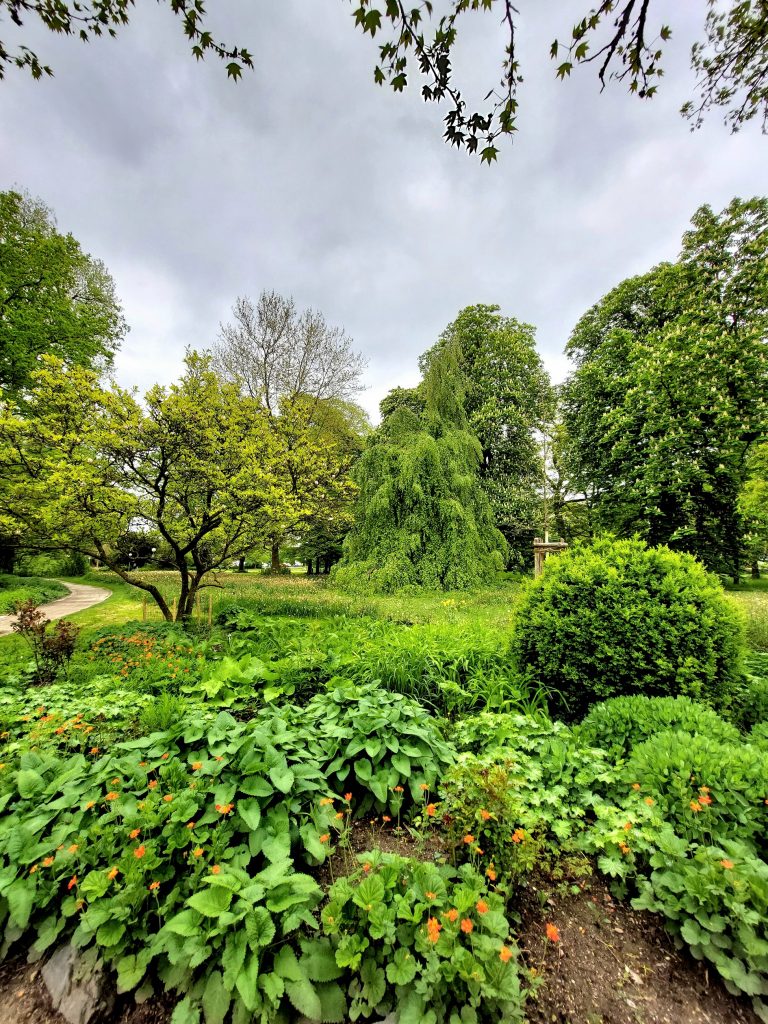 DE-5 IMG-1
Friedrichsau in Ulm is a place where everyone can find something for themselves. Convenient bridges and paths and a tram stop nearby make this place barrier-free and easily accessible. You can enjoy a relaxing rest on the banks of the Danube, watching the birds, and then visit one of the restaurants and try delicious dishes. Children will have a great time at one of the playgrounds or visit the Ulm Zoo with their parents. The beautiful flower-filled lawns, comfortable benches, fountains and fresh air will make you come back again and again.
Natalia Smyrnova, Ulm/Ukraine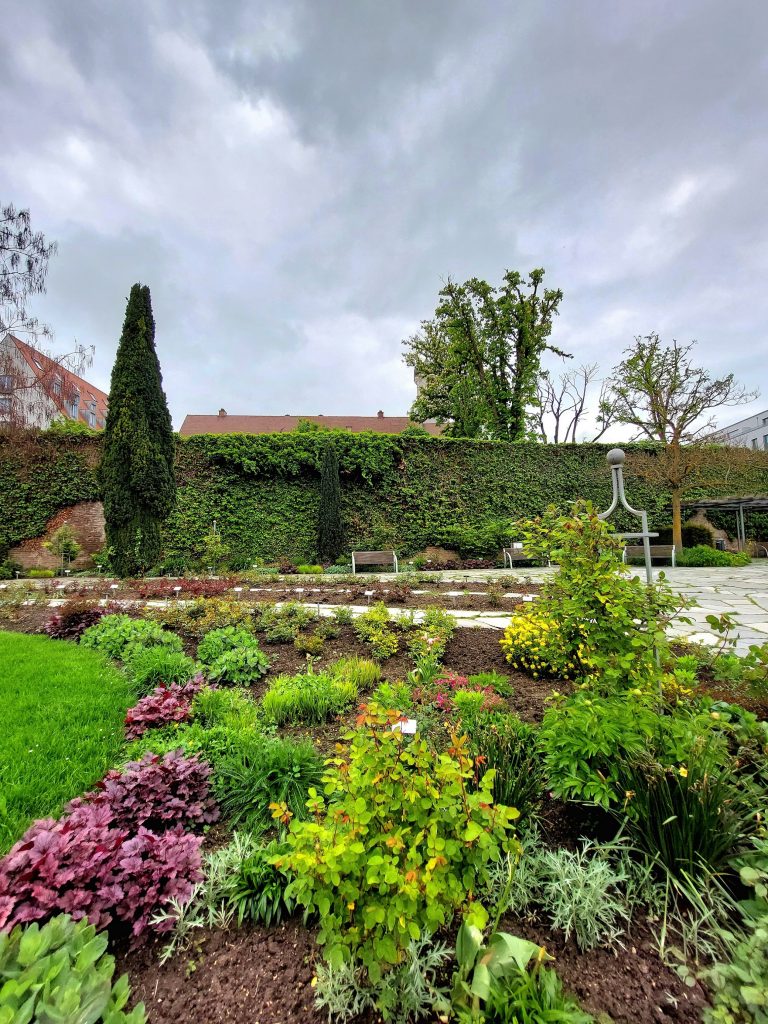 DE-5 IMG-2
The Rosengarten is my place of inspiration. I like to come here on a hot summer day, find a free bench in the shade, and immerse myself in my thoughts. I breathe in the fabulous scent of amazing flowers, and I feel it fill me with strength and new ideas. This is where I write my stories. I walk surrounded by plants, listen to the humming of bees and watch the Danube's slowly flowing waters. This is how my books are born.
Natalia Smyrnova, Ulm/Ukraine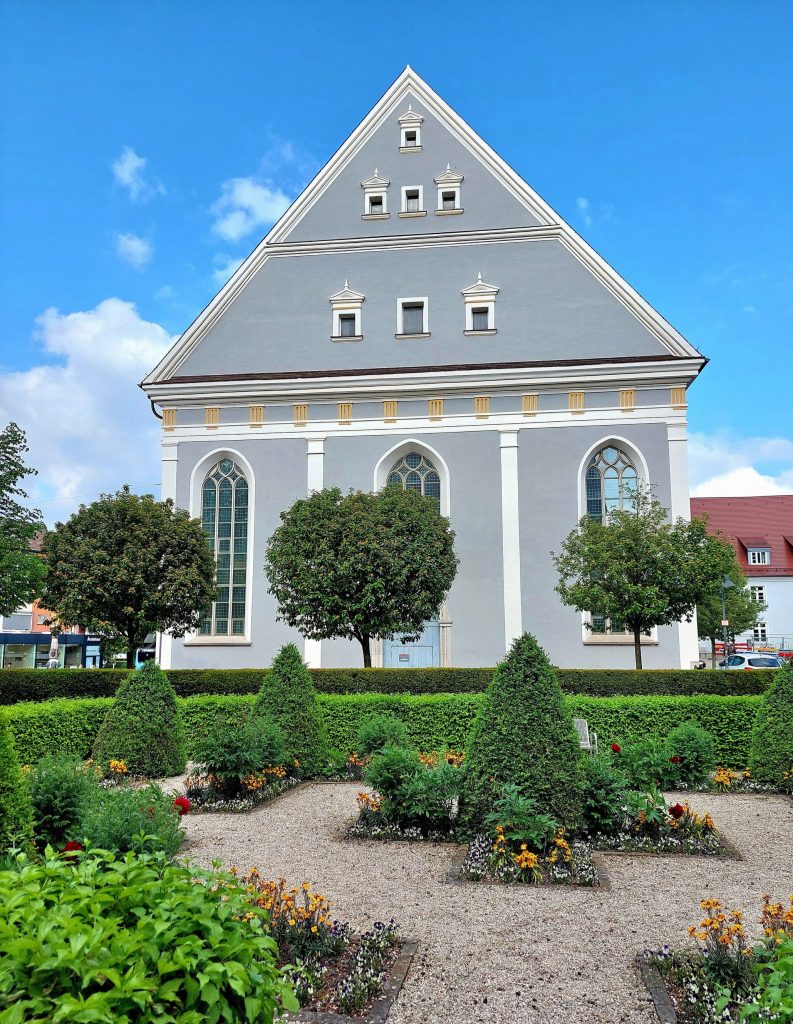 DE-5 IMG-3
At Grüner Hof 5, a small green oasis is hidden among the tall old buildings – the Furttenbachgarten, which is modelled on the garden designed by the famous architect Furttenbach in front of his own house. The Furttenbachgarten is one of four "green rooms" in the urban space of the city, a place for relaxation and meditation in the garden baroque style, with small beautiful flower beds and comfortable chairs, surrounded by a hedge where you can hide from the noise of the wide streets and immerse yourself in your thoughts.
Natalia Smyrnova, Ulm/Ukraine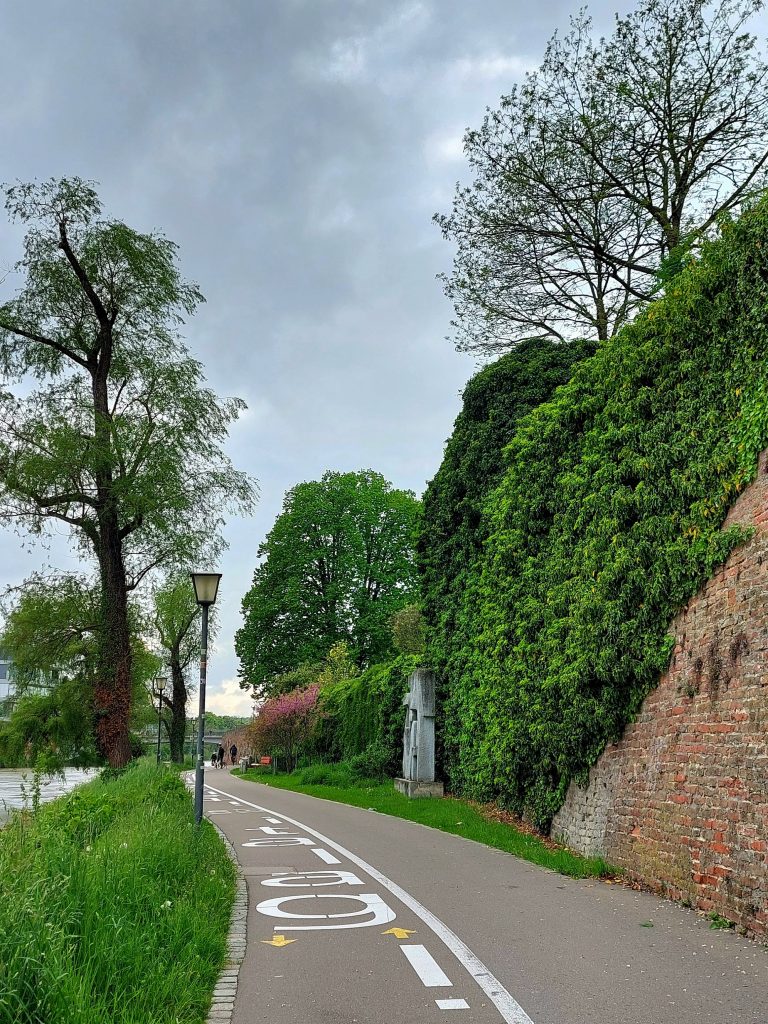 DE-5 IMG-4
It's so nice to take a walk on a sunny morning or a warm evening after work, listening to the splash of the river and the singing of birds. It's nice to walk slowly along the Danube, where the century-old walls of the former fortress, entwined with greenery and dotted with small colourful flowers, remind us of ancient castles with ivy-covered walls. And then, full of impressions, in a good mood, we move on to a new day.
Natalia Smyrnova, Ulm/Ukraine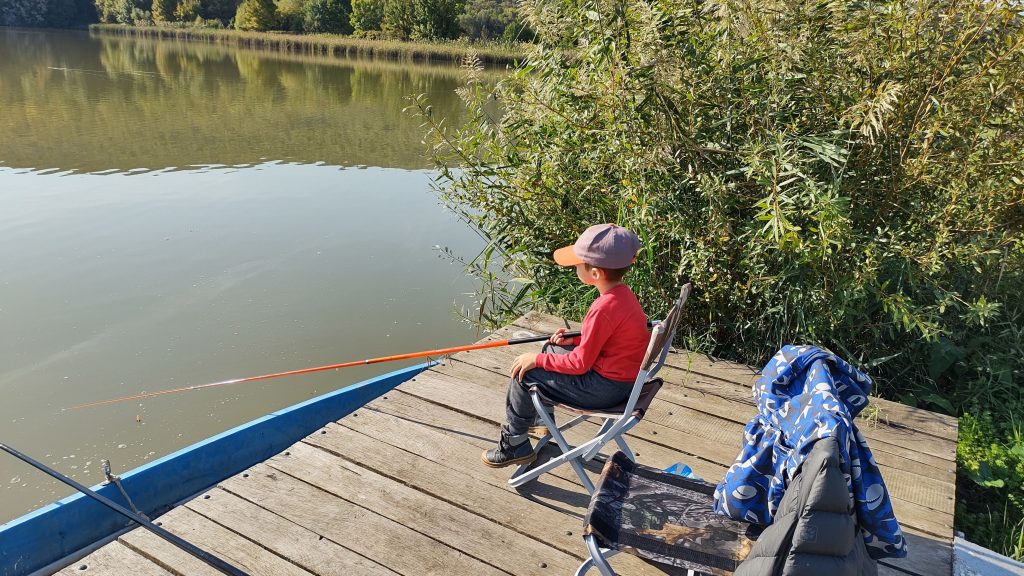 BG-1 IMG-1
I am only 6 and half years old. I like very much to fishing with my dad Vladi (only men) on the Beloslavsko Ezero (Lake), close to Varna. We travel by car, we fish during the day, and in the evening we swim in the lake and sleep in cottages on the shore.
Galin Velikov, Ruse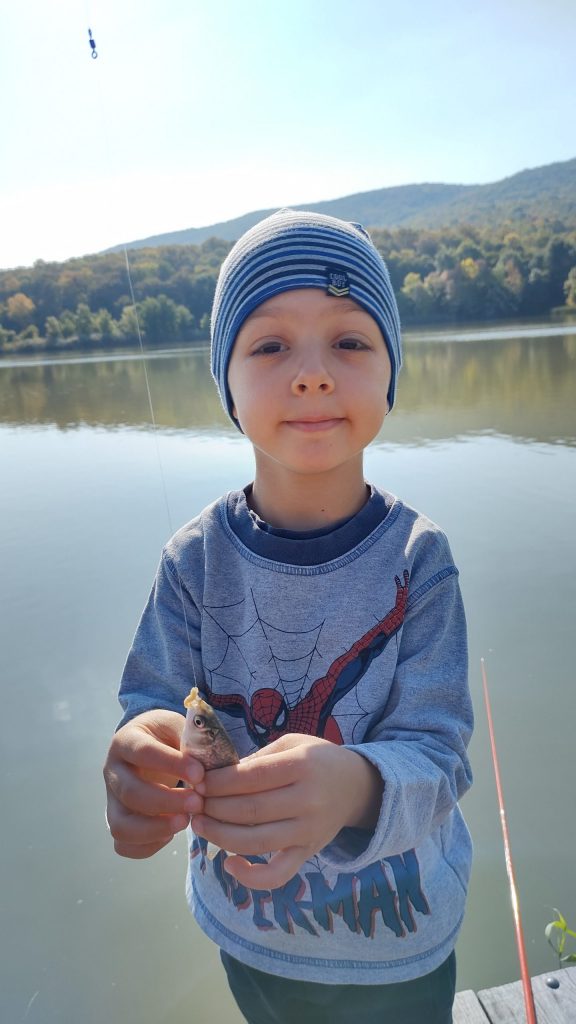 BG-1 IMG-2
This is professional fishing – says dad Vladi. We catch fish and put them back into the lake to preserve biodiversity.
Galin Velikov, Ruse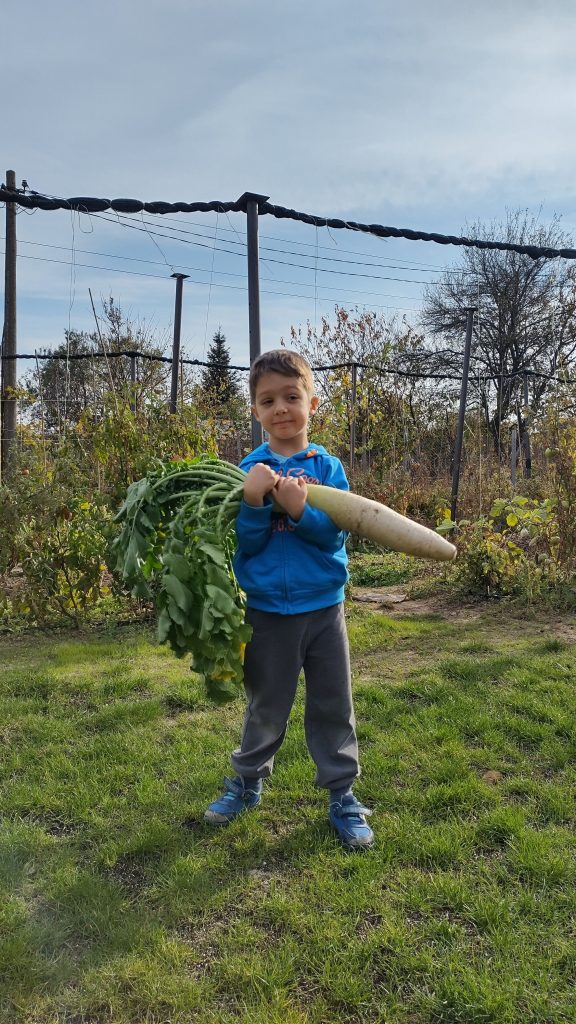 BG-1 IMG-3
My mom Veni and dad Vladi built a new house, and in the yard – an organic garden for vegetables and fruits, so that we can eat them and be healthy.
Galin Velikov, Ruse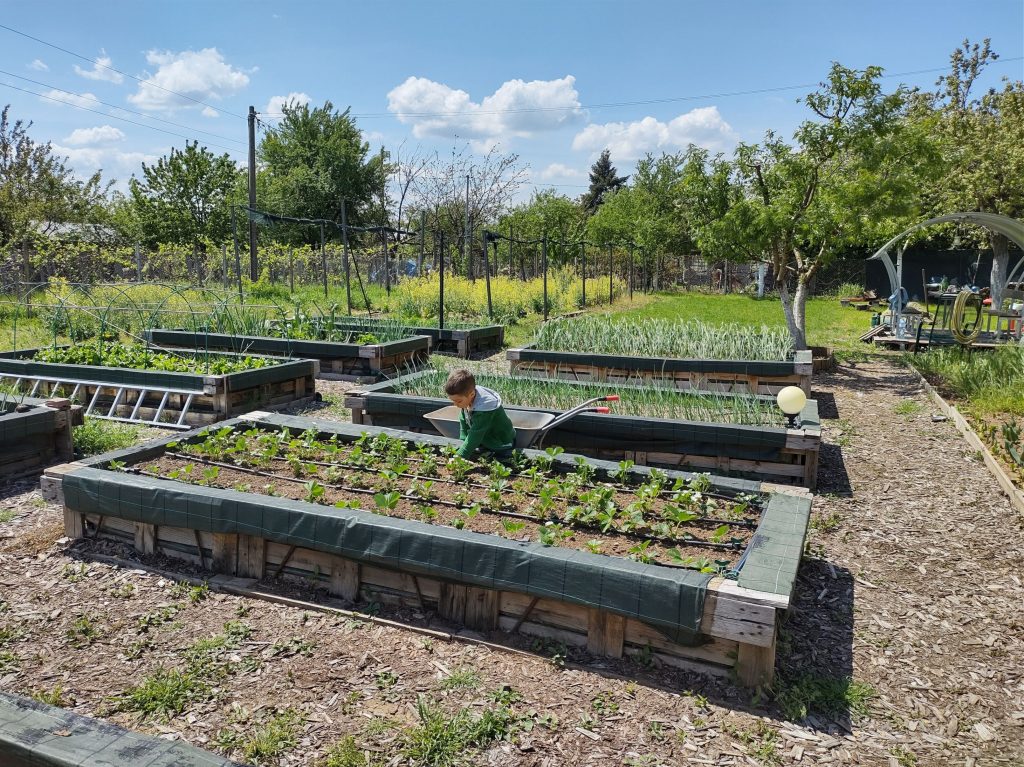 BG-1 IMG-4
I am 6 and half years old but I really like to help in the garden – weeding, watering the plants, mowing the lawn at the ball games. I am very surprised when sometimes a very large pumpkin or potato grows out of the ground. How does this thing work?
Galin Velikov, Ruse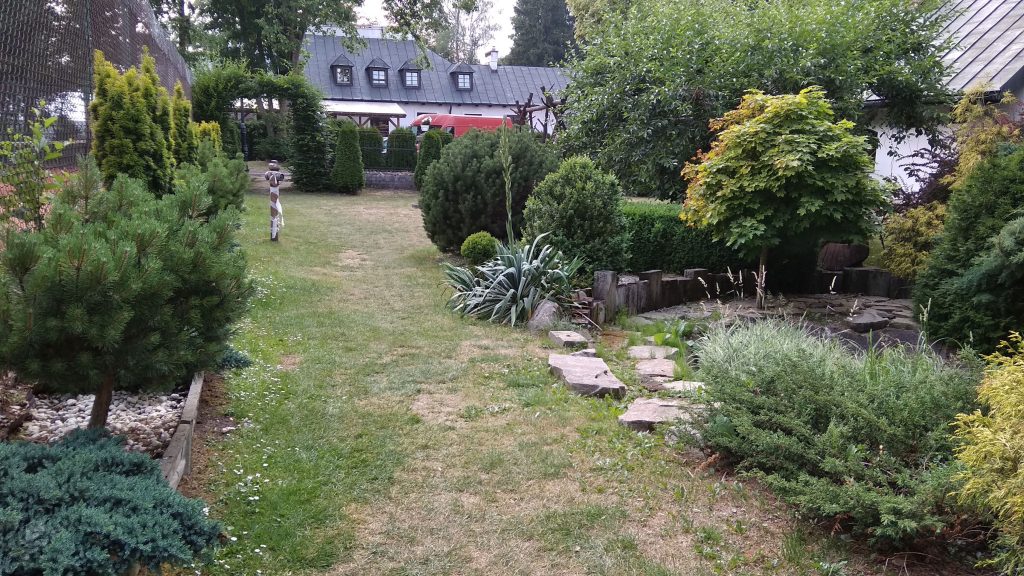 PO-1 IMG-1
The monumental mansion "Reymontovka" in the village of Cheviska was built for the Rozhanski family in the middle of the 19th
century with a park of 300 acres, in which unique trees and shrubs have been preserved, a large lake, beautiful wooden êgures at
places for recreation, small meeting houses. Mr. Raymont is a Nobel laureate in literature. The family had no children and the estate
was owned by various wealthy businessmen until 1981 when it was purchased together with the 300-acre park by the Ministry of
Culture and Art of the Region and a rest station for scientists and artists was created.
Beata Chacińska, Siedlce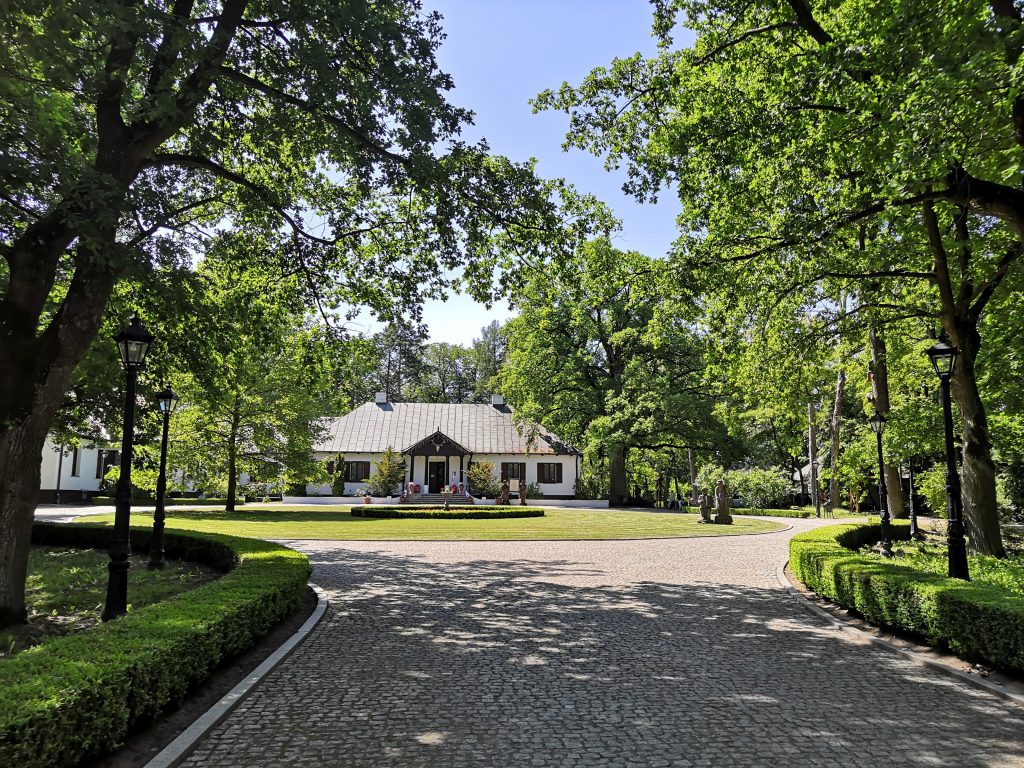 PO-1 IMG-2
Prof. Ana Klim-Klimashevska, dean of the Faculty of Pedagogy at the University of Shedulce, organizes every year an international
conference "The Multidimensionality of the Education in the 21st Century" with more than 150 participants from 12 countries in the
House of Creative Work "Reymontovka" estate.
I help in organizing the event, through which we have the opportunity to present to the participants the life and traditions of Polish
families in the last century, which we are very proud of.
Beata Chacińska, Siedlce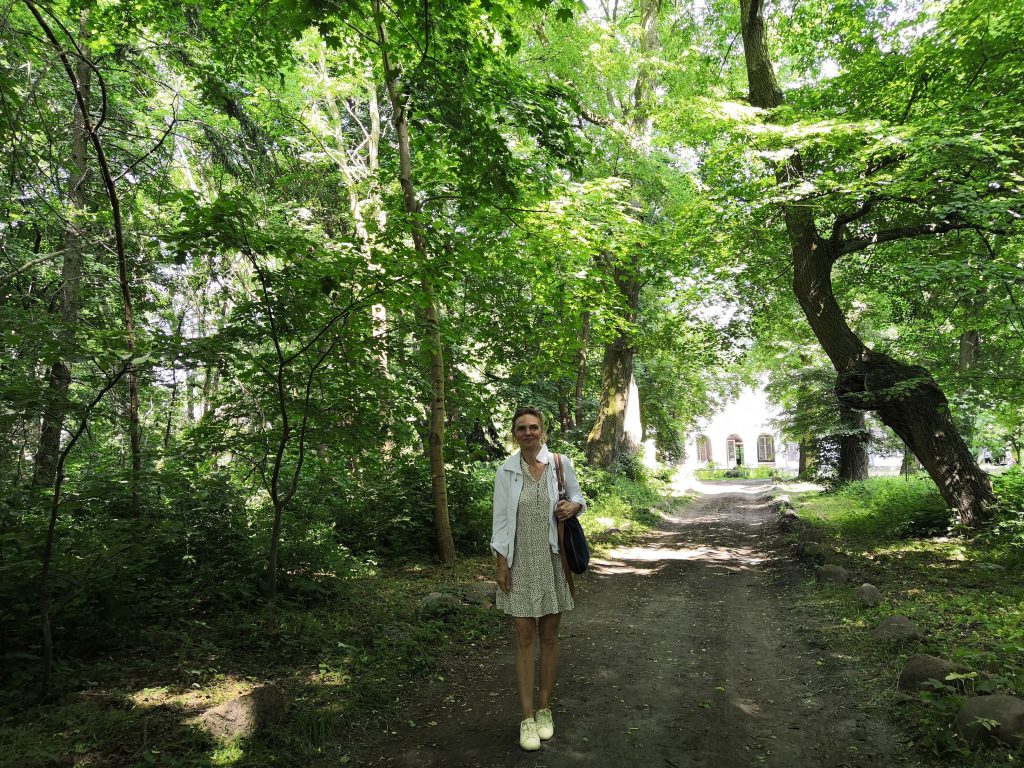 PO-1 IMG-3
One interesting place in the area of the town of Siedcle, Poland, is the private museum of old wooden Polish architecture,
established by professor of humanities Marek Kwiatowski in an eighteenth-century manor house in the village of Nowa Sucha. Prof.
Kwiatovski died in 2008, and after the death of his wife, the museum will remain for the Municipality.
Beata Chacińska, Siedlce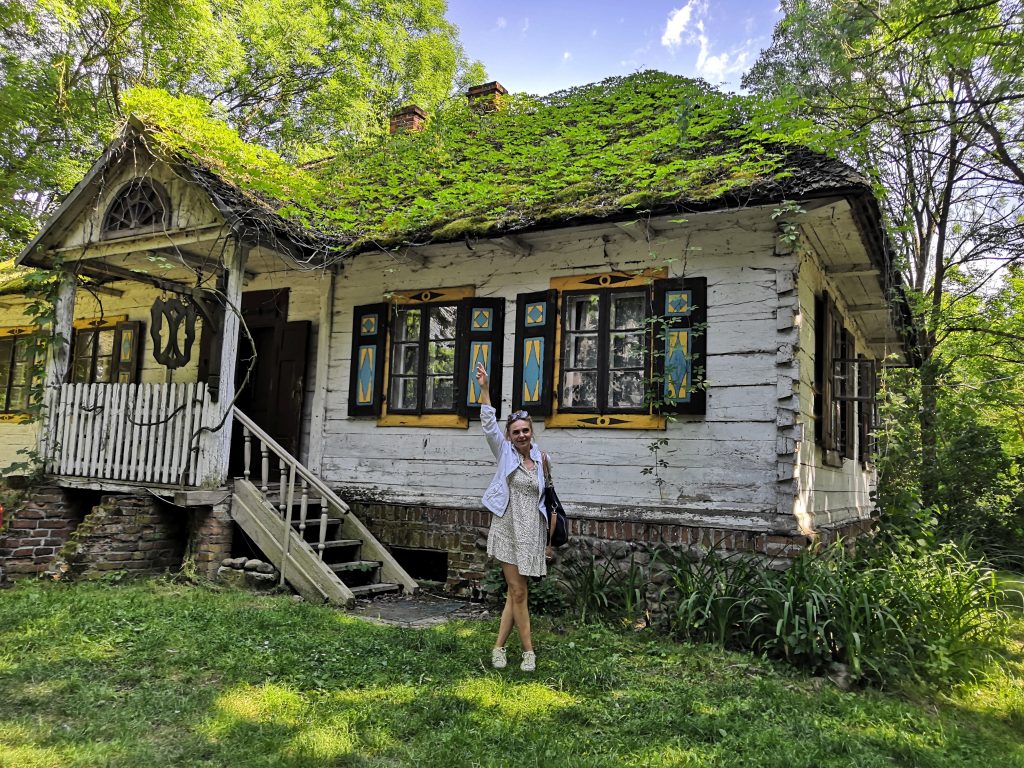 PO-1 IMG-4
The act of the professor to preserve for generations 14 old houses located around the estate attracts many people who help him
with funds, materials, old objects of Polish life and culture, many paintings, etc.
On my last visit to the museum, I discovered that on the roof of one of the houses, there were many grasses, flowers, and felizas –
small twigs from which trees grow. It's very unusual, but it's beautiful.
Beata Chacińska, Siedlce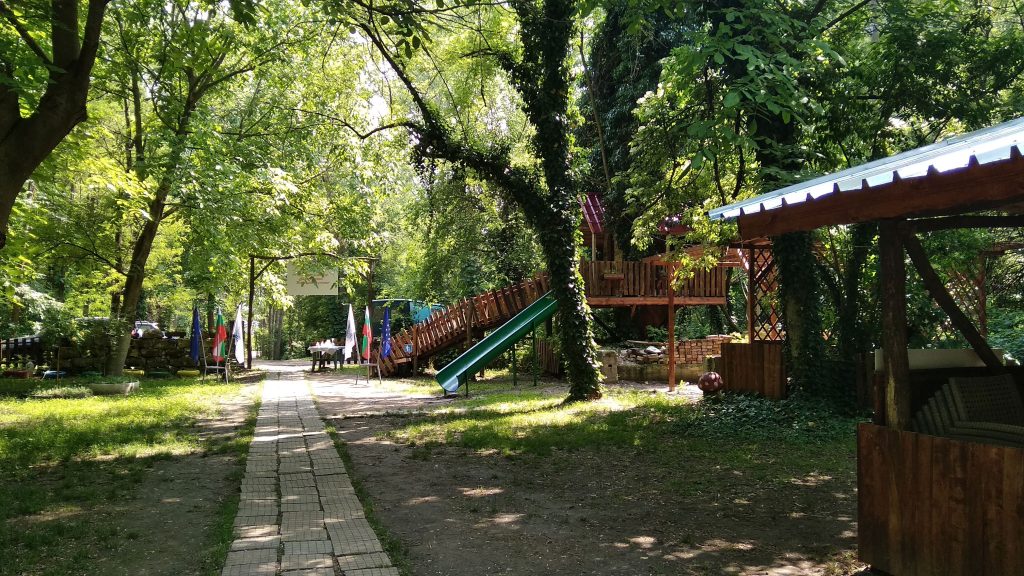 BG-4 IMG-1
A favourite "green" place of the citizens of the Municipality of Slivo Pole is the Meeting Center, built at the edge of the town of Slivo Pole, in the middle of a century-old forest on the banks of the Danube River. Every year in the spring and summer I organize members of the Union of Pensioners to clean it and in the autumn to prepare it for the winter, because big celebrations such as birthdays, weddings, musical evenings, holidays of all generations take place here.
Vezka Uzunova, Slivo Pole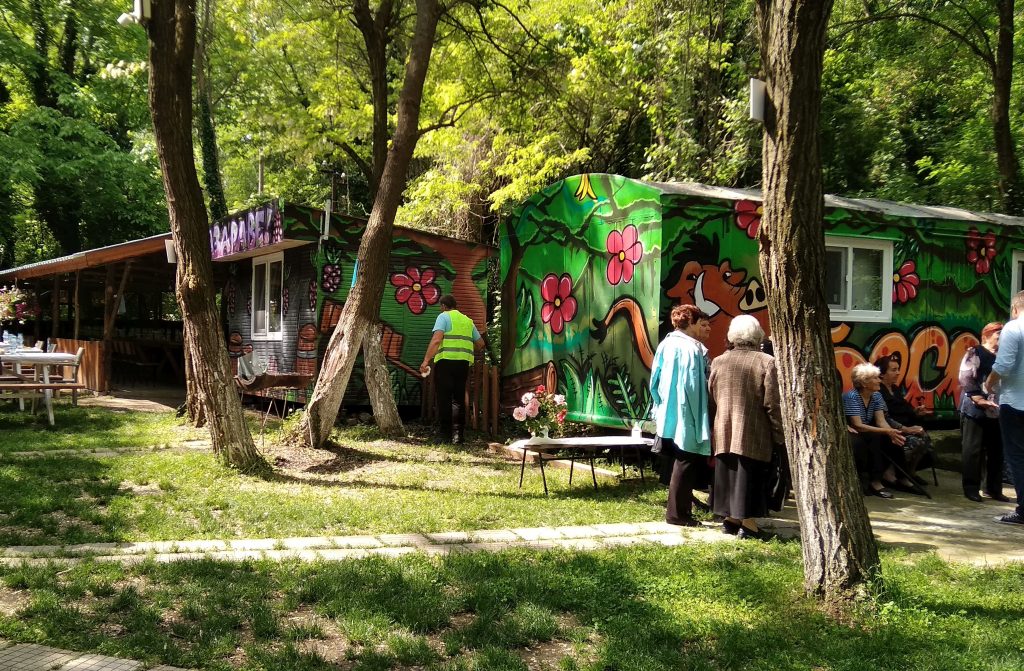 BG-4 IMG-2
One example of a volunteer event that I organized was the "Sharing Intangible Culture Between Ethnos" meeting of the six ethnic groups. It was aimed to share different examples of intangible culture such as songs, food, traditional costumes, volunteering activities, books, etc. in preserving their ethnic culture, transmitting it to the new generations, and preserve the ethnic peace created over many years and generations.
The participants were members of the Union of Pensioners, and the guests were the mayor of Slivo Pole Municipality, the director of the Regional Inspectorate at the Ministry of Education and Science, the chairman and members of the Local Parliament, a representative of the University of Ruse, radio, television, children and parents.
Vezka Uzunova, Slivo Pole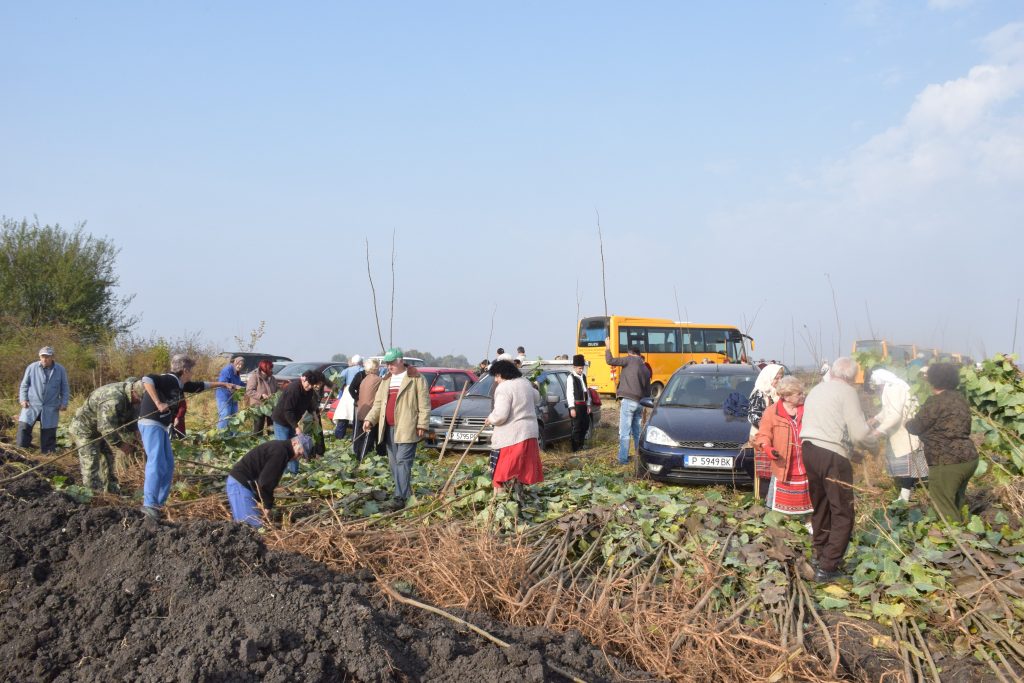 BG-4 IMG-3
I am very happy that as the Presidents of the Union of Pensioners I manage to organize every year activities of our members that help our Slivo Pole Municipality to be an Excellent place to live. For example, we protect our nature by reforesting places with clay soil or wetlands, cleaning up the kindergartens and playgrounds, holding open theatres, bakery exhibitions, music competitions, festivals, etc. with representatives of all generations.
Vezka Uzunova, Slivo Pole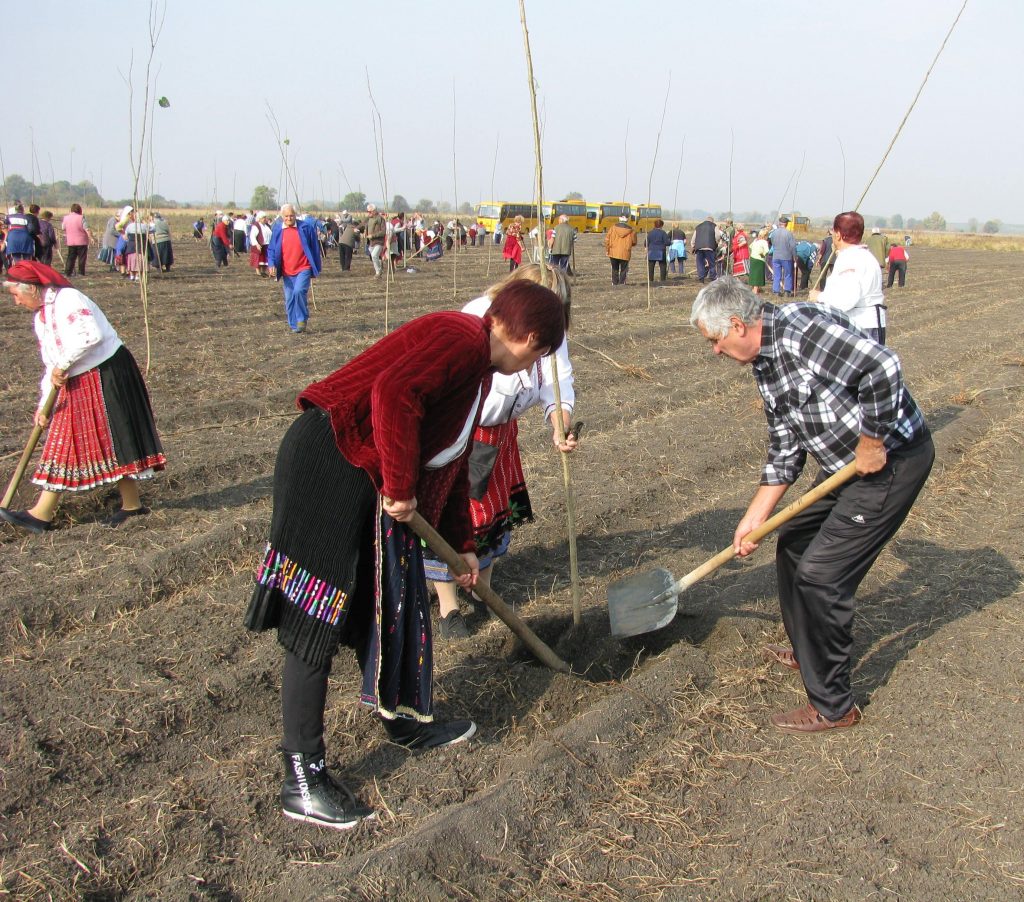 BG-4 IMG-4
I am very proud that in September 2019 I attracted 220 participants and we planted 2,000 black poplar trees in an area of 25 acres of wetlands, the oldest participant was 92 years old and the youngest was only 9 years old. Our forest are symbols of our dedication to the people of the Municipality, with whom we share both happy and sad moments.
Vezka Uzunova, Slivo Pole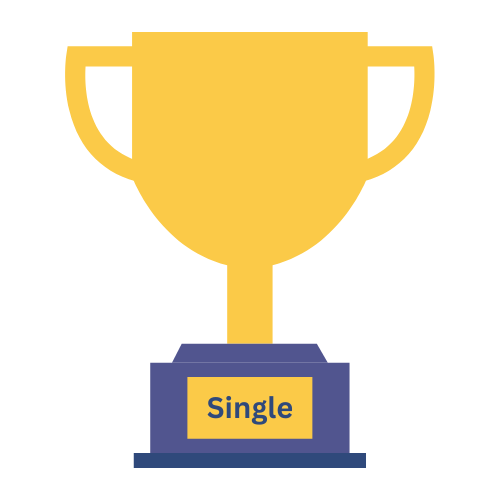 3. Places for special single picture: 16 x 25 €
Category: New perspective – nature up close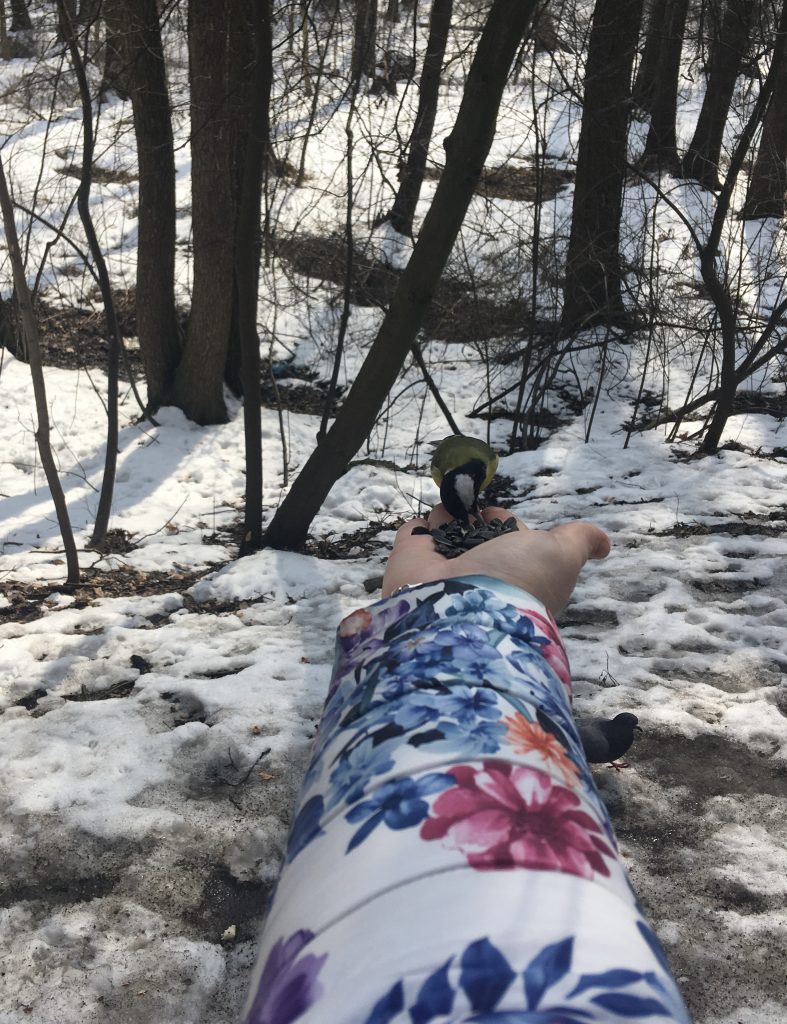 DE-20 IMG-2
My favorite place in the Goloseevsky park in Kyiv
"A magical moment"
Kindness and generosity always bring nature and people closer together. Man is an integral part of nature. Therefore, we need to
take care of it and protect it.
Dana Sidko, Ulm / Ukraine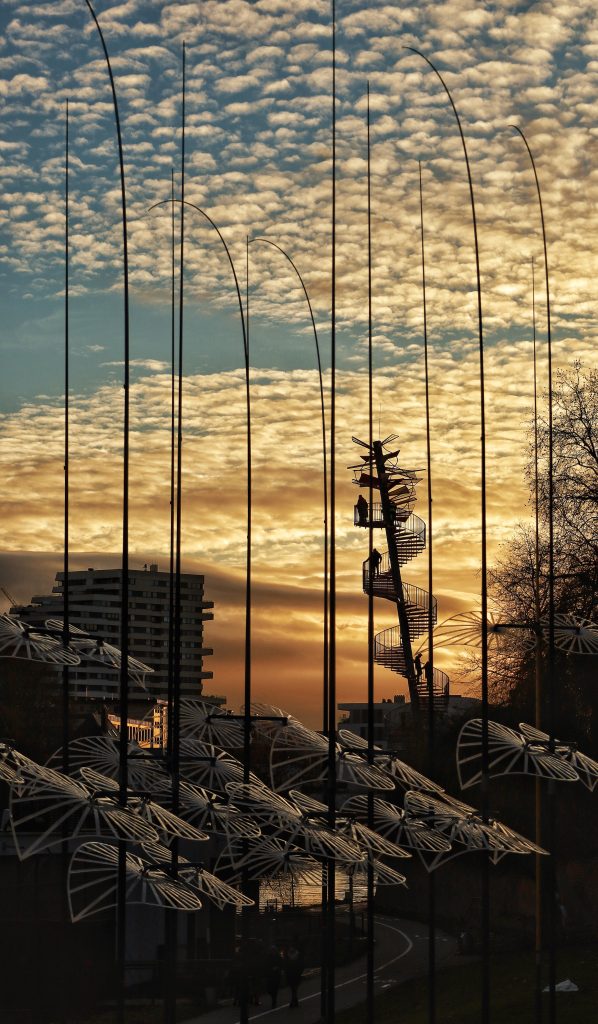 DE-2 IMG-3
Two Berblinger as a reminder on the Danube. One wing, one tower as DUO Berblinger, taken from the green meadow in the foreground.
Matthias Mader, Ulm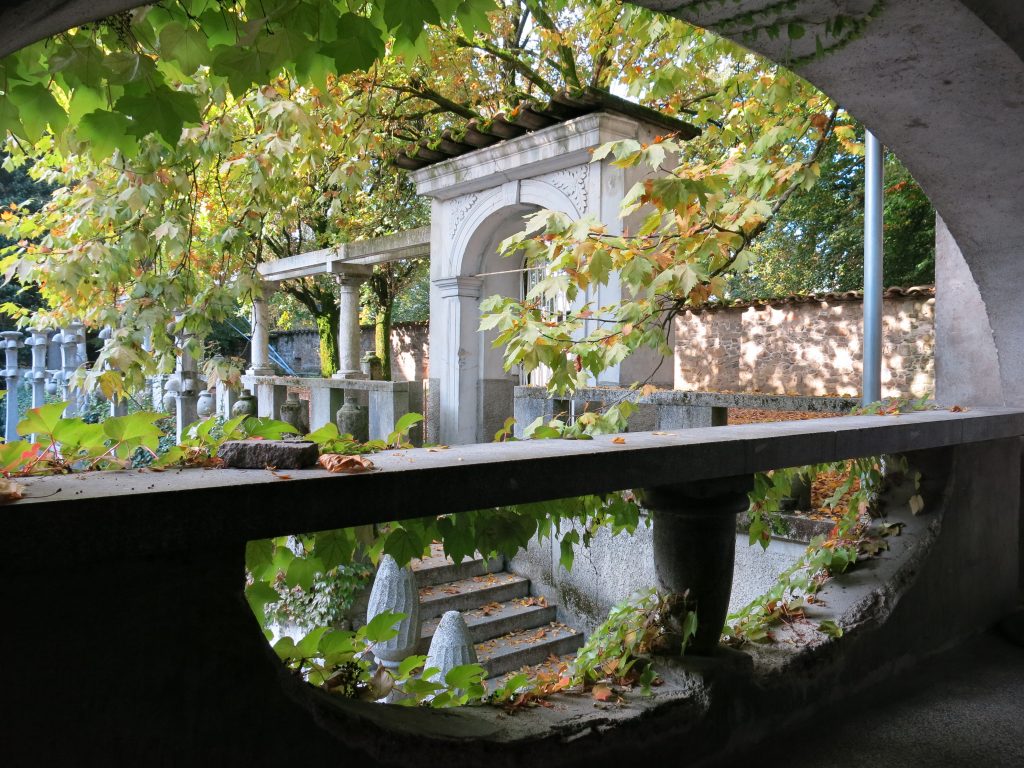 SLO-2 IMG-3
The city of Ljubljana- and indeed the whole Slovenia- is green named the Green Pearl of Europe – parks, roads and streets bordered with trees, two hills and marshes located practically in the city itself- but there are built places where you don't expect greenery, ie. Križanke, a former monastery. When the architect Jože Plečnik converted the area into a summer theatre, he was careful to preserve the trees on both the inner and the outer side of the walls surrounding the theatre.

Vida Vilhar Pobegajlo, Ljubljana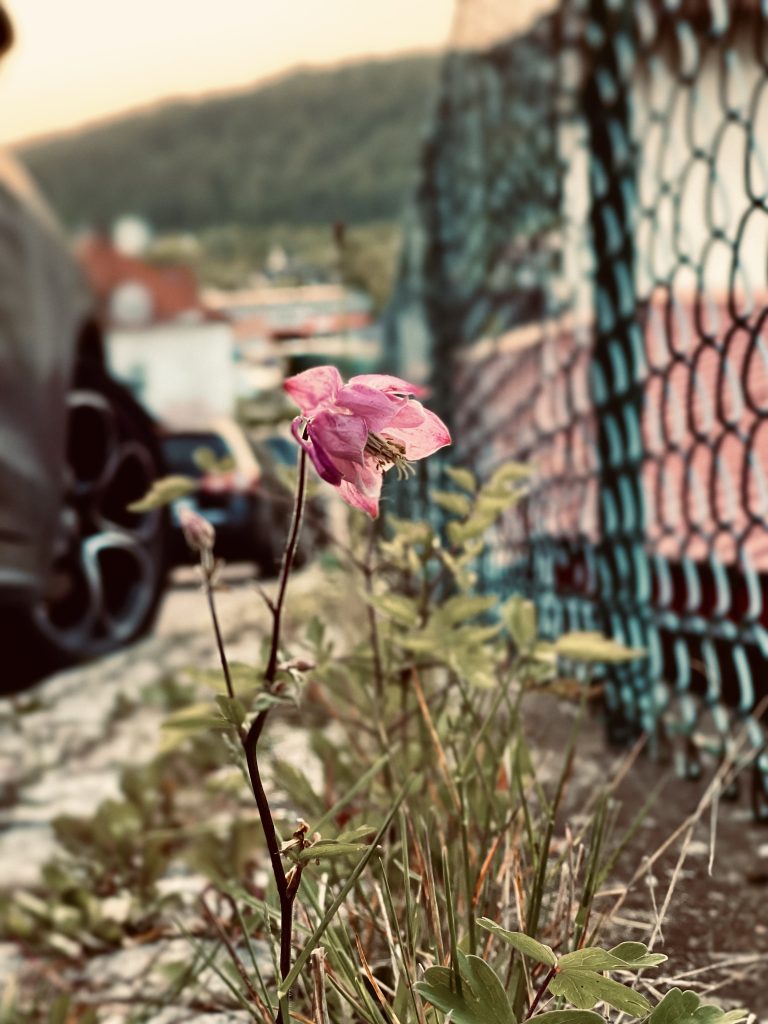 DE-4 IMG-4
Beauty is always nearby. Blaustein.
Liudmila Stefurak, Blaustein/Ukraine
Category: Green planting of buildings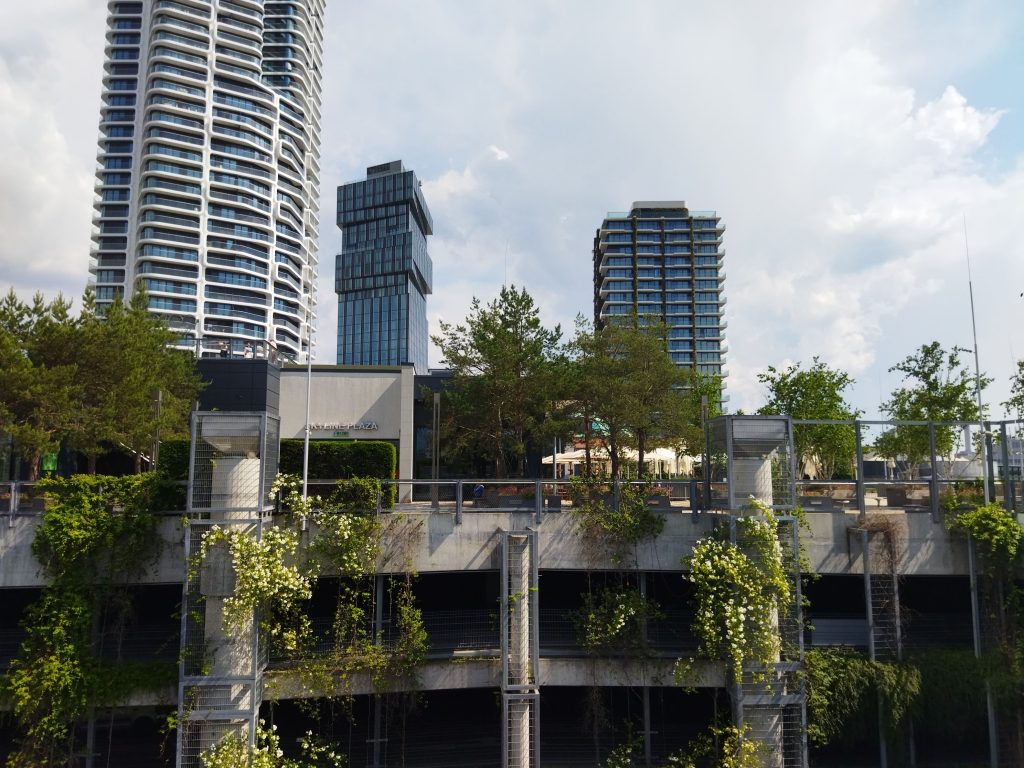 DE-7 IMG-4
Urban green for the future: Over the last years, the centres of several big cities such as Frankfurt changed and the number of
buildings dedicated to offices and apartments grew. However, this also produces an increase in temperatures and makes air quality
and pollution get worse. In order to stop this, Frankfurt decided to become a more sustainable city by setting out some green
urbanism strategies. One of these strategies promote green rooftops and façades (living walls) of new building in the city centre.
During a stroll through the city I found a freely accessible and green urban oasis: the Skyline Garden. Here a small park including an
insect hotel has been built on the top of a skyscraper.
Mariella Scalera, Frankfurt am Main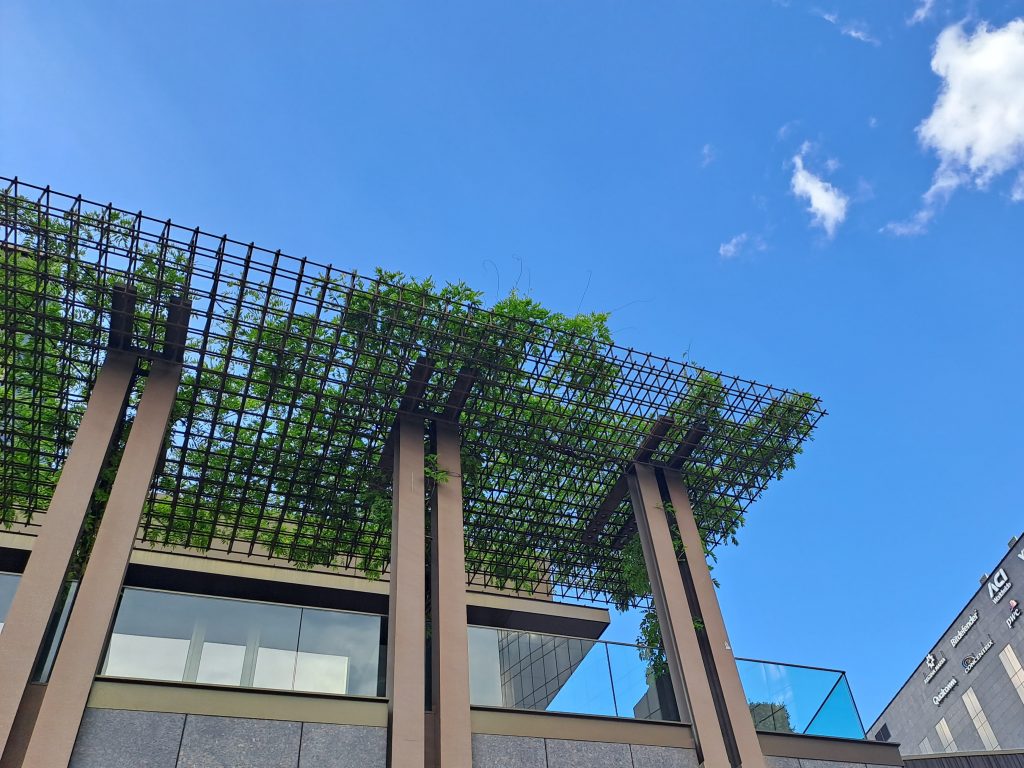 RO-17 IMG-2
In the summer, when the sun burns and the temperature rises, sitting in a shaded place is pleasant. And when the shading is done
naturally, "green", it's wonderful. Such a place can be found in a shopping center.
Dragan Doina, Timisoara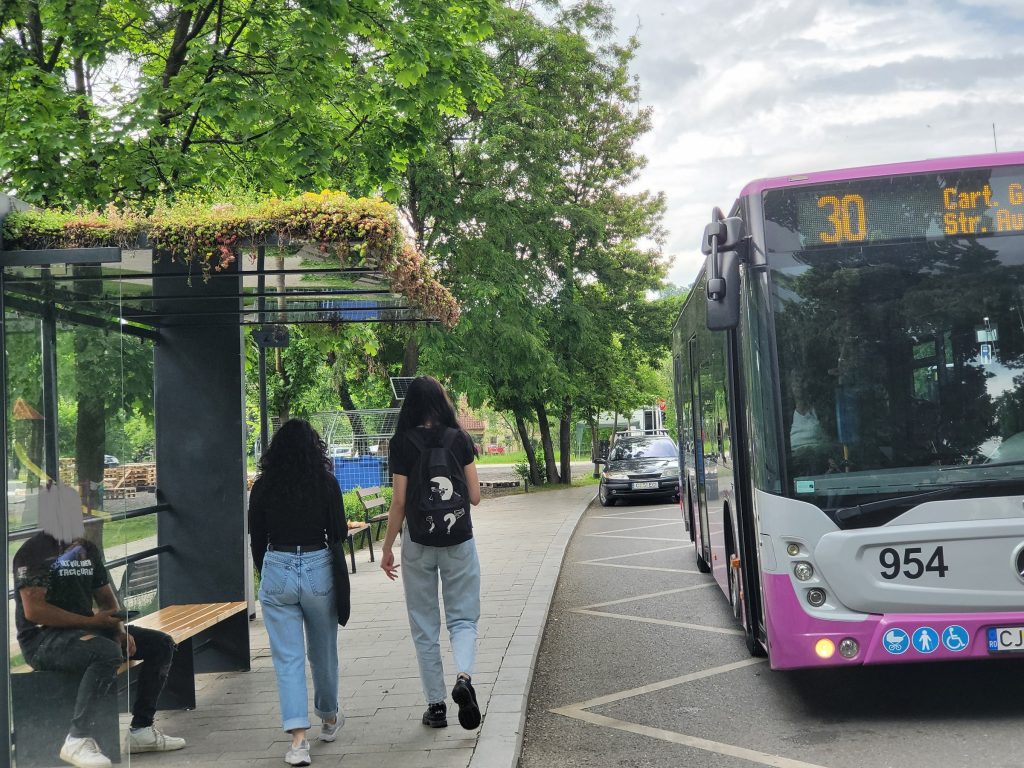 RO-13 IMG-4
Many bus stops in Cluj Napoca -Romania have small green plants planted on their roofs. Besides beautifying the surroundings, they
also provide coolness in summer while you wait for the bus.
Elena Muste, Cluj Napoca
Category: Botanical Gardens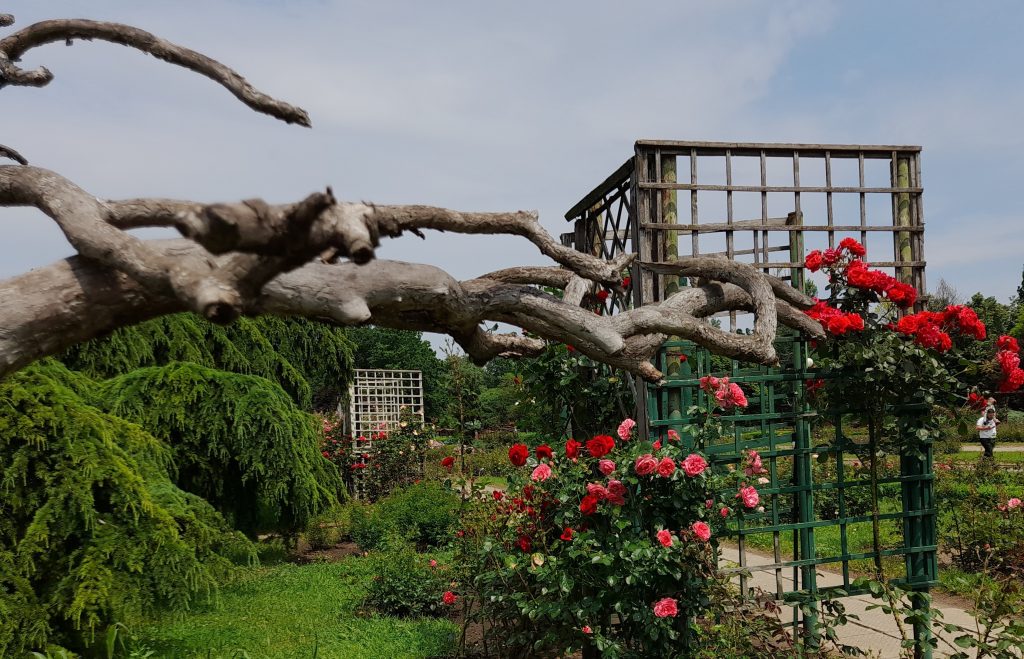 RO-11 IMG-1
The Botanical Garden in Galati An explosion of colors greets us in the Botanical Garden with a great variety of flowers, trees and shrubs. This is the ideal place to organize events, being a space of rare beauty.
Roxana Maria Bacanu, Galati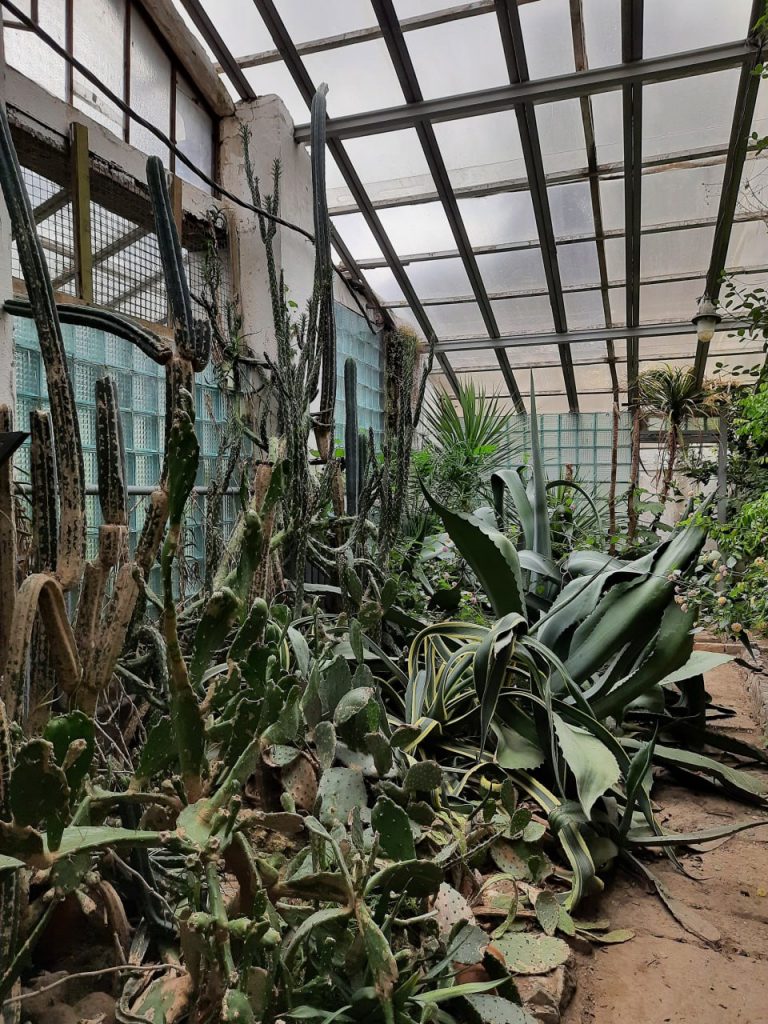 UKR-1 IMG-1
Botanical garden.
Different types of cacti.
Daria Golyaminskykh, Uzhhorod
Category: People in their freetime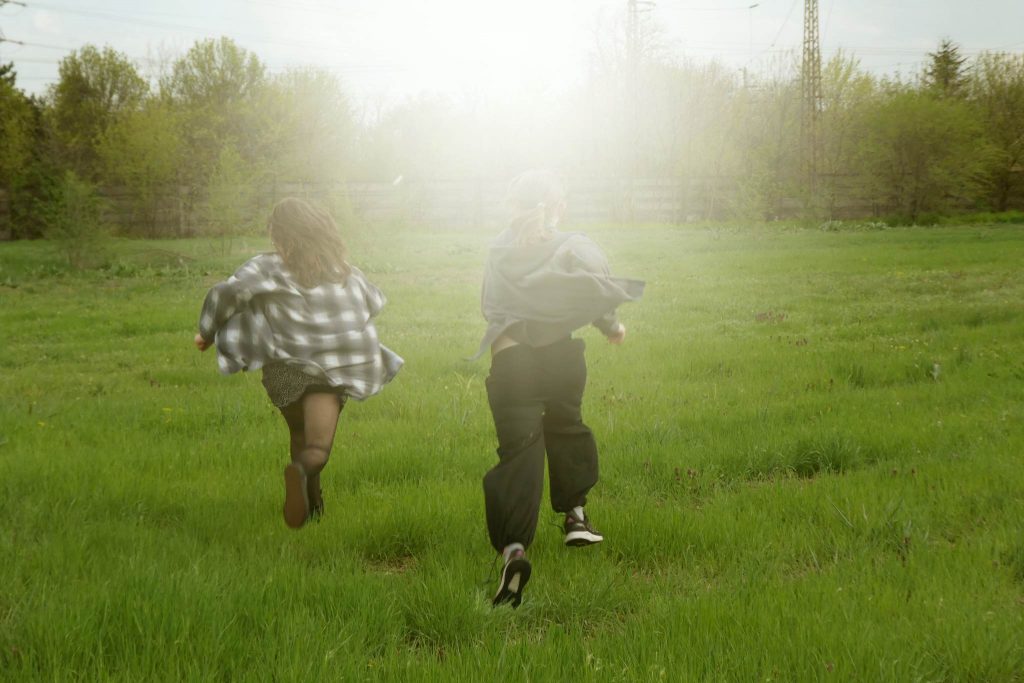 HU-1 IMG-2
I like to explore unknown places in the city with my friends. We discovered this meadow in the city center, it used to be a dog park.
My friends and I often come here after school because we can release the tension, sometimes we have a picnic or just talk.
Piroska László, Debrecen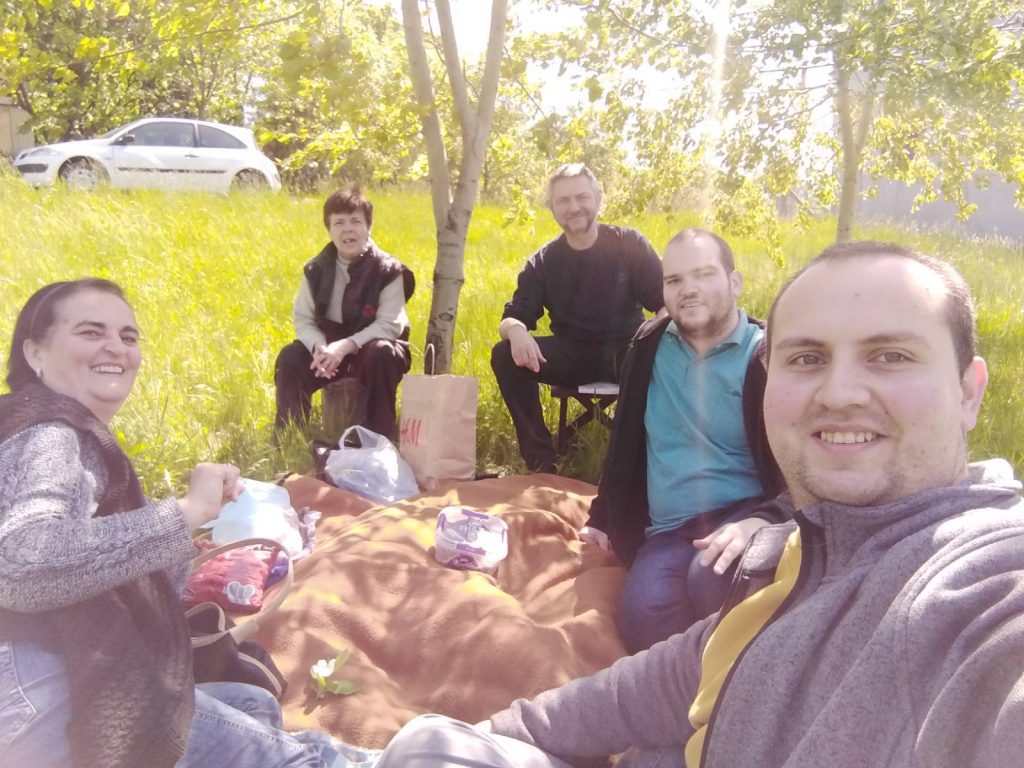 SER-2 IMG-4
Vršački breg is a very important part of Vršac and is very popular for excursions. This picture shows my family with friends on a
picnic. Vršački breg is very rich in various contents for children and adults, but also the real green wealth of our city.
Tomislav Milunov, Vršac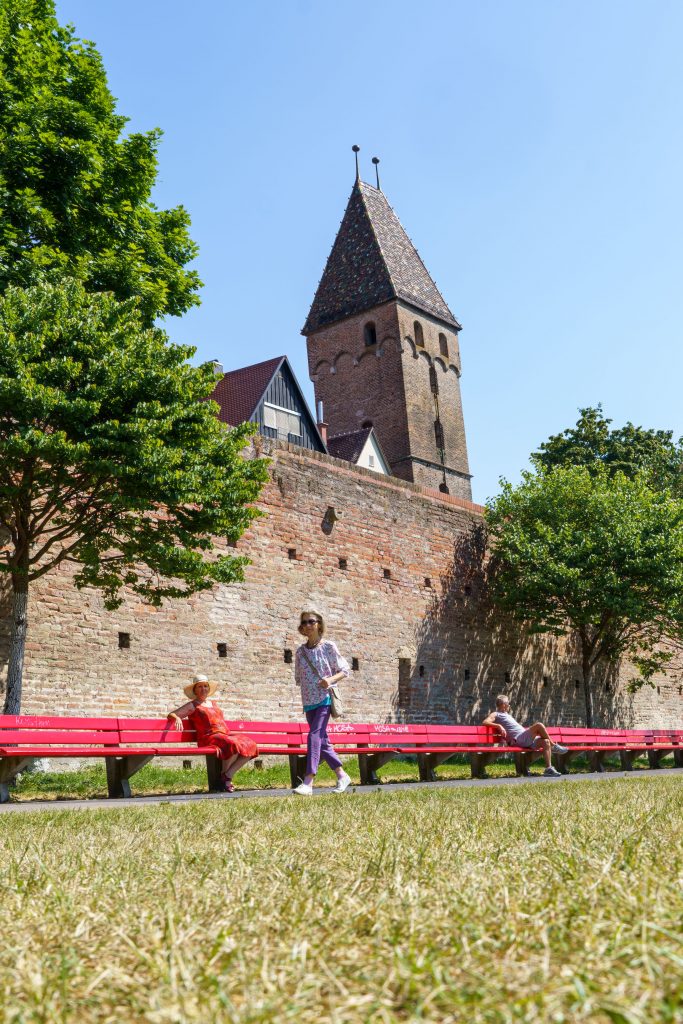 DE-10 IMG-1
A seemingly endless red bench. It stands directly on a large public meadow on the Danube in the heart of Ulm.
Many people love this place and when the weather is nice, half the city meets here.
The tower in the background is the butcher tower and it's really crooked!
Peter Meyer, Ulm
Category: Extraordinary views of places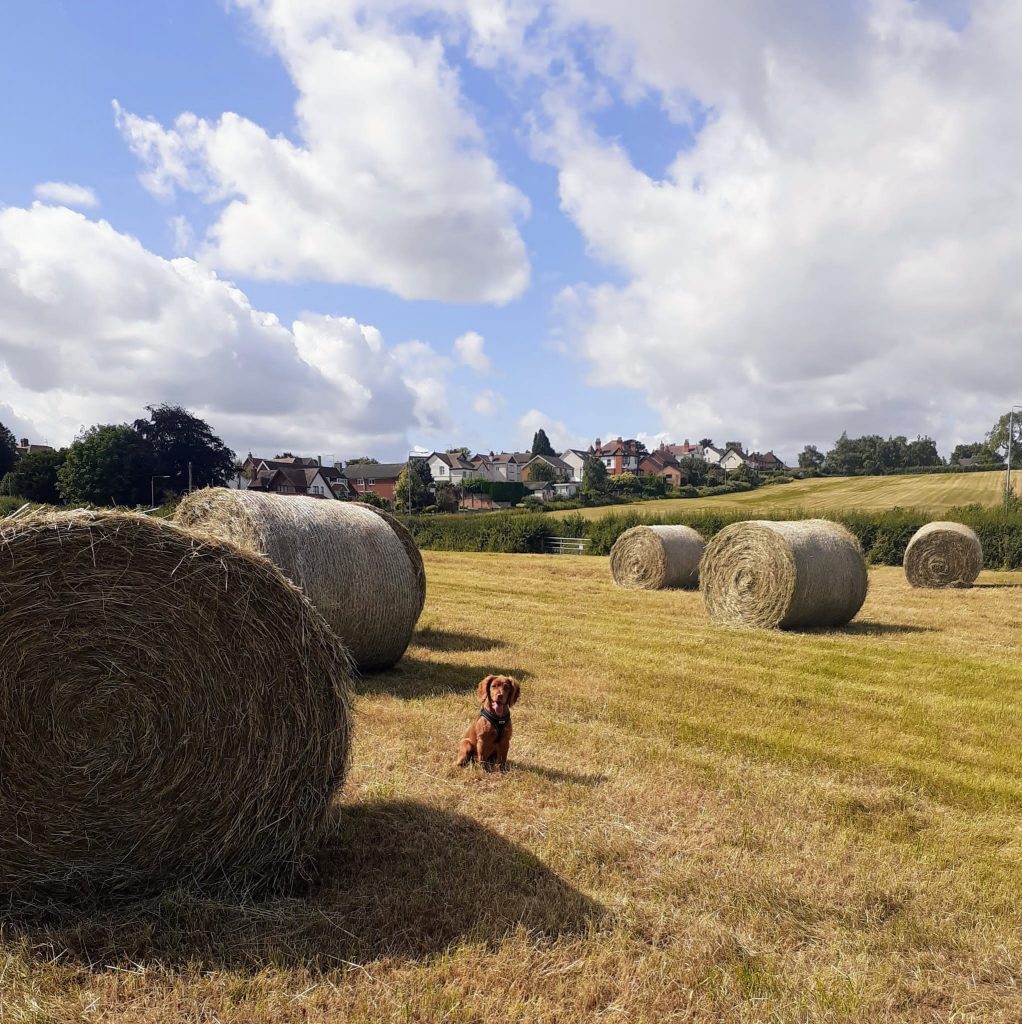 GB-2 IMG-2
Holm's field by Keyworth used by people for dog walking and playing. It is near a new housing estate and owned by Keyworth council.
Hugh Busher, Keyworth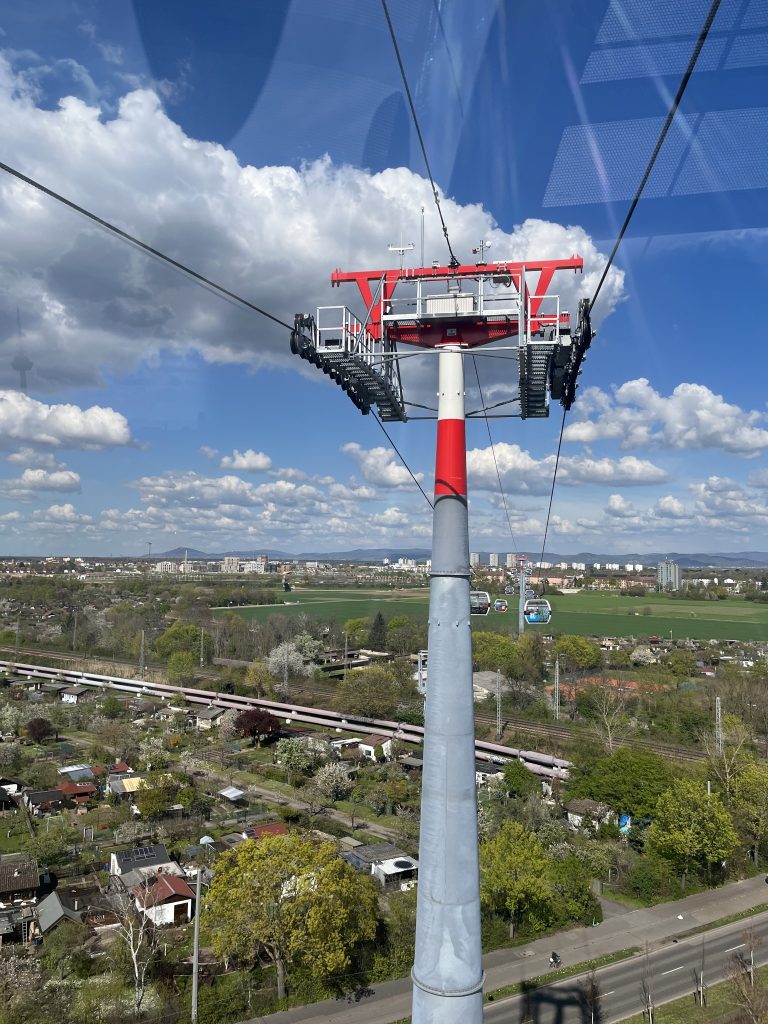 DE-9 IMG-2
This summer my favorite place is high above the roofs of Mannheim in the newly built cable car. This was specially built for the
Federal Horticultural Show 2023 and connects the Luisenpark with the Spinelli site. Here you get a whole new perspective on your
hometown. Mannheim really has a lot of green areas. You only really realize that from the air.
Janina Cares, Mannheim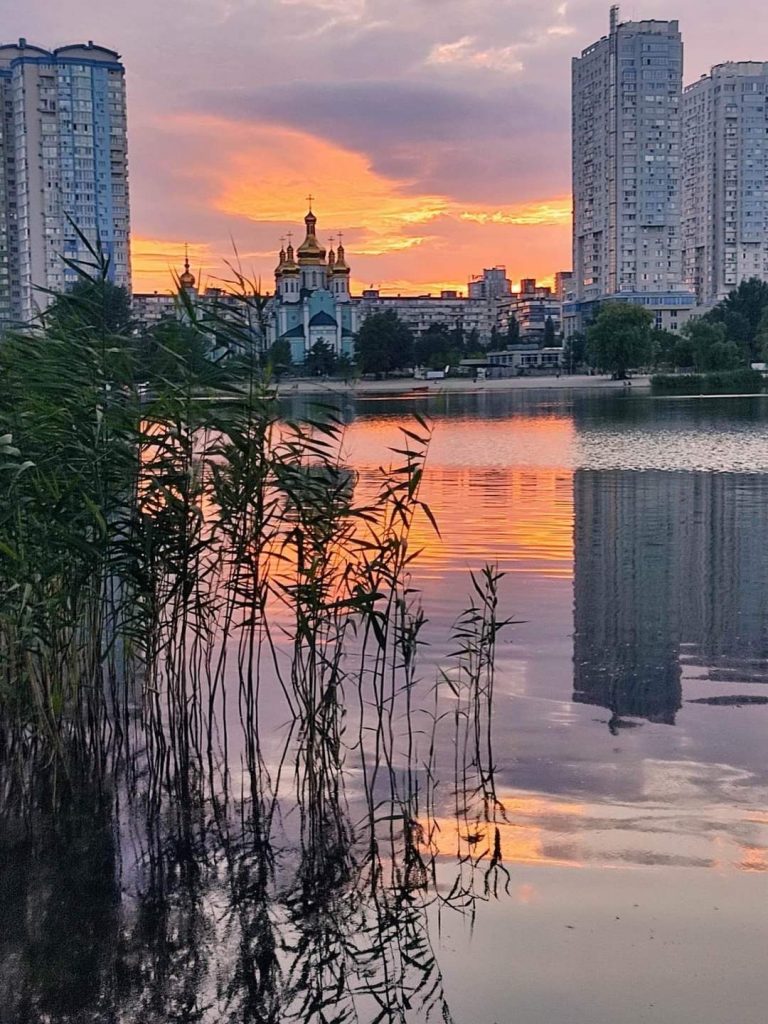 DE-14 IMG-2
Bereznyaki is my native area in Kyiv on the left bank of the Dnieper River. There is a small beautiful lake Telbin. Around it is a green area with beautiful flower beds. This is a favorite vacation spot for residents and guests of Kyiv, where you can relax from the bustle of the city and the stone jungle.
Natalia Rukavitsyna , Günzburg / Ukraine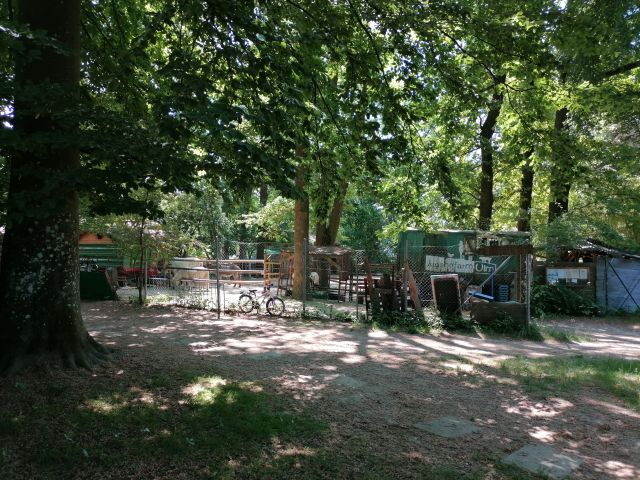 DE-13 IMG-2
The Ulm Youth Farm is an active playground with animal husbandry under pedagogical supervision.horses, a donkey, goats, sheep,
rabbits, chickens, pigs and a cat live here. The children feed and care for the animals and also muck out the stables. Riding lessons
and tournaments take place on the riding arena.
Ildiko Dobrescu, Ulm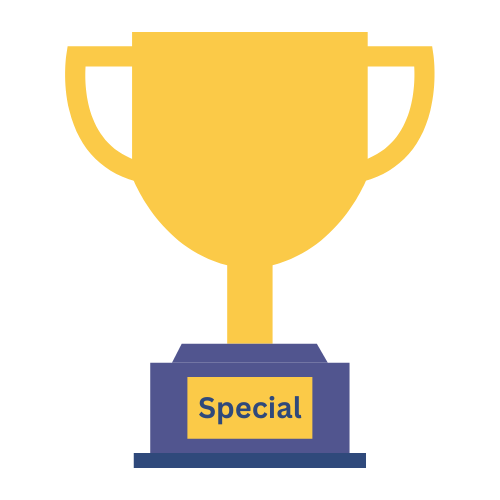 Special prices for entries with special background/view: 4 x 50€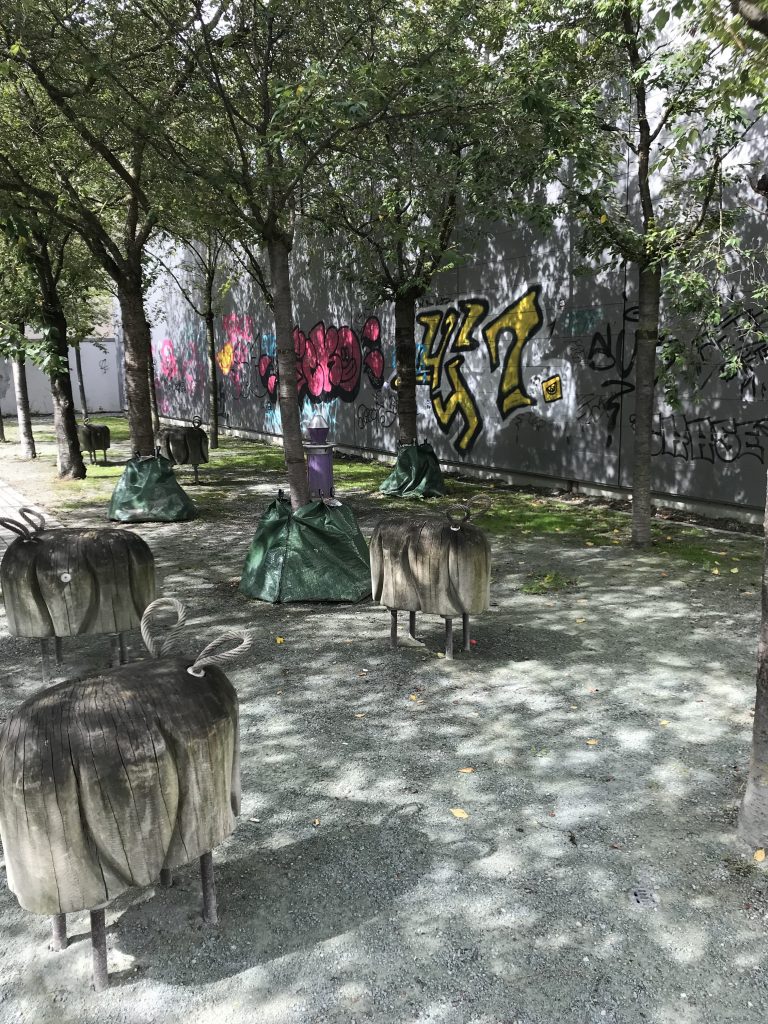 DE-15 IMG-1
The Playground as a meeting point for everyone. With lots of green and shadow and place for fantasy.
Susanne Steck, Ulm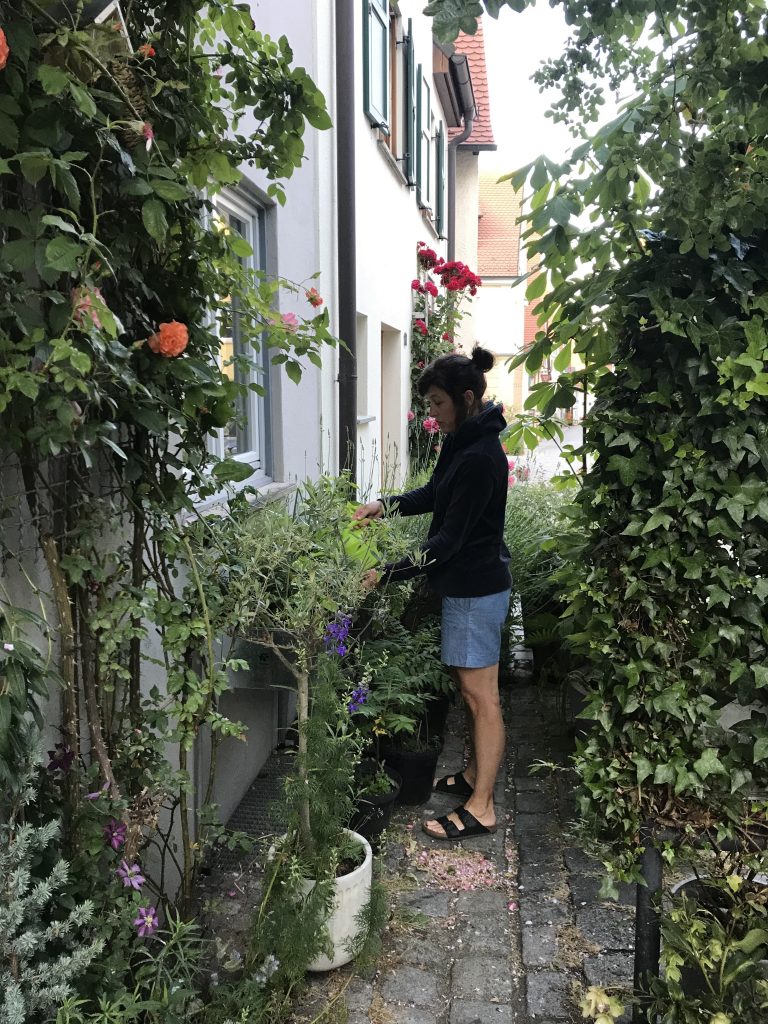 DE-15 IMG-2
Urban gardening next to the house creates connection to the nature and the neighborhood.
Susanne Steck, Ulm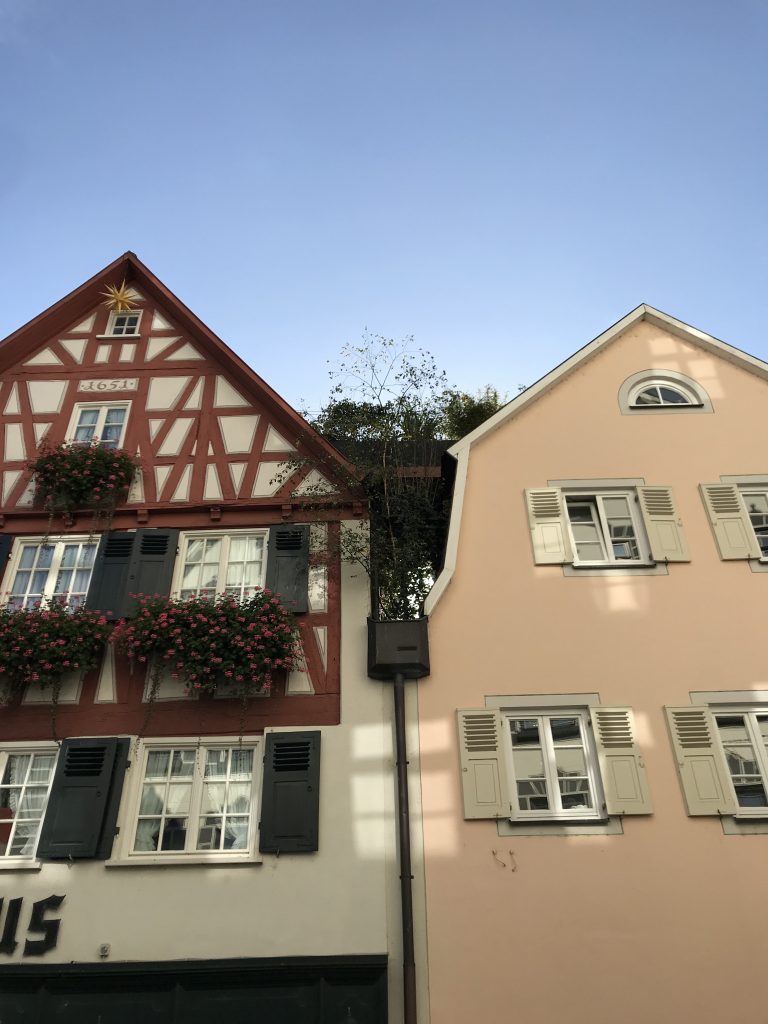 DE-15 IMG-3
The necessity for more green in the cities is the mother of invention.
Susanne Steck, Ulm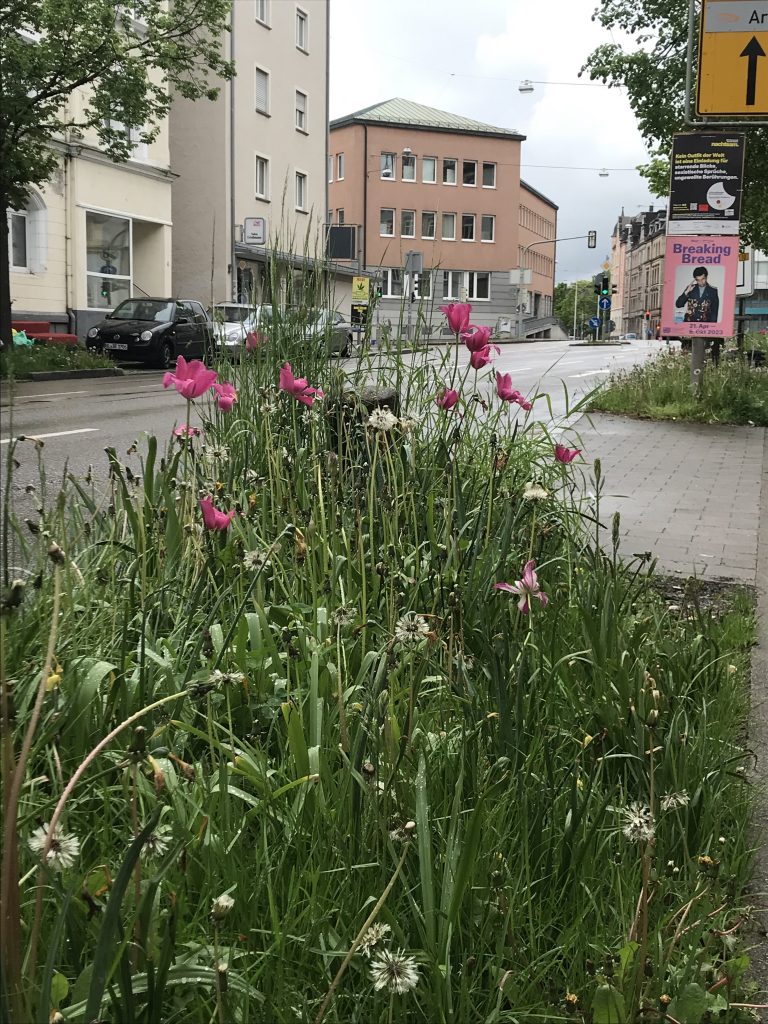 DE-15 IMG-4
Small planted places next to the roads can also be also useful for insects.
Susanne Steck, Ulm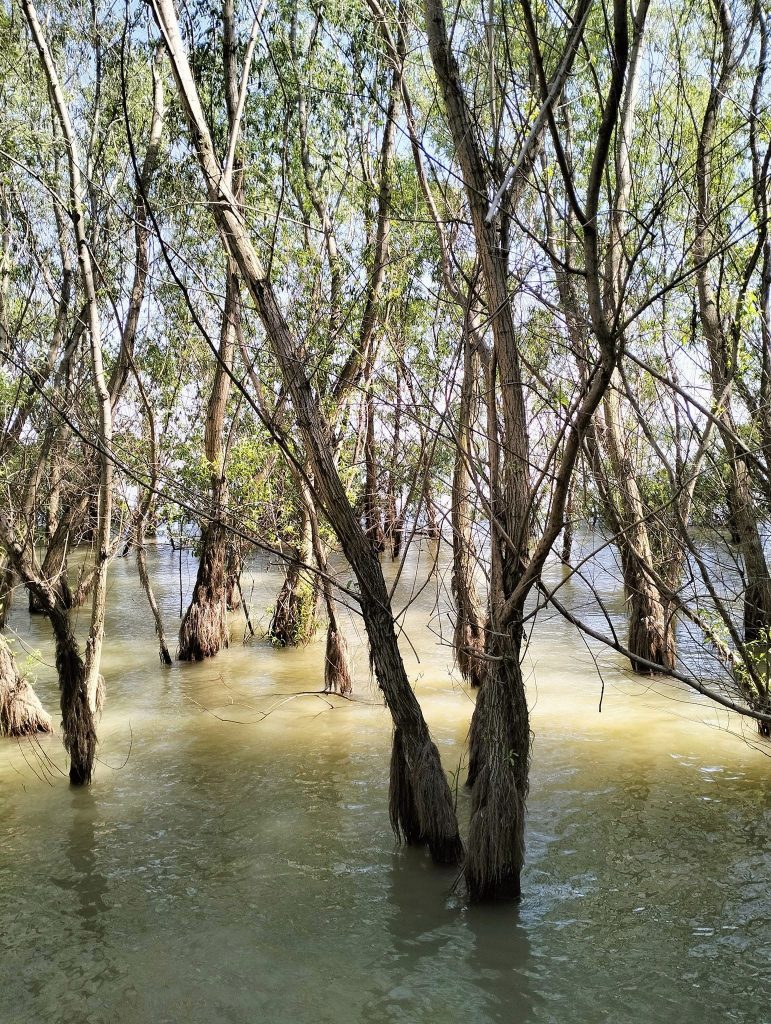 RO-5 IMG-1
Mangrove on the banks of the Danube
"You, my sky-rooted water
On which the shadow learns to float"
When the level of the Danube rises on the lower cliff, the water floods the trees, thus creating the image of a mangrove.
Violeta Pușcașu, Galati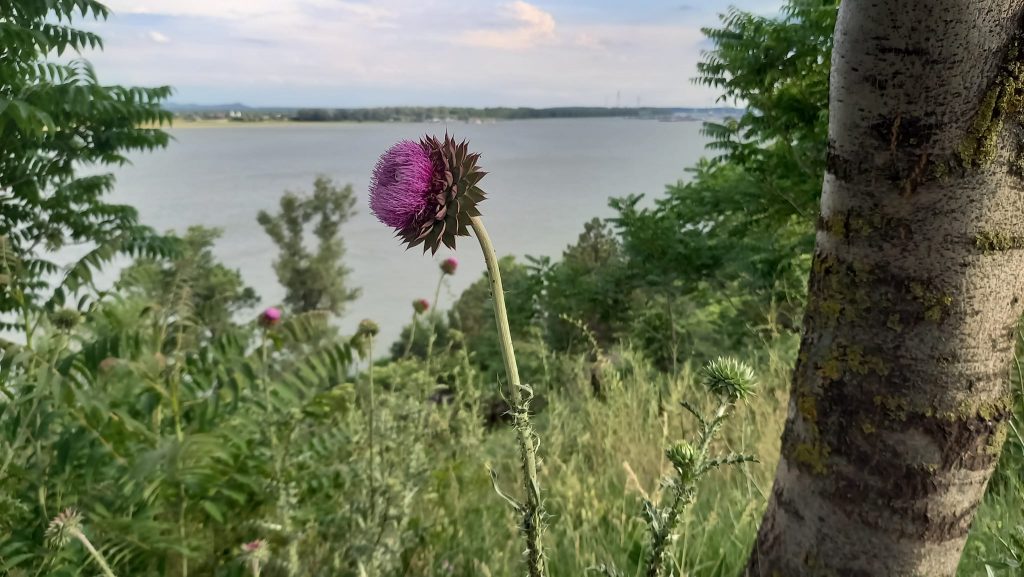 RO-5 IMG-2
Thistle – the royal solitude of a thistle surrounded by green.
The photo is taken from the upper bank of the Danube, and in the background you can see the river.
Violeta Pușcașu, Galati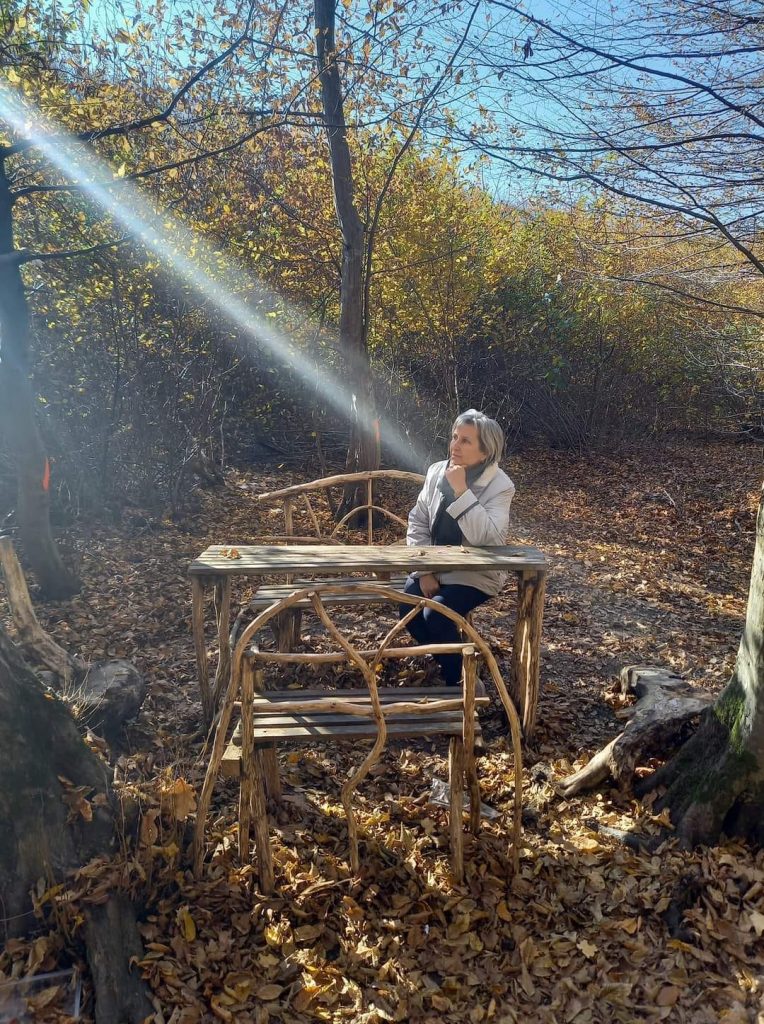 RO-5 IMG-3
"Talking to an angel",
Near my house in Cluj, there is the forest of Saint John, a real heaven of peace and colors and a huge oasis of greenery where many
Cluj residents enjoy recreation.
Violeta Pușcașu, Galati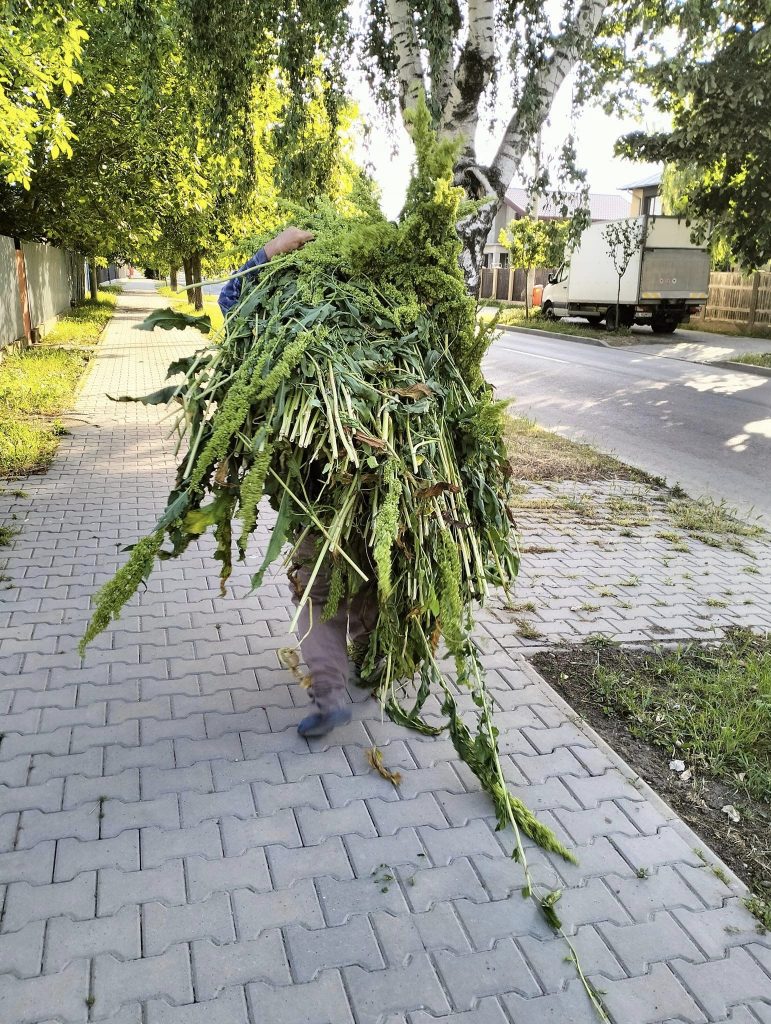 RO-5 IMG-4
When the green overwhelms
In Tecuci, a small provincial town where my mother lives, a neighbor periodically cuts the grass that grows on the side of the street
and feeds his two goats.
Violeta Pușcașu, Galati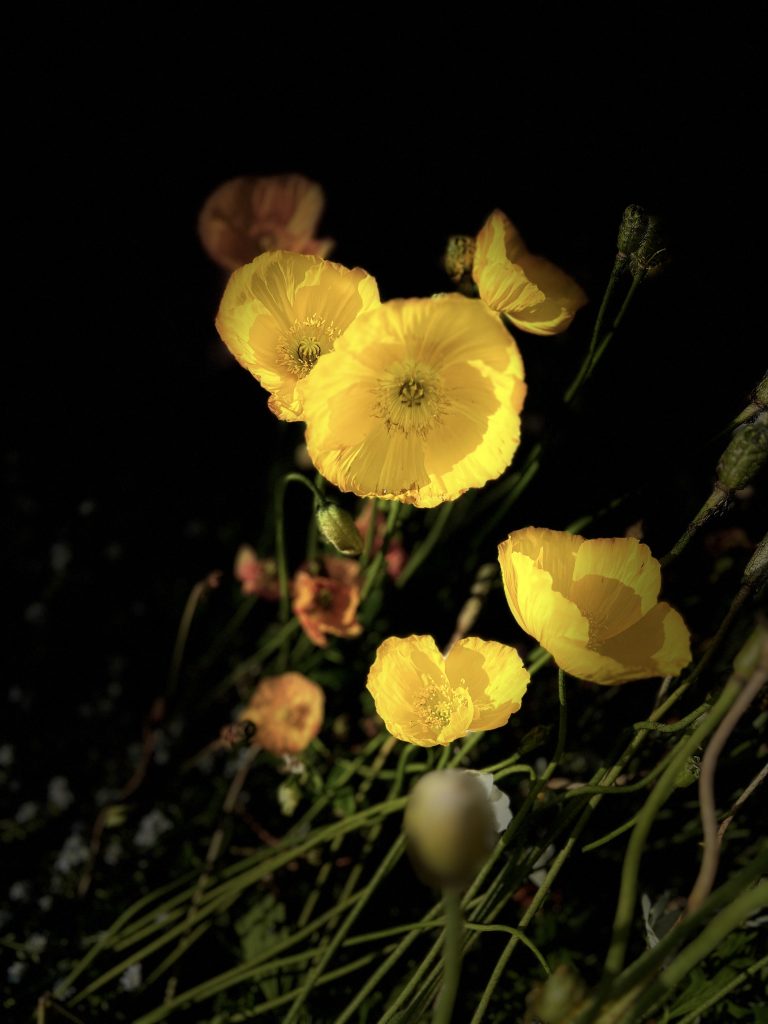 DE-6 IMG-1
Yellow is the colour of the Sun, a symbol of protection and hope. In Ukraine, yellow is a symbol of ripe ears of grain and the personification of the life-giving power of sunlight. The first time I saw yellow poppies in my life was in Germany. They symbolise hope for me.
Olena Konovalenko, Hüttisheim/Ukraine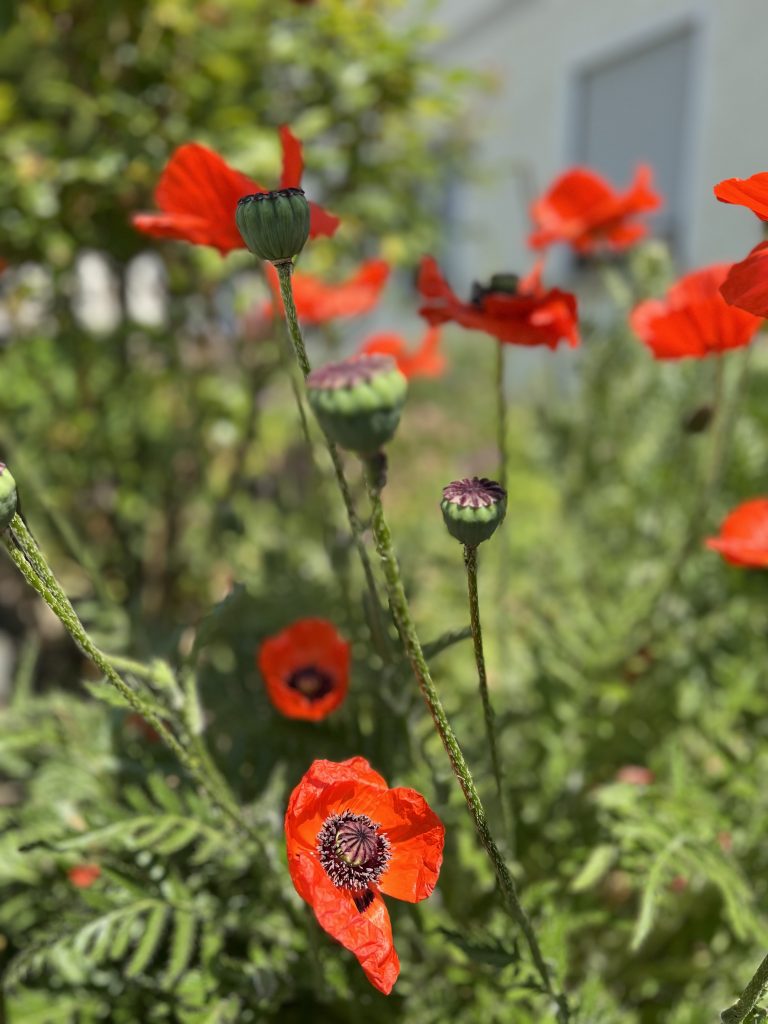 DE-6 IMG-2
In Ukraine now is war. Many people and children are dead. Part of me is also dead. Poppy is a symbol of tragic memory Second World War. Red colour of poppy for me it's a blood of today's Ukrainian victims.
Olena Konovalenko, Hüttisheim/Ukraine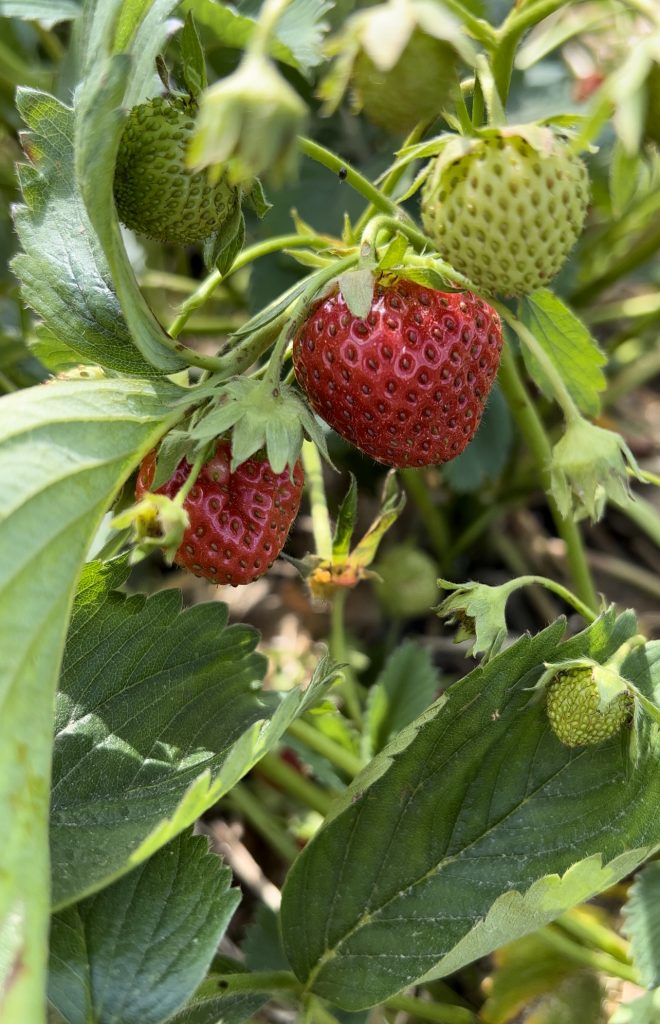 DE-6 IMG-3
I really like the German initiative with strawberry fields where you can come with your child and pick this delicious berry! There are many such places in Ulm.
Olena Konovalenko, Hüttisheim/Ukraine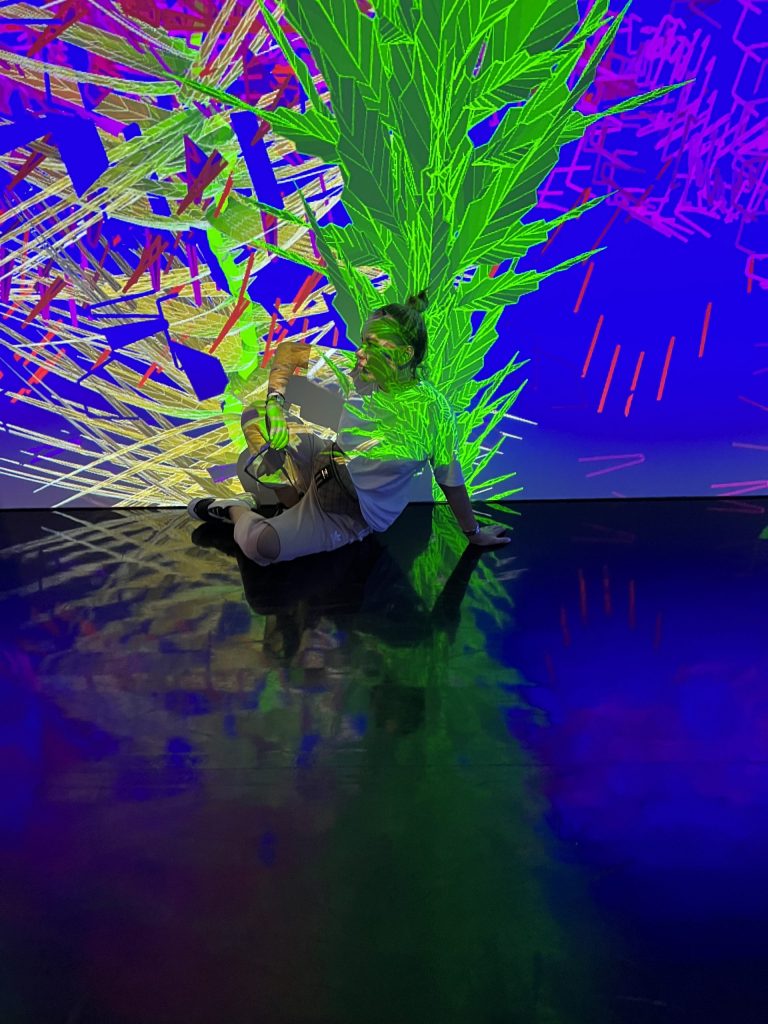 DE-6 IMG-4
It doesn't matter what kind of landscaping it is, the main thing is that it should be alive. In the age of computer technology, we forget about nature. This is a very dangerous trend. In order not to look at flowers in computer graphics later, we need to start greening our planet now.
Olena Konovalenko, Hüttisheim/Ukraine
Senior group of Galaţi for the high number of entries submitted